Modern, contemporary terrace featuring aluminium windows and doors
Scope
Working with existing customer Annexe, Panoramic was asked to look at the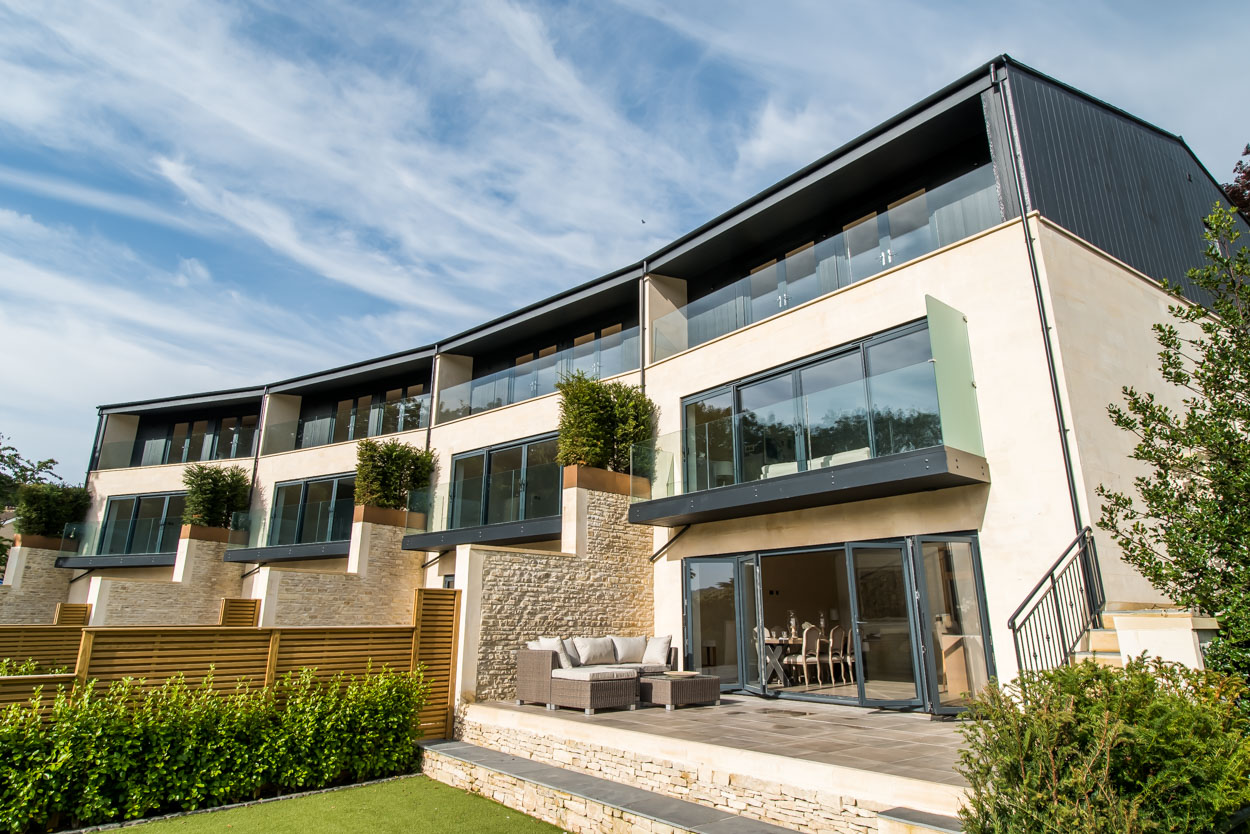 requirements for doors and windows for a new project in Bath. The proposed modern take on a Bath Terrace featured four 3-storey properties with a fifth detached apartment overlooking the beautiful Lyncombe Valley towards Combe Down. The Developer wanted to utilise natural light by maximising glass area and making the most of the stunning views to the rear of the property.
Product - Aluminium Windows, Aluminium Doors, French Doors, Bifold Doors and Patio Doors
Having discussed the requirement with the Developer, Panoramic recommended our REAL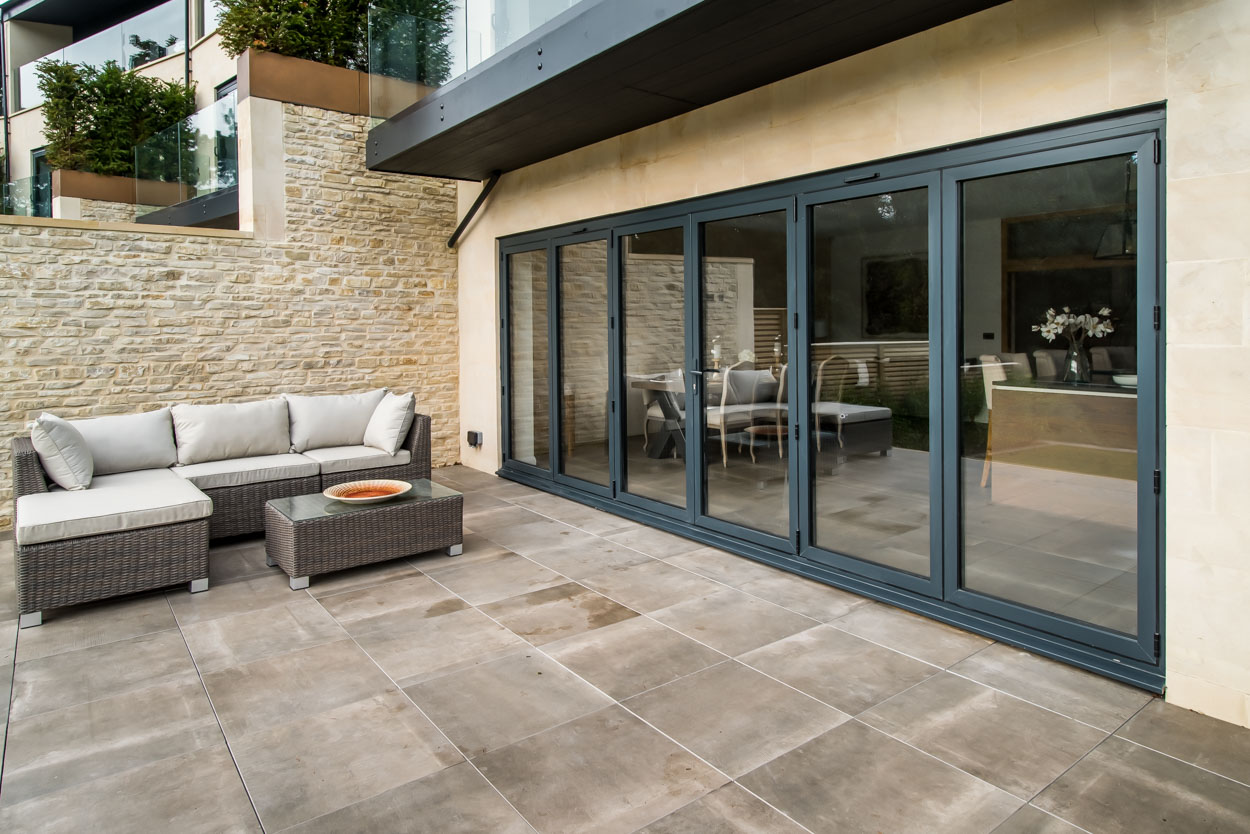 range of aluminium windows and doors. With French Doors, Bifold Doors, Patio doors, a Lantern and windows all featuring in the schedule we were able to match colour and profiles across the 5 properties. Anthracite Grey was chosen for it's contemporary look with matt black door and window furniture.
Outcome
The overall effect of both the devlopment and the installation is stunning. The Patio Doors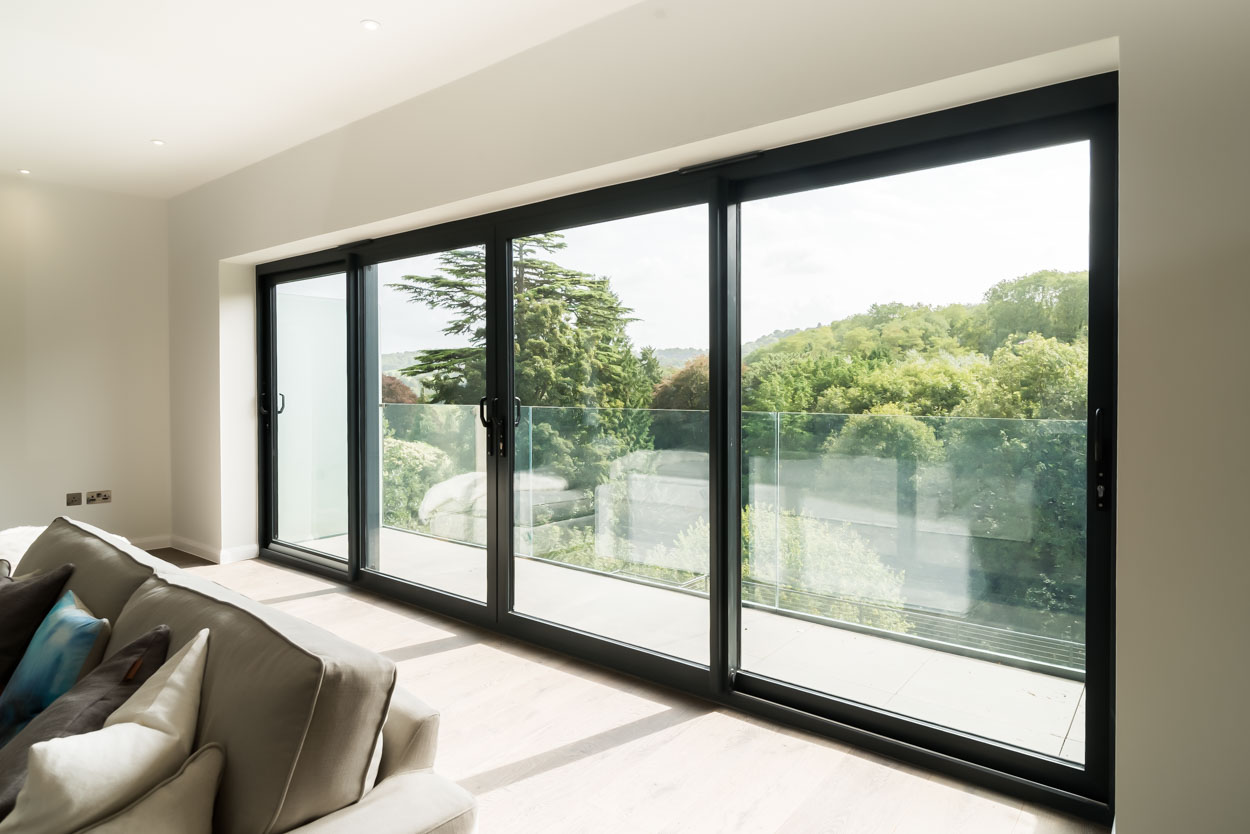 and French Doors offer a fantastic vista over the valley, with the 6-panel bifold doors opening out onto the stone flagged a patios on the ground floor. All 5 properties have sold almost immediatley and the Developer is delighted with the contribution that the aluminium products have made to the overall impression of the buidlings. Simon Hatch of Annexe said; "The quality of both the products and the installation have been exceptional and have been commented on by all of our buyers. Panoramic have provided a superb service as ever,"