Double Glazing Bristol
Double Glazing Specialists with 40 Years Experience
With four decades experience of providing double glazing solutions in Bristol, Bath and the local area, Panoramic is perfectly positioned to help you find the right products at the right price.
Why Choose Us?
At Panoramic, we won'r try and hard sell to you - we'll listen to your objectives and try and find the most cost-effective solution.
We have a wide range of products, including aluminium, timber, steel & uPVC doors, windows, doors, conservatory roofs, front doors and much more.
Contact our friendly team today by calling 01179 560321 or book an appointment online.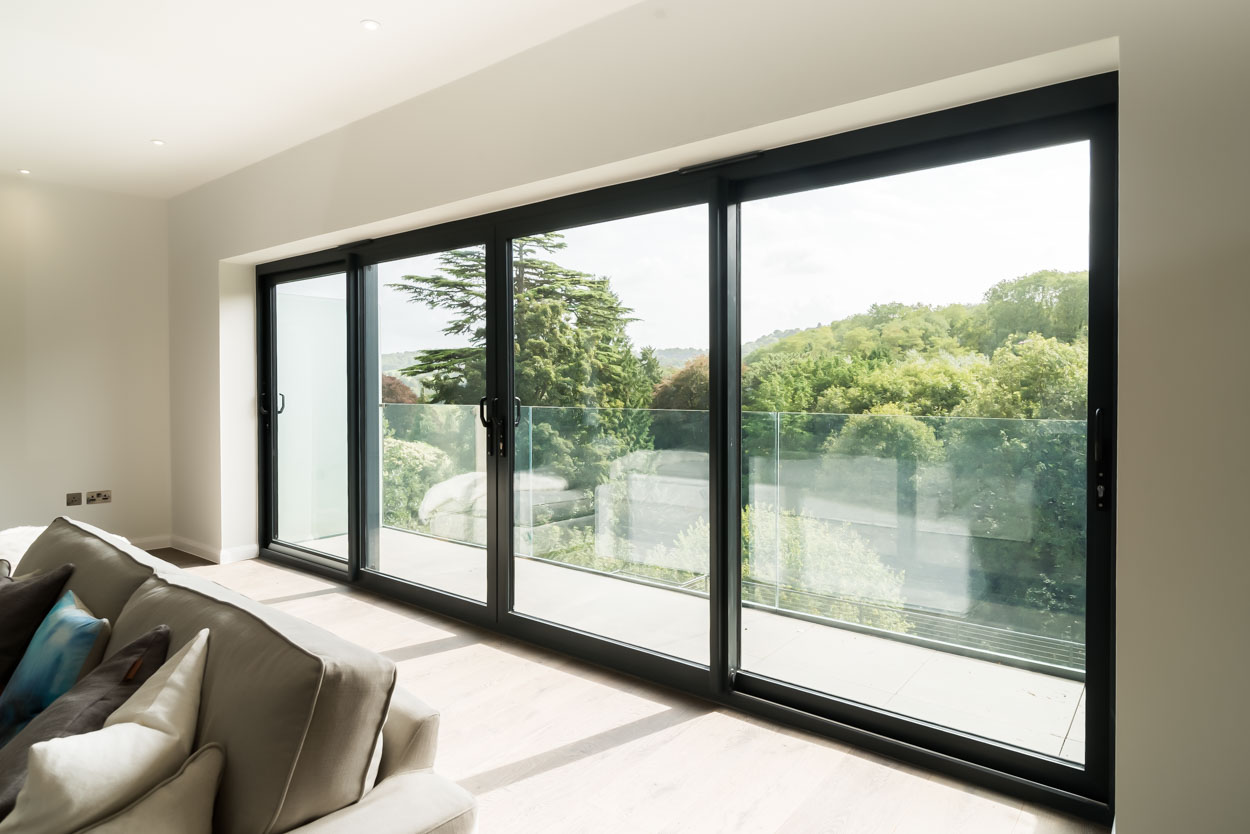 Looking for Double Glazing in Bristol?
Then take a closer look at Panoramic's wide-ranging portfolio of windows, doors, sunrooms and secondary glazing. Whatever the scale of your home improvement project in Bristol, we have the double glazing products you'll need to make it a success.
Installing new double glazing in your home in Bristol will reward you with a wealth of benefits, including improved thermal efficiency, better security and more market appeal – which means your property will be more attractive to prospective buyers.
We have extensive experience in the double glazing industry and have already helped homeowners throughout the Bristol area with their requirements. Contact the Panoramic team today for initial advice and a free double glazing quote to consider.
Open Your Bristol Home with Stunning New Doors from Panoramic
Choosing new doors for your home can be difficult. You want double glazing that will make a visual impact, but without compromising on quality. Fortunately, we'll be able to help you find a product that meets your requirement in both cases.
Impress visitors to your home with a brand new composite door. Built from a range of compressed fibres that are wrapped around solid timber core, this is double glazing that delivers superior strength and will resist almost all types of impact.
Our composite doors are also fire resistant and incorporate the latest industry hardware for your peace of mind. Your home in Bristol will be well protected and warm too – thanks to the thermally efficient profile of your brand new double glazing.
Replace Your Windows with a High Performing Alternative
If your existing windows are old or were poorly installed, they're probably letting in lots of cold air. This means your home is probably cold; mould may be building up as a result. Replacing your double glazing is, in such a case, vitally important.
Our portfolio of windows is extensive, which means you'll be presented with plenty of choices when selecting double glazing for your Bristol home. Our windows are available in uPVC, aluminium, timber and Crittall Steel – so you'll be able to find your perfect match. Whatever your budget and style requirements might be, we'll help you find double glazing that's suitable. From casement and sash styles, through to replacement windows, we'll talk you through our range and make the right recommendations.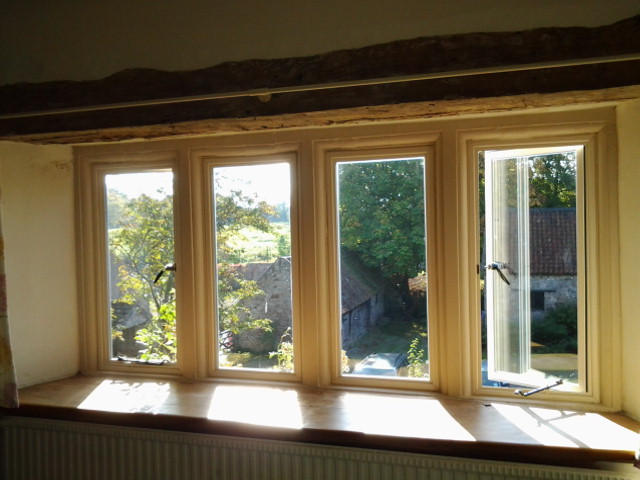 Do You Want a Sunroom for your Bristol Home?
The term 'sunroom' encompasses a range of different structures, including conservatories and orangeries. Extending your home in this way will provide you with additional space while creating a vital connection point between your home and garden. A conservatory features extensive double glazing, while an orangery is characterised by the extensive use of masonry and a lantern roof. Both are available in different shapes, so you'll easily be able to find a design that's suitable for your home in Bristol.
Take a closer look at our Skyroom, which features an Atlas roof that uses plenty of double glazing to maximise light entry. An orangery with a difference, the Skyroom features a cornice that conceals the roofline to create stunning sightlines.
Reinvigorate your Sunroom with a Replacement Roof
If your windows are doors are performing well, you may not need to replace your double glazing. It could be that the roof is the cause of the draughts that are making your conservatory or orangery uninhabitable.
Ask us about our replacement Guardian Warm Roof system, which will insulate your existing room space and provide superb cost and energy savings, while also rewarding you with a quieter and more relaxing environment.
Do You Need Secondary Glazing Instead?
In some cases, double glazing won't be an option. If your home in Bristol is located in a conservation area or is a listed building, restrictions might apply that will limit the products you can use to make improvements.
Secondary glazing can be fitted onto almost any type of door or window in your property. It is single paned and affixes to the existing glass using compression gaskets that fit into its extruded aluminium framing sections.
To ensure continuity of design, we will make sure your newly installed secondary glazing continues the stylistic precedents set by your Bristol home. You'll also benefit from a warmer, safer and quieter home as well.
Double Glazing Prices, Bristol
Contact Panoramic today for further information about its extensive range of double glazing products. We will help you choose the right products, while also making sure the quote fits within your budgetary requirements.
Get in touch by calling 01179 560321 or by sending us a message. You can also view our products directly by visiting our showroom and get a double glazing quote by using our free online design tool.