Double Glazing Clevedon
An Accredited Double Glazing Company in Clevedon
Choose Panoramic as your double glazing installer and you'll be able to find everything you need in one place. We can introduce you to our range of steel windows, timber doors and aluminium windows - and can even install a brand new conservatory, orangery or replacement conservatory roof.
We are a Kitemark Accredited Installer and have met the specifications of Assure Certification Scheme, which is a competent persons scheme that requires the installer in question to meet a high standard of service.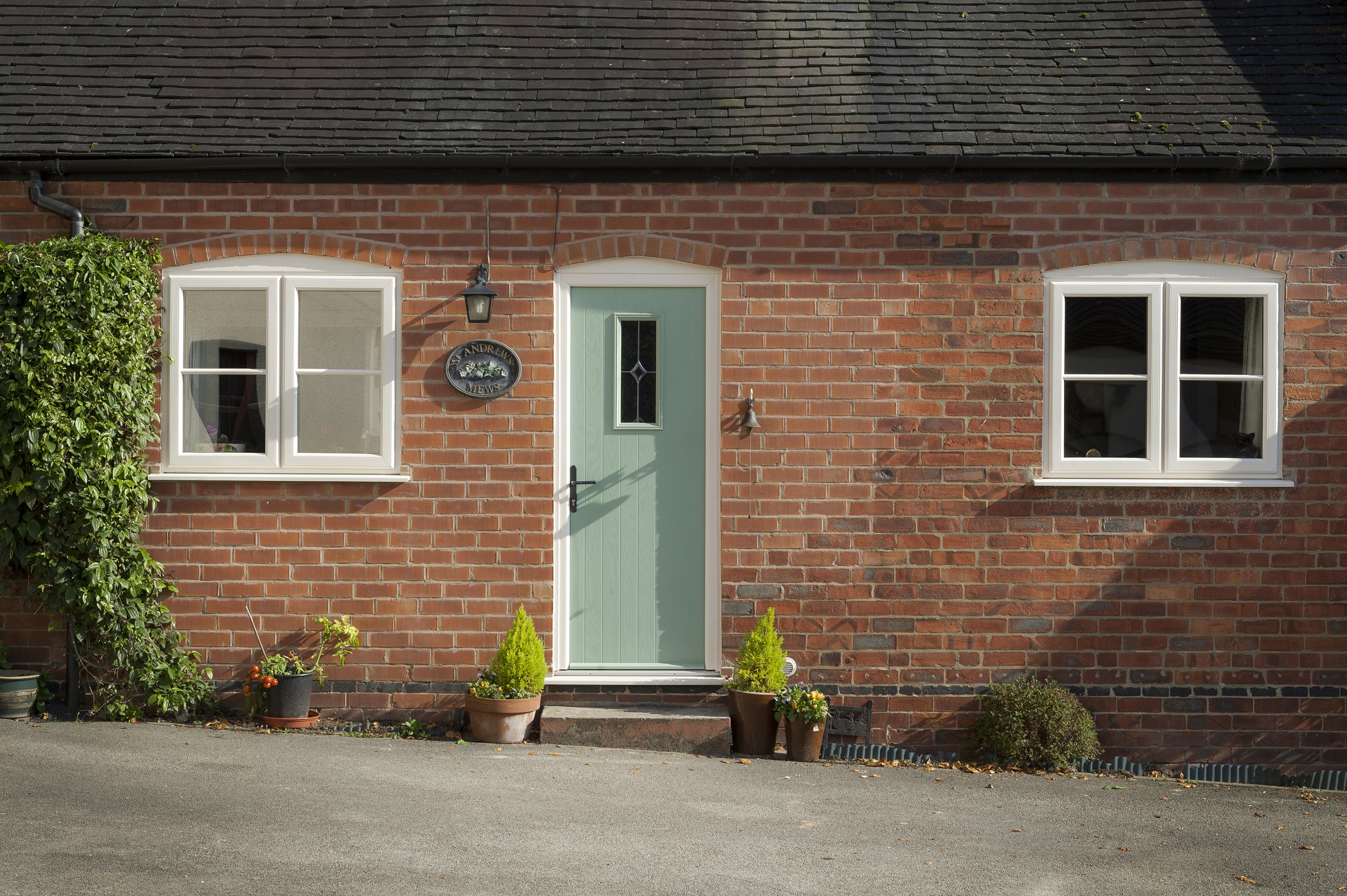 Durable and Robust Double Glazing in Clevedon
We have a wealth of knowledge when it comes to helping customers in Clevedon select the best possible double glazing for their home improvement project. We are experts in our field and we are passionate about creating the perfect double glazing solutions for a variety of styles of property.
Double glazing can add a whole host of benefits to your home, including increasing thermal efficiency and helping lower your energy bills as well as your carbon footprint. If you are a homeowner that is concerned about contributing to a greener environment, you can be safe in the knowledge that with Panoramic you're opting for a sustainable option.
Open The Door To Possibilities For Your Clevedon Home
The first impression people have of your home is at the front door. With our fantastic range available in a variety of materials and styles, you can be sure to create a solution that matches your property aesthetics and provides exceptional functionality. For secure, durable and long lasting doors, you can count on Panoramic.
We don't just specialise in front doors, we also have a whole range of patio, French and bi-fold doors to name a few that can help open up your home to the outdoors. All of our doors can be tailored to your needs, with the ability to select specific colours, textures, finishes and hardware to make sure they are exactly as you envisioned.
Windows For A Better View
If you are looking to replace tired and aging windows, we can assist you in creating a look that will complement your property style and blend seamlessly with the surroundings.
Windows are the weakest point in architecture when it comes to thermal efficiency and are well known for having issues with condensation which then leads onto mould and other issues that can damage your interior. It's important that you look at double glazing options that can put a stop to those issues and provide thermal efficiency that benefits not only your finances but the comfort of living as well.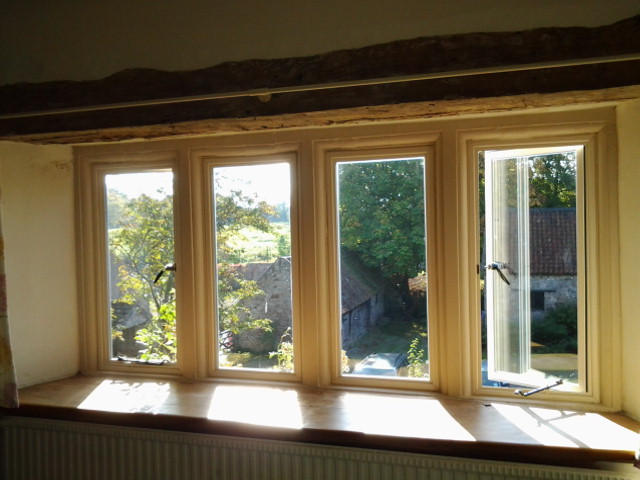 Considering a Conservatory?
Your property in Clevedon can be transformed with the addition of an extension such as a conservatory or an orangery. Creating extra space and opening up your home to the garden area means that you gain a room in your property that can be used all year round no matter the weather, that can have a multitude of purposes.
From extra storage space, a play room, a study, a dining room or simply a space to relax, a conservatory or orangery can provide a place for all of the family to enjoy.
The difference between a conservatory and an orangery is in the structure and style. We can talk you through what would best suit your property and vision to make sure you get the solution you're after.
Enhance The Performance Of Your Conservatory
If your conservatory roof isn't providing the functionality you'd expect such as increase thermal efficiency, keeping out draughts and decreasing sound pollution then you may need to take a look at a replacement.
Instead of shelling out the cost for an entirely new conservatory, you can create a conservatory roof that complements your current property style and design without sticking out like a sore thumb. You could replace an older conservatory roof with something more modern and contemporary with more glass than frame or with different angles and shapes.
Alternatives To Double Glazing
It might be that you own a period property in Clevedon with original features and architecture, or you might own a listed building. In this case, double glazing isn't always an option. Especially in the case of homeowners that live in conservation areas, a lot of the time approval is declined to have windows and doors replaced.
This is where secondary glazing comes in. Instead of replacing your windows and doors completely, you can opt to have a pane of glass added to existing windows and doors to provide the benefits of double glazing to your Clevedon home.
It's a cost-effective solution which can help improve the thermal efficiency of your home which in turn can lower your carbon footprint and benefit the environment. Most definitely a plus if you live in a conservation area or similar.
Double Glazing Prices, Clevedon
Our expert team here at Panoramic can talk you through the entire double glazing range that we have available. If you have any questions or queries, we'd be more than happy to help.
You can give us a call on 01179 560321 for assistance or get a guideline double glazing quote online. We cover Clevedon and the surrounding areas too, so please let us know if you'd like to book an appointment with a member of the Panoramic team. We look forward to hearing from you!