Double Glazing Keynsham
Working in Your Local Area for 40 Years
We've been providing a wide range of double glazing services to our customers in Bristol, Bath and the local area for four dedades.
We've achieved this by putting our customers first in everything we do, which means you can trust us to get things right the first time.
Find out how we can help you with your home improvement project by calling our friendly team. We won't try to sell you anything, we'll simply talk you through the double glazing options that are available.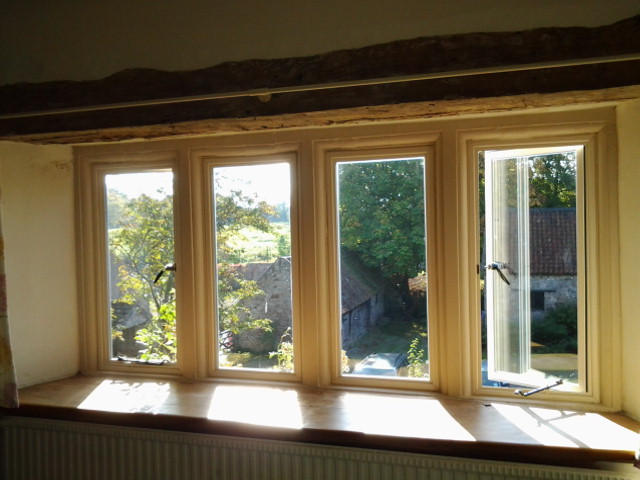 A Double-Glazing Company in Keynsham You Can Trust
Panoramic has the range of double glazed products needed to help you with your home improvement project. If you live in Keynsham – or one of its nearby areas – contact the Panoramic team for a discussion about our market-leading range of home improvements. We will be able to tell you more about our windows, doors, conservatories and secondary glazing. Our extensive portfolio of double glazing is underscored by our industry experience. When you call us, we won't try and oversell our products; we'll talk you through the benefits and make some recommendations that we feel are right for your project. If you're interested, we'll arrange to come and see you and put together a double glazing quote.
What a Difference New Double Glazing Can Make
A new front door can make a world of difference. If the front of your house is need of an update -because your entrance has lost its lustre over time – you'll want to take a closer look at our composite door range. This product features a range of fibres, such as uPVC and wood, that are compressed for extra strength and built around a strong core. Perhaps you want to update your back doors or the double glazing in your conservatory or orangery. Add instant market-value, and open your home to your garden, by asking Panoramic to fit bi-fold doors that will open to almost the length of your threshold. Experience better ventilation, superior access, and a better sense of space, with new back doors.
Update Your Double Glazing with Some New Windows
Over time, the windows in your Keynsham home will offer diminished performance. Equally, if your double glazing was installed imperfectly, you'll experience a range of issues too – such as the ingress of cold air, which will lead to damp and the build up of mould. Panoramic offers a choice of two market-leading window products designed to make your house more comfortable.
Our double glazing range of windows is available in different formats: casement and sash. They can be fitted using different materials, which means you can choose between uPVC, aluminium and steel and find a product that meets your stylistic and budgetary needs. Choose your windows from Panoramic and add a touch of essential style to your home in Keynsham.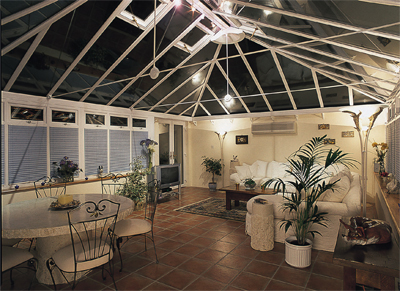 Orangery or Conservatory? We'll Help You to Choose
When choosing double glazing for a conservatory or orangery, it can be hard to make the right decision. Both options are valid but offer different aesthetic benefits. For example, a conservatory is built predominantly from glass and has a more open aspect. An orangery is constructed mostly from masonry and will blend in seamlessly with the structure of your Keynsham home.
If you live in Keynsham and want to create more space, while also improving the market value of your home, you'll need to think carefully about your aesthetic aspirations. An orangery is normally crowned by a lantern roof that optimises light entry and is a good choice if you want your new room to be a private space that you can relax in. Choose a conservatory if you want double glazing that will allow the light to flood into your new room and create a fantastic sense of space. This is an especially good choice if you have limited acreage in your garden and need to build a small structure that might feel enclosed if you were to build a more brick-based structure like an orangery.
A Replacement Conservatory Roof Could be the Remedy You Need
If your home in Keynsham has a conservatory attached to it that's too cold in winter and too hot in summer, your double glazing mightn't be the culprit. Your conservatory roof could be letting in too much cold air – perhaps because of its age, or a problem with the original installation. Replacing your roof might a better and cheaper option and will make your room more thermally efficient.
If your property in Keynsham doesn't yet benefit from a conservatory, you'll have free-reign to create your structure as you wish. For example, you could add bi-fold doors and create a stronger connection point between your garden and home. Even if your double glazing is working well, you may decide to update it include the latest features and technology.
Sometimes Double Glazing Isn't the Right Solution
In most cases, we can offer our customers in Keynsham a choice of market-leading double glazing products for their home. In some cases – for example, if a property is a listed building or located in a heritage site – we'll need to take a different approach.
The solution to the above-mentioned problems is often secondary glazing, which fits directly onto an existing door or set of windows. You'll still be able to benefit from double glazing that is thermally efficient, secure and which looks visually outstanding.
Call or Email the Panoramic Team for Double Glazing Prices in Keynsham
For technical or design advice about any of our double glazing products, please call our friendly team on 01179 560321. We'll be able to tell you more about our windows, doors and conservatories and provide a double glazing quote for your Keynsham refurbishment or home improvement project. Contact our friendly team today or come and see us at our dedicated factory so you can see our products up close.