French Doors Henleaze
If you're looking to transform the look of your Henleaze home, then a beautiful French door from Panoramic would be the addition you need.
Why Choose Panoramic for Your Home Improvements in Henleaze?
Here at Panoramic, we're proud to have been working in the door installation business for over four decades, bringing our level of expertise to the whole process. This includes being incredibly selective with our choice of suppliers right up to delivering a fantastic service during installation.
We're proud to have been listed as Certified Installers by trading standards company Assure. This accreditation means that when you come to Panoramic for the renovations to your Henleaze home, you're going to an installer you can trust to do the job to a high standard.
But also, people just like yourself in the surrounding areas are raving about the final product they have received from us at Panoramic. This further proves that we are the market leader for this region and that if you're considering shopping for French doors for your home in Henleaze, we're the installer for you.
A variety of our products here at Panoramic come with accreditations for their quality, and our French doors are included in that. We only use our top-of-the-range double glazing which is Kitemark-approved for its energy efficiency.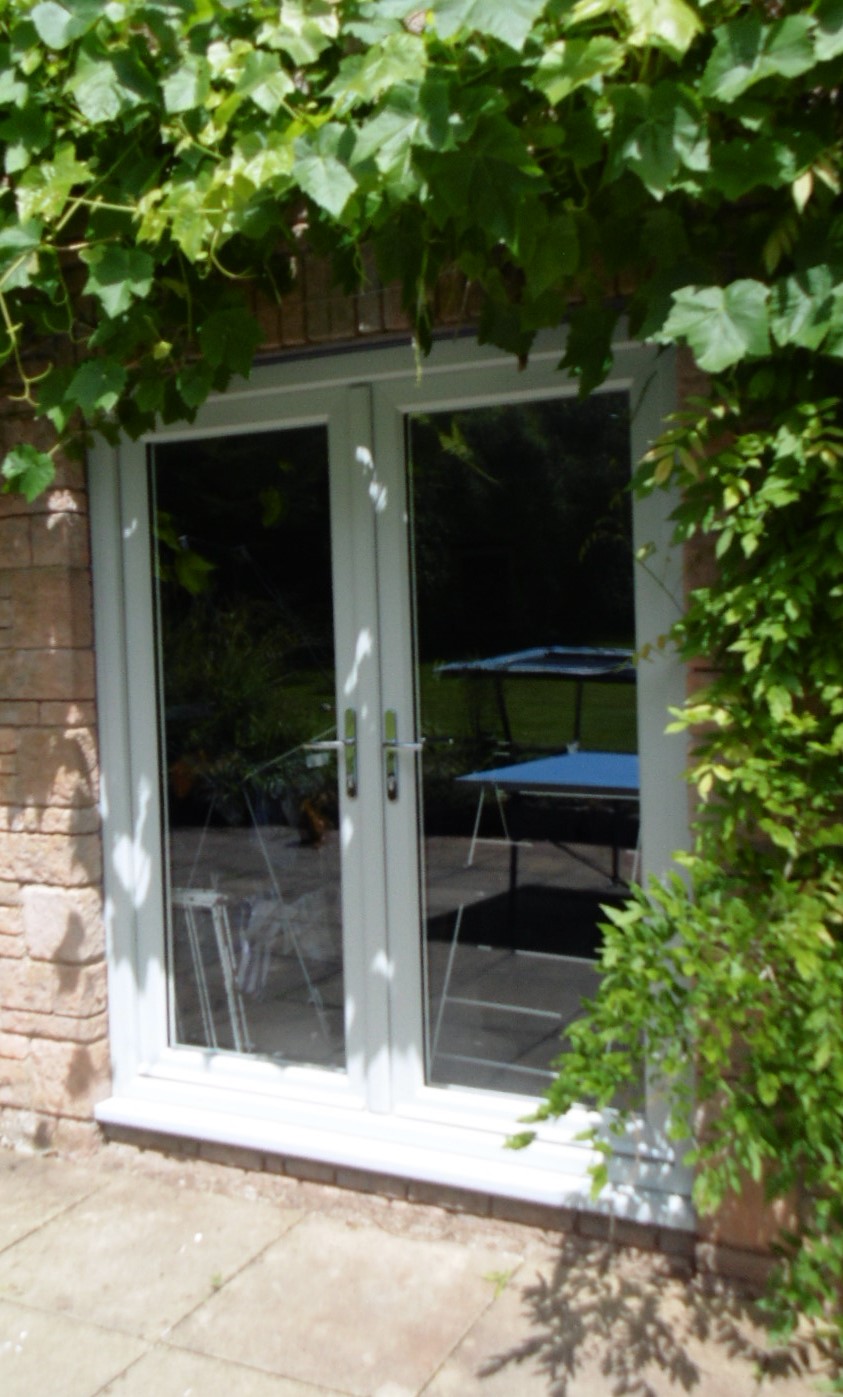 What Types of French Doors do We Offer the People of Henleaze?
Here at Panoramic, we offer a range of different French doors to suit varying tastes, with all of these being provided by some of the industry's top suppliers.
Our classic Deceuninck uPVC French doors are some of the most robust of secure French doors on the market today. Their simple design is aesthetically pleasing and would make an excellent addition to your Henleaze home.
If you live in a more modern, contemporary home in Henleaze, you could also opt for a Crittall steel French door for a subtle but eye-catching look. Their slim frames allow maximum light to enter your home, whether you have the French doors open or closed. For a similar look, we at Panoramic also offer slimline aluminium models provided by the excellent people at Smart. Their French doors provide incredible energy efficiency and are secure despite their thin frames.
Finally, we use eco-friendly suppliers Altus to provide us with timeless timber French doors. They keep your home warm in the winter months while remaining visually stunning right across the year.
What are the Benefits of Having Panoramic French Doors in Your Henleaze Home?
The French door products we offer here at Panoramic are among the best available on the market today, so they naturally come with a host of benefits.
Incredibly Secure
A common misconception with French doors is that they offer limited safety features, but that isn't the case. Our French doors here at Panoramic come with high-security locking features built into the frame to ensure that you in your Henleaze home can sleep easy at night.
Great Weatherproofing
Our French doors here at Panoramic have been stringently tried and tested for their weatherproofing. As a result, the wind and rain of the harsher winter months won't be able to penetrate your Panoramic French doors. The warmth from your Henleaze home won't escape either.
Designed to Fit Any Home
By offering French doors in a range of different materials from a variety of suppliers here at Panoramic, you're sure to find a design that fits. If you live in something more traditional, our stunning timber designs from Altus would fit perfectly, whereas our aluminium frames would suit something more modern.
Improve the Value of Your Home
In many cases, the addition of a stunning French door can improve the overall perception of your home and in turn, increase its value. Even if you aren't planning on leaving your Henleaze home just yet, purchasing a stunning French door from Panoramic could be a great investment in the long run.
Practical and Functional
Our French door range here at Panoramic are incredibly easy to operate and durable too. Also, they allow the maximum amount of natural light to flood into your Henleaze home and can transform even the most dated of living spaces. Turn one into a vibrant social area for you and your family with a set of French doors.
40+ years of Installation Experience
Here at Panoramic, we take pride in every installation throughout the regions we cover, including those in Henleaze. With this in mind, we bring an accredited level of expertise to our work, and this means you're dealing with an installer you can trust and rely upon to deliver a fantastic French door.
French Doors Prices Henleaze
Want to get started pricing up your dream French doors for your Henleaze home? You can use our online cost generator to get a quote, or you can call us free on 01179 560321 to get started!