Panoramic Timber Window Range
Timber windows offer a traditional home improvement solution throughout Bristol, Bath and surrounding areas. Timber is a traditional building material for windows.
Used for over 250 years in the manufacture of the window, timber is still a very desirable way of producing the style and feel that you want for your property.
Panoramic also offers a beautiful range of timber alternative windows. Made by market-leading manufacturers, these products replicate the authentic look of timber so well, it's hard to tell the difference.
Traditional Designs, Modern Technology
The beauty of timber is in its flexibility; it can be glued, carved, repaired and moulded making it an ideal material for durable window construction. Wood has an honest charm and character that nothing else can replicate. Specified by planners and architects in listed and conservation projects it's a 'must' for the period property.
We can replicate any style of period wooden and timber windows which can be either single or double glazed, using high performance units with concealed drainage, which reduces incidence of unit failure. This means that you'll be able to enjoy all the benefits of classic timber windows without missing out on modern standards of thermal efficiency, security and durability.
At Panoramic Windows, we work with our joinery to produce beautifully crafted, wooden products designed individually to our clients' specification. We offer options on style and indeed, on the timber itself. It's never been easier to bring a personal touch to your home, perfectly suited to your tastes and property style.
Choose from Oak, Engineered hardwood and Engineered European Redwood and we will create the windows to enhance your property. Each of these timber options offers its own unique benefits. A member of our professional team will be able to advise on the option that is best suited to your home and to your budget.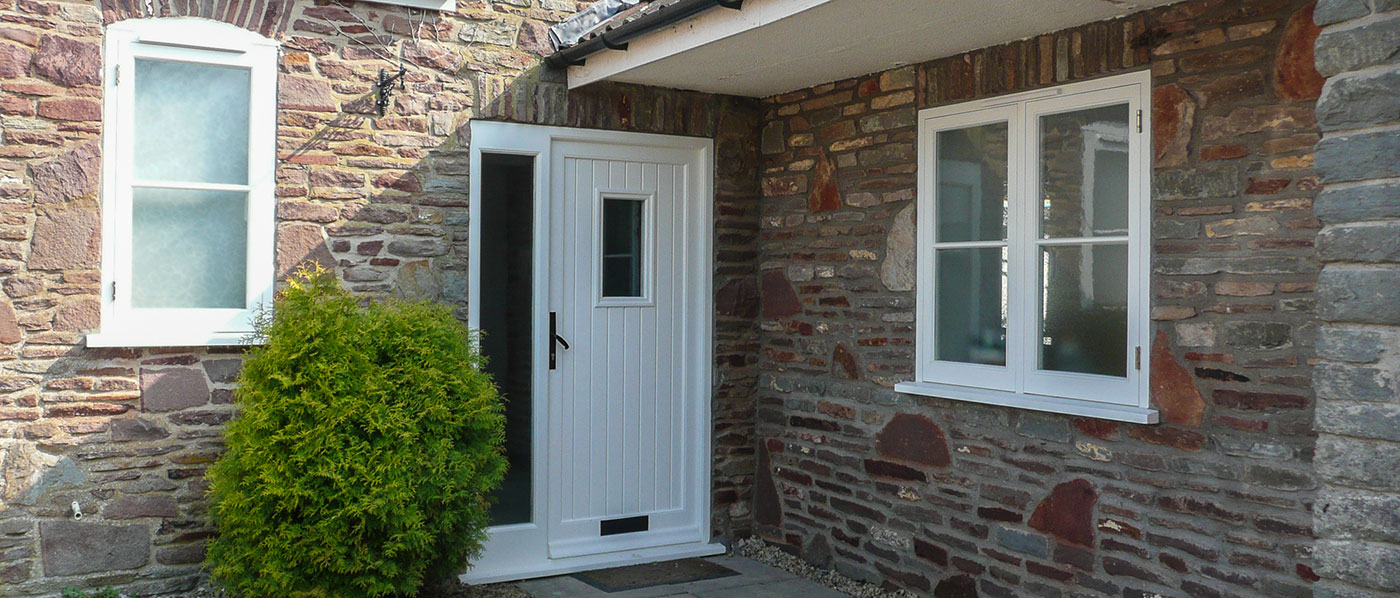 A Choice of Wooden Windows, Bristol
Our timber window range features a selection of different styles, all of which achieve market-leading standards of performance. With a range of functionality on offer, our timber windows specialise in offering you a new window that will prove itself to be a worthwhile addition to your property.
These styles include:
Panoramic Storm Wooden Windows
These high-performance stormproof offer exceptional protection from the elements. When installed, these windows are rebated or lipped onto the window frame for maximum performance. To enhance this further, they are also fitted with a high-performance double weather seal that works to prevent draughts and water ingress during harsh weather.
Combining the best of function and form, these wooden windows are fitted with multi-point locking systems and utilise modern stainless steel friction hinges to capture a modern twist. This means that not only will they work to increase the security of your home, they will also provide lasting functionality as well.
To offer a personal touch, all of our stormproof wooden windows can be decorated in a choice of stain or paint finishes, offering an appearance that is sure to complement the aesthetic of your property perfectly. They are applied with a highly durable coating to ensure they don't flake or peel over the years.
Wooden Vertical Sliding Sash Windows
Timber vertical sliding sash windows offer the ultimate wooden window design, inspired by the classic sliding sash design that has been loved for generations. Manufactured using modern techniques, these windows are able to offer cutting-edge standards of thermal efficiency, security and durability.
To ensure ease of use, our wooden sliding sash windows feature lead weights and pulleys, or spiral balances, which works to offset the weight of the sash and allow for a smooth and simple lift and close. The lead weight and pulley option is more of a traditional option, while the spiral balances offer a more modern design.
You can also choose from a wide range of high quality ironmongery and finishes to help you bring attention to detail to your window design. We can offer these options bespoke to your requirements, and can also offer these timber windows with traditional wooden glazing bars for the ultimate in a classic finish.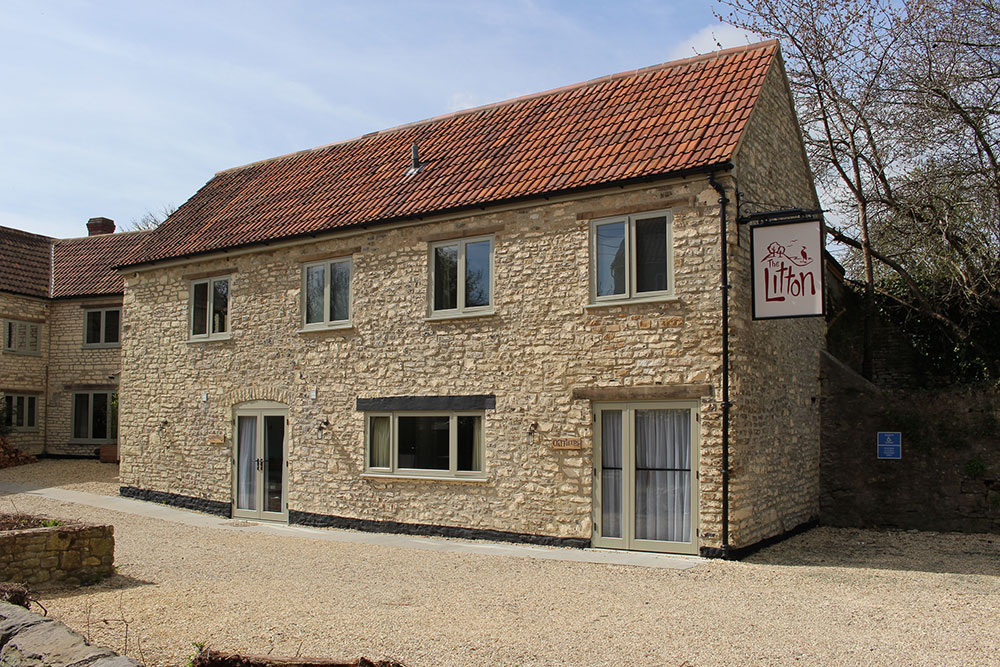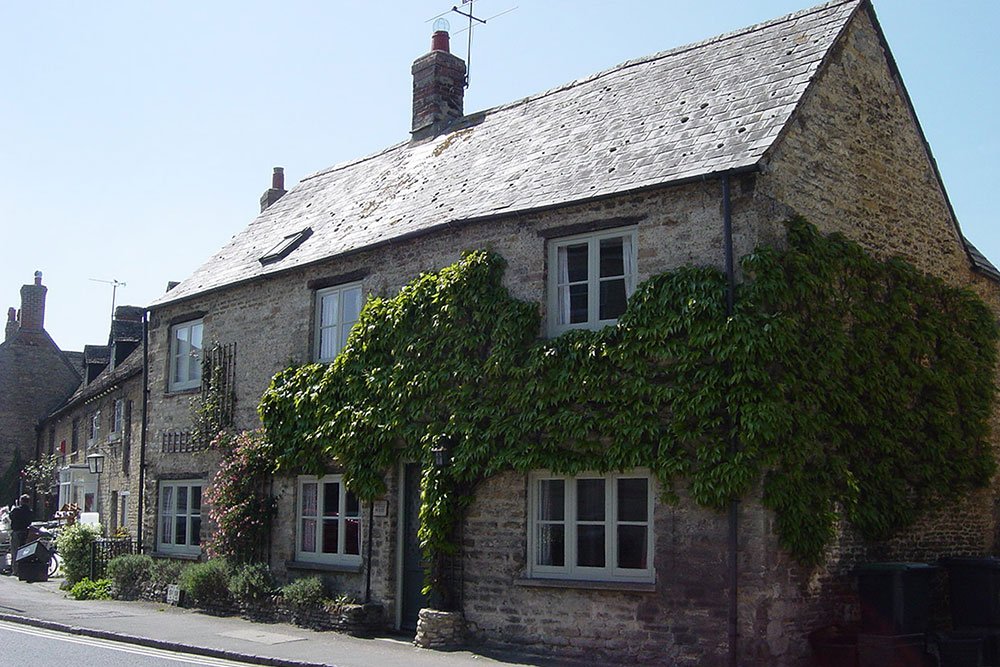 Wooden Flush Sash Casement Windows
Wooden flush sash casement windows draw their inspiration from the traditional timber joinery techniques used in windows of the past. This means that, when closed, the sash of the window sits flush in the frame to avoid any protruding rebates. Overall, our timber flush sash casement windows are the perfect option for homeowners looking for an eye-catching feature.
Normally, this wooden window design is installed with a single weather seal design. However, we have upgraded our design to feature a dual weather sealed design to ensure impressive levels of weatherproofing are achieved. This means that even during adverse weather, your home will remain warm, comfortable and leak-free.
Much like the rest of our wooden window design, these windows can be decorated in a choice of stains and finishes to reflect your tastes and preferences. Simply speak to a member of our team who will be more than happy to discuss the ideal option for your property. We also offer traditional butt hinges to capture the heritage look.
Wooden Windows Prices, Bristol
If you feel our wooden windows would be the ideal option for your home, get in touch with us today via our online contact form. A member of our professional team will be on hand to ensure you a free wooden window price that is based on your exact specifications.
Alternatively, you can get in touch with us by calling 01179 560321 should you have any questions regarding our wooden windows. We'll be able to help you find the best design for your home quickly, easily and hassle-free.