Internal Screens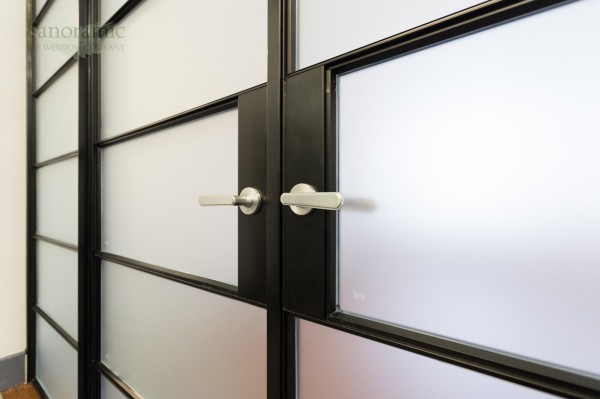 Internal screens and glazed walls are the latest designer addition for homes and offices. The partitioning glazed walls are constructed from steel to form a network of glazed panels that can be customised for any home or office, creating light and space.
These beautiful room dividers are much slimmer than a standard interior wall, yet just as strong and durable with its steel framework and toughened glazed panels.
Features and benefits:
Slimline profile for maximum light, opening up space and providing flexibility between rooms
Stunning when used as internal screens between rooms or to divide a large living space
Powder coated in a wide range of colours to match the decor of your home or office glazed walls are hot dipped galvanised against corrosion
Toughened glazing to provide safety and security
Come and visit our Bristol Showroom to discuss how these beautiful glazed walls and screens can enhance your home or office. Contact us today.
Crittall W20 Inner Visions: Market-Leading Internal Screens
Create better views with internal screens from Crittall. Their W20 Inner Versions brand provides incredibly slim sightlines; each product is single glazed. You'll be able to let more light into your home and enjoy better views with this market-leading option.
The internal screens that form part of Crittall's W20 Inner Visions range are perfect for opening up spaces. Whether you want to continue the traditional aesthetics of your Bristol home or create an industrial effect for an office, you'll be able to achieve your design aims.
This particular product line is also very structurally powerful thanks to the hot-dip galvanisation of the materials within. This is further improved with a factory-applied Duralife polyester power coat finish that offers weather-resistance.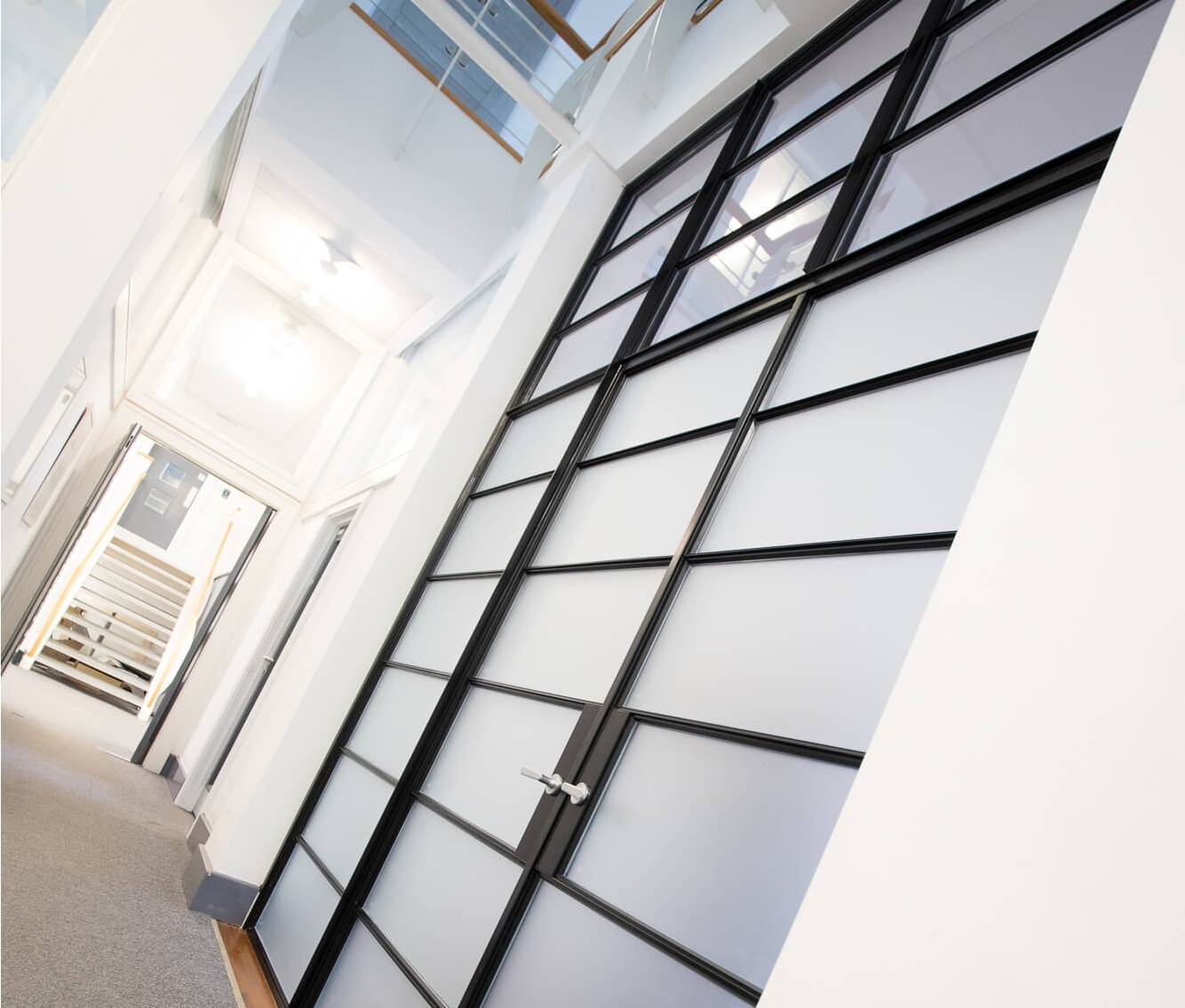 Slimline Aluminium: Enjoy the Silence of Sound Insulation
We also utilise the fantastic Slimline Aluminium profile, an industry-leading framework that offers you all of the benefits of contemporary double glazing. This line is sturdily built with internally or externally beaded windows dependant on your preference.
We incorporate the latest in aluminium polyamide materials in the manufacturing process of our fantastic Slimline Aluminium products. Working in tandem with the vacuum-sealing technology characteristic of modern double glazing, these products are Secured by Design.
One of the most engaging aspects of these products lies within their sound-reduction properties. The perfect choice for those wanting a little more privacy, the Slimline Aluminium profile excels at reducing noise pollution from both the inside and out.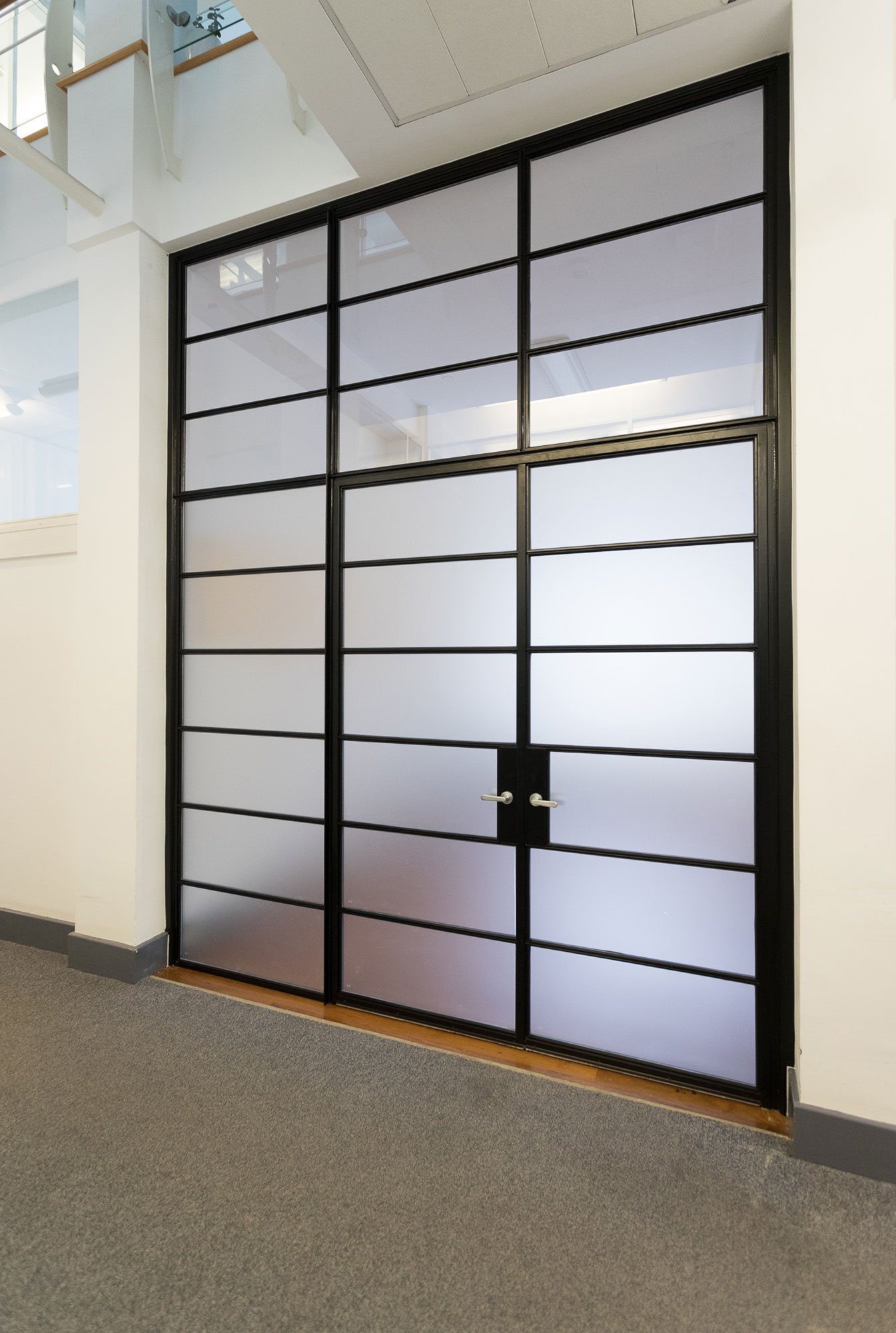 Internal Screens: A Closer Look
Slim Sightlines That Won't Force You to Compromise on Light
Create stunning open plan spaces with our range of internal screens from Crittall. You'll be able to divide your room into sections that form different functions but without them feeling disconnected due to an absence of light.
The fine construction of these internal screens – which are made from steel for added strength – can be used with single or double doors. You'll be able to enjoy a decorative feature that won't obstruct access to your Bristol home.
The Crittall W2 Inner Vision range is suitable for:
Commercial buildings, such as offices
Educational establishments
En-suite rooms
Restaurants
To find out how our Crittall W20 internal screens could add value to your home or office in Bristol, please contact us.
Aluminium Internal Screens for Modern Living
Are you looking for internal aluminium screens? Panoramic can offer a stunning product range that will ensure you meet your design objectives in full.
Our internal screens are double glazed and made from aluminium. You'll be able to enjoy a warm and comfortable environment and almost unimpeded views.
The double glazing in your installation will work with other features to limit noise. Our internal aluminium screens are ideal for homes or businesses located in built-up areas.
Choose our aluminium screens for your Bristol project and enjoy:
Improved U-values that will drive down the running costs for your home or commercial premises in Bristol
An internal screen that uses polyamide thermal technology to deliver incredible thermal performance
Improved sightlines, thanks to the use of aluminium, which can be formed to limit visual obstructions
A product that can be customised using a range of colour options, including dual colour and metallic
An installation that won't deteriorate in reaction to the environment and will deliver long-lasting value instead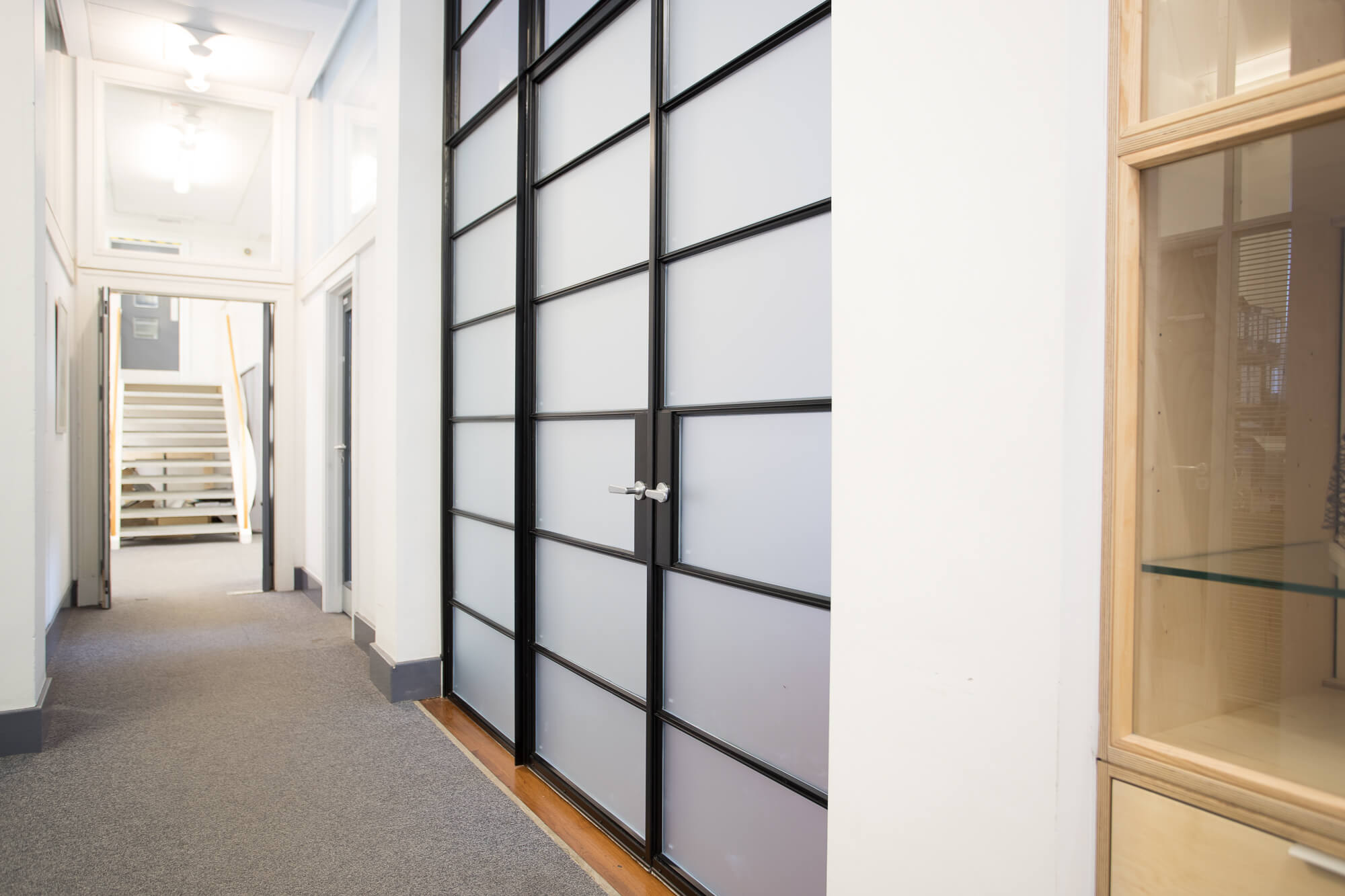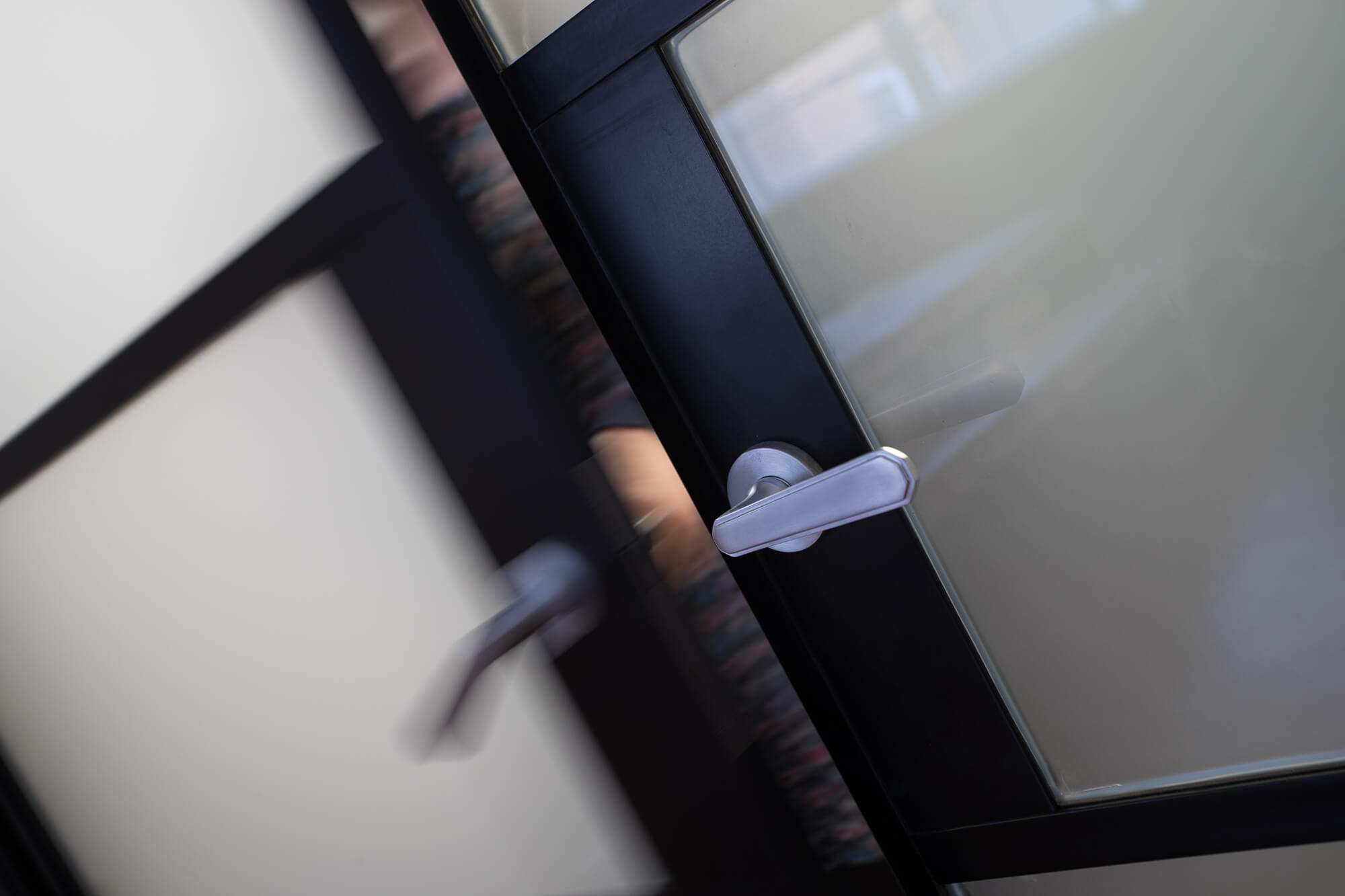 The Flexible Choice for Almost Any Home Improvement or Commercial Project
Our internal aluminium screens can be used for a variety of purposes, which means we'll be able to meet the demands of your project.
Panoramic Windows can supply aluminium screens for:
Residential buildings, in cases where rooms need to be separated
Shops located in busy areas – for example, eateries or hotels
Commercial properties, including office blocks
Academic institutions, like colleges or schools
To discuss the advantages of using internal screens as part of your commercial or residential project in Bristol or Bath, please contact us.
Internal Screen Prices – Bristol, Bath & Surrounding Areas
For more information about our aluminium or steel internal screens, please call us on 01179 560321. You can also send us a message to request a callback.
You can view our products at our dedicated showroom. Call us or use our online booking form to arrange a visit – or to ask us to come and see you.
Do you need internal screens and more for your project? If so, please use our design tool to build your products online.