Secondary Glazing Henleaze
Are you Looking for Secondary Glazing in Henleaze?
Does your home restrict you from installing double glazing due to regulations on listed buildings or conservatory areas? Secondary glazing could be the solution for your Henleaze home. It is suited for all property types including grade one and two listed buildings and conservation areas.
Here at Panoramic, we carefully design each installation to perfectly match the style and design of each window in your home in Henleaze. We ensure that the secondary panel and frame sections accurately line up with your primary window, mullions and transoms.
When we have fitted your secondary glazing, you can have peace of mind that you can carry out your days, as usual, enjoying the same uninterrupted views. It can benefit your Henleaze home from being warmer, more comfortable, quieter, more thermally efficient and more secure.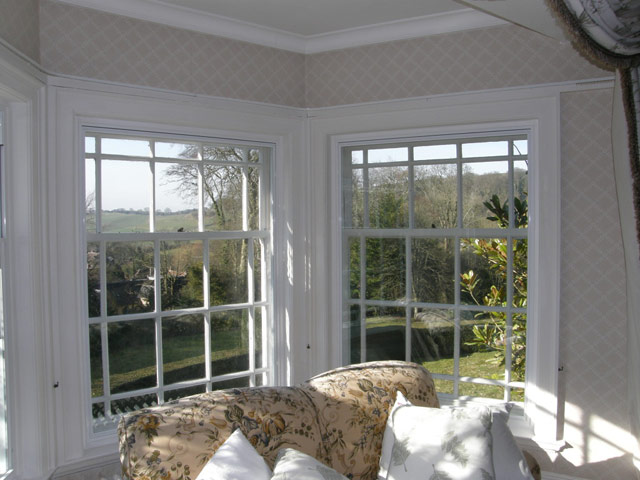 What is Secondary Glazing?
Secondary glazing is an additional single glazed window fitted to any window or door your Henleaze home. The glass panes are secured by compression gaskets into extruded aluminium framing sections.
The glazing is then mounted onto your extruded aluminium window frame using hinges, rollers, glides or spiral balances into an extruded aluminium outer frame. This allows the individual glass panes to slide horizontally or vertically, hinge open or slide for easy access to ventilating your home. Secondary glazing can also be lift-out units or fixed units, which are either lifted in and out or are permanently attached.
This type of glazing is a quick cost effective alternative to double glazing and Panoramic offer a wide range of styles and colours. This glazing is an ideal solution to your poorly insulated listed property or conservation area in Henleaze.
Features and Benefits
We specialise in the supply and installation of internal secondary glazing in Henleaze homes to address noise and thermal insulation issues. This glazing style can be installed into any property style, including flats and houses in the Henleaze and surrounding areas.
Some properties are unable to replace the existing window due to its character or to the location of your property. This makes modern replacement windows inappropriate, so having a secondary layer of glazing is the perfect solution.
Noise Reduction
Secondary glazing enables you to reduce the level of outside noise from entering your home and even outperforms double glazing. With thanks to its unique soundproofing capabilities, it can reduce noise pollution from a range of different sources. For many homeowners, traffic noise is the most inconvenient exterior noise, so additional thicker glazing can be installed to help better perform the noise reduction.
High Security
When considering improving your acoustics performance, secondary glazing can benefit your Henleaze home more effectively than replacing your existing window. Further to this, this glazing also creates a secondary layer of security from unwanted intruders in your home.
Thermal Efficiency
Secondary glazing can significantly improve your home's thermal efficiency. Through adding a layer of single glazing to the interior of your existing window, you will begin to see your energy bills reduce.
The Secondary Glazing System
We have a range of secondary glazing that comprises a slim aluminium outer frame, joined together with a seasoned hardwood surrounding. This outer frame is usually finished in white, allowing for a neat, unobtrusive aesthetic.
Panoramic provides a selection of sub-frames and scribing trims that are used to assist with face fixing, reveal fixing and the coupling of units. Together this allows for a sympathetic installation for all property styles throughout the Henleaze and surrounding areas.
The Panoramic Product Range
We provide a comprehensive range of secondary glazing styles to suit any application. These include horizontal sliders, hinged units, fixed and lift-out units, vertical sliders, balanced vertical sliders and tilt-in balanced vertical sliders.
Each of our framing styles come in white, silver or brown as per the standard and can accommodate for any RAL colour. We can provide a vast array of glass types for your Henleaze home, from clear, patterned, toughened, laminated or classic.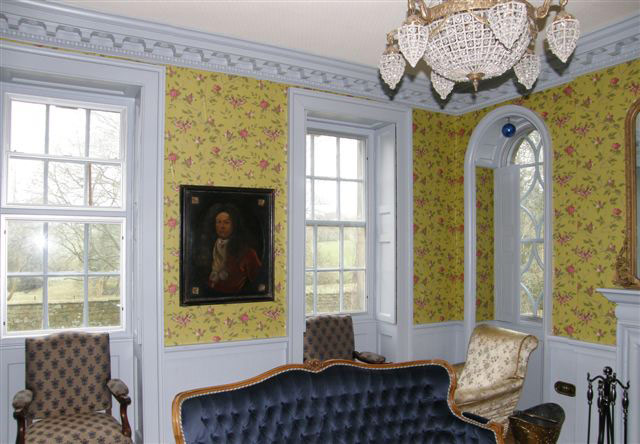 Horizontal Sliding Units
Horizontal sliders are an extremely popular glazing style due to their multi-functional fit for all property types. Horizontal sliding units ensures your home a high level of security while achieving a durable lifespan.
Hinged Units
Hinged units are one of the most discreet glazing product that provides a truly unobstructed view of Henleaze from inside your home.
Fixed Units
Fixed secondary glazing is an additional window unit fitted to the interior of your existing window. Its purpose is to provide significant noise reduction to your Henleaze home while providing increased thermal performance along with enhanced security.
Lift-Out Units
A lift out secondary glazing unit is a great way to insulate your home for windows that require minimal access. However, when you do need access to your window, the glazing simply 'lifts out'.
Vertical Sliding Units
Secondary glazing vertical sliders are perfect solutions for providing your Henleaze property with a thermally efficient home. This vertical sliding glazing offers your home with improved heat performance that discreetly sits on the inside of your window.
What Does Secondary Glazing Look Like?
Secondary glazing frames are made from aluminium, which provides them with their inherent durability. The panels and frames are smaller than timber or uPVC sections. The standard finish of the glazing is powder coated white with a high gloss finish. Once they are fitted in your Henleaze home, they are almost invisible, due to being designed to be discreet and unobstructed.
Secondary Glazing Prices Henleaze
Panoramic Windows have been installing high quality secondary glazing in Henleaze homes and their surrounding towns for many years. We have the local knowledge needed to make your additional glazing project a success.
Start the process of reducing the noise in your home and improving its thermal efficiency and security. Get your accurate secondary glazing cost by contacting our expertly trained team by calling us on 01179 560321 or contact us via our contact form. Additionally, book an appointment using our online booking service.