uPVC Doors
Purchase the right door for you with Panoramic, the Kitemark certified provider of high-security uPVC doors throughout Bristol, Bath and the surrounding areas.
We produce a range of uPVC doors for a number of purposes within your home, from a front door to a back door, for a home or conservatory.
uPVC Doors for Customers Throughout Bristol
Here at Panoramic, we pride ourselves on our ability to provide our customers throughout Bristol, Bath and beyond with the best quality products at amazing prices. Each and every one of our uPVC doors provides the perfect combination of top-level security systems, warp-free weather resistance and stunning aesthetics. An energy efficient design will absolutely save you money on heating, as your new uPVC doors act as the optimal thermal barrier for your Bristol home, slashing your heating bills and substantially reducing your carbon footprint.
Each of our doors is also specifically tailored withstand the very worst that nature has to offer. Every product we produce is meticulously designed and tested throughout the production process to stave off gale-force winds, torrential rain and other extreme weather conditions. There's no need to worry about heavy snowfall or the harshest of hail with one of Panoramic's uPVC doors, and we can guarantee that your home will remain safe and secure throughout the year. This dedication to quality has led to our BSI Kitemark certification, setting us apart from the competition as a supplier that only offers the best quality products to our customers.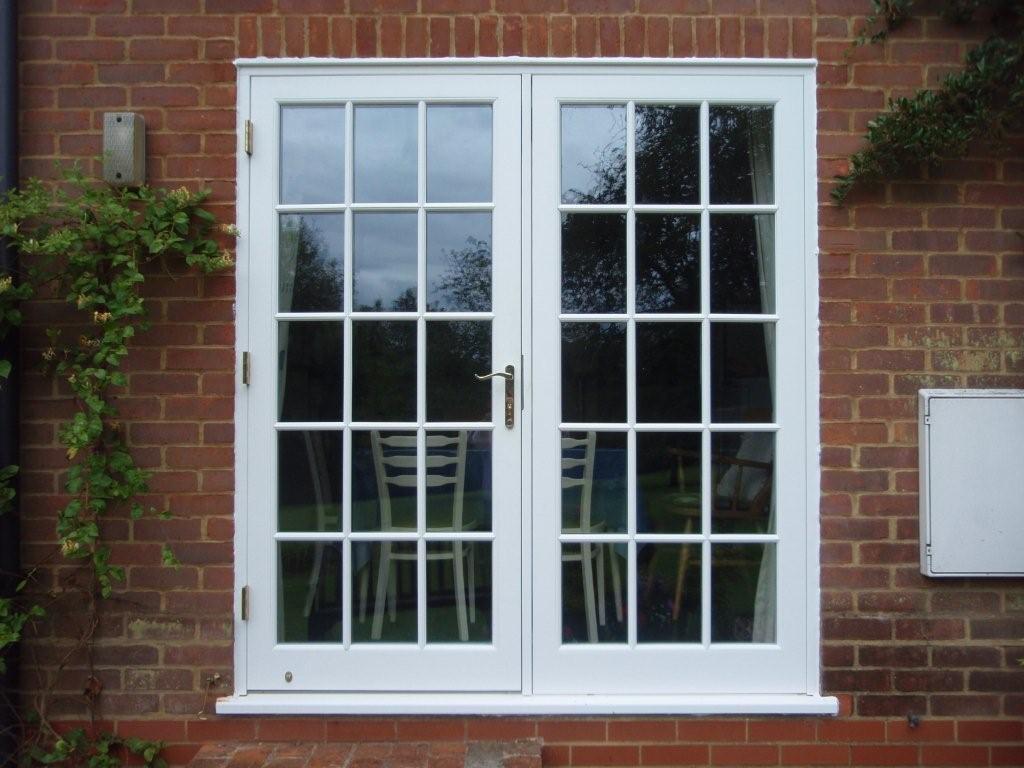 On that note, all Panoramic doors are also built with personal security in mind, and we're aware that customers want to keep out not only the unruly elements, but also unwanted visitors. We therefore bring you a combination of factors that serve to produce some of the safest uPVC doors on the market, with top of the range locking mechanisms and the toughest materials available in 2018. We're proud to announce that some of our high-end products have received accreditation by the Secured by Design initiative, a public standard provided by the UK Police that officially licenses our uPVC doors as some of the safest and securest in the UK today.
By providing high-quality products to a variety of customers for over 40 years, we have managed to gain a reputation as a leading supplier and installer of uPVC doors across Bristol, Bath and the surrounding areas. Get in contact with us today, and let's see what we can do for you.
Residential uPVC Doors
If you're looking for a safe and secure front door, then look no further than Panoramic. Our uPVC residential doors are readily available with a wide range of materials and designs for you to choose from. Each is also highly customisable, from ornate knockers and elegant handles to refined letter-boxes and a selection of bells. That way you not only get the door that's right for you, but one that's right for your home as well. With robust multi-point locking in place, and a combination of corrosion resistant fixing and galvanised steel reinforcement, you can rest assured that your new door will be near impenetrable. Check out our residential doors page for more information.
French uPVC Doors
If elegance is key, and you want a visually stunning access point for your back entrance or garden then one of our state of the art French uPVC doors is the right choice for you. As with many of our products, we offer a variety of customisation options that allow you to tailor your purchase to fit your personality and home décor. With dual handles that offer the ability to operate both prime and slave doors, as well as the practicality and affordability that comes with uPVC products, you'll love this new addition to your home. Check out our French doors page for more information.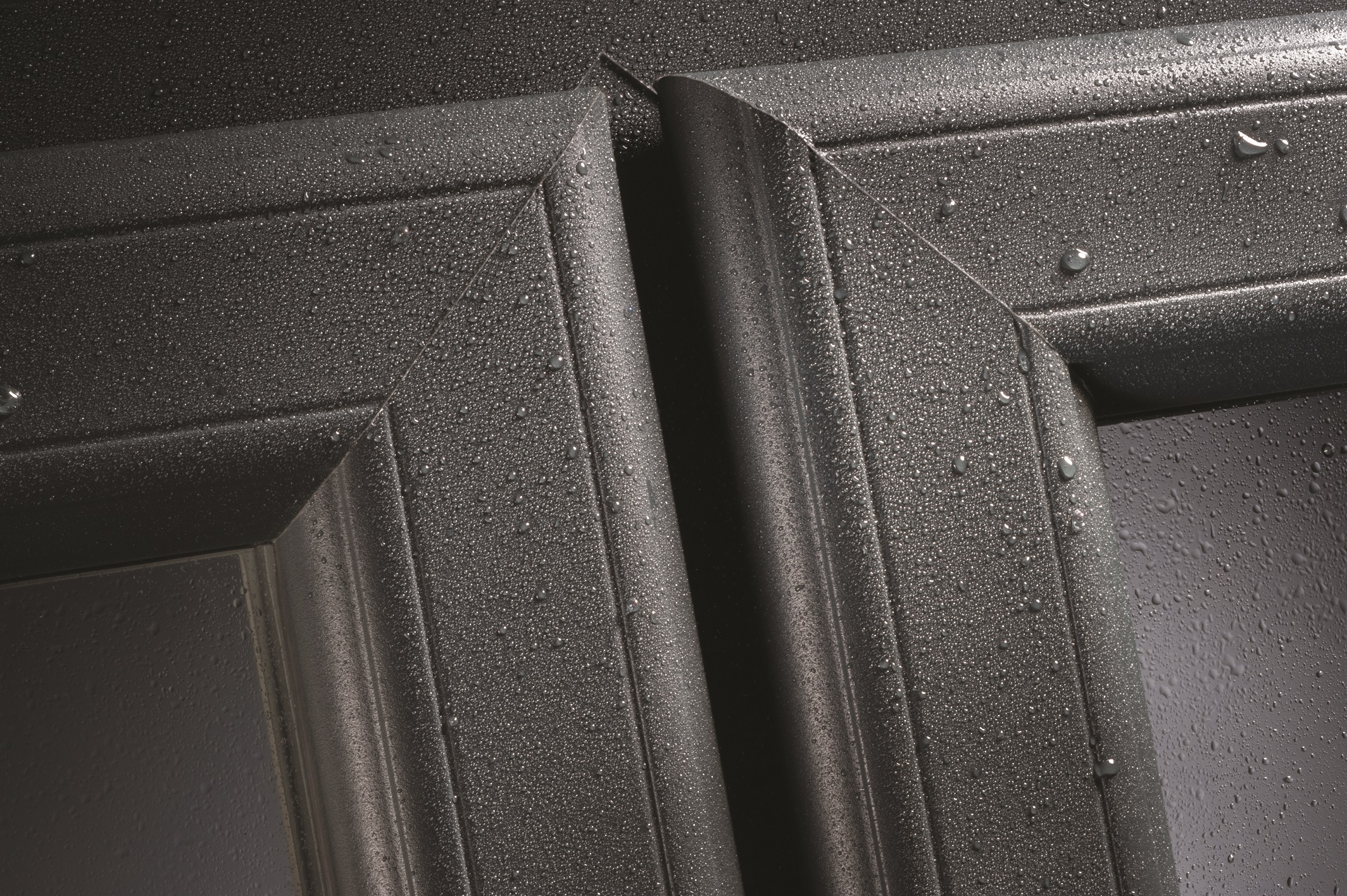 Bifold uPVC Doors
If you're looking for a contemporary and stylish addition to your Bristol home, then consider the prospect of bifold uPVC doors from Panoramic. Our bifold uPVC doors are manufactured with the latest production techniques and technology. A bifold door can link your home to the outside in a way that no other door can, as a small portion of your home can be slipped away to blend your room into the garden behind. Bifold doors are a beautiful addition to any home, and with our installation we guarantee improved sash stability, internally beaded products and state of the art weather resistance. Check out our bifold doors page for more information.
Patio uPVC Doors
If you want an easily accessible and aesthetically pleasing route between your home and garden, then consider one of our uPVC patio doors. The beautiful style of this door will instantly brighten up your Bristol home. Furthermore, our uPVC patio doors have officially been granted the Secured by Design accolade by the UK police, formally marking them as one of the most secure doors in not only Bristol and the surrounding areas, but all of the UK. Features such as patented interlock protectors, and an exclusive six-point pincer action lock provide you with one of the safest uPVC patio doors in the UK. Check out our patio doors page for more information.
The English Door Company
If you're looking for an alternative to timber, you'll enjoy exploring our range of uPVC doors from The English Door Company by Evolution. Designed to mimic the authentic and ever-enduring appearance of wooden doors, you'll be able to enhance your home when you choose from our stunning range of products.
A choice of colours, glass and hardware will be available, too. Whether you need front doors, French doors or a storm proof door, Panoramic has the range to respond to your design requirements in full.
Bristol Showroom - uPVC Doors
We're also happy to welcome you to our fabulous Bristol Showroom, a fantastic way for you to get a feel for the products we have on offer. Our showroom is easily reachable from Bristol, Bath and the surrounding areas, and we implore you to come and view our comprehensive and beautiful range of doors in person.
uPVC Door Prices Bristol
Call us on 01179 560321, or use our design tool to find out how much your new uPVC doors will cost.