Conservatories
Conservatories in Bristol and Bath
Panoramic has extensive experience of installing uPVC and aluminium conservatories for our customers in Bristol, Bath and throughout the local area.
As a business, we've been trading since 1980. The projects we've carried out in that time have been tailored to the individual requirements of each customer, which means every installation is unique.
If you're in the process of researching a new extension for your home, choose Panoramic:
We can offer a range of different styles that can be built using different materials, which means our conservatories can each be tailored to suit the themes and schemes of your Bristol home.
Our uPVC and aluminum conservatories are designed with the help of a CAD package to complement your property, as though the build was integral to the initial scheme and not a 'bolt-on' after thought.
We are a Kitemark Approved installer and a member of the Assure Certification Scheme, which means the quality of our work and products is independently audited. When you choose from our range, you'll be buying a product that comes complete with a manufacturer's guarantee for your peace of mind.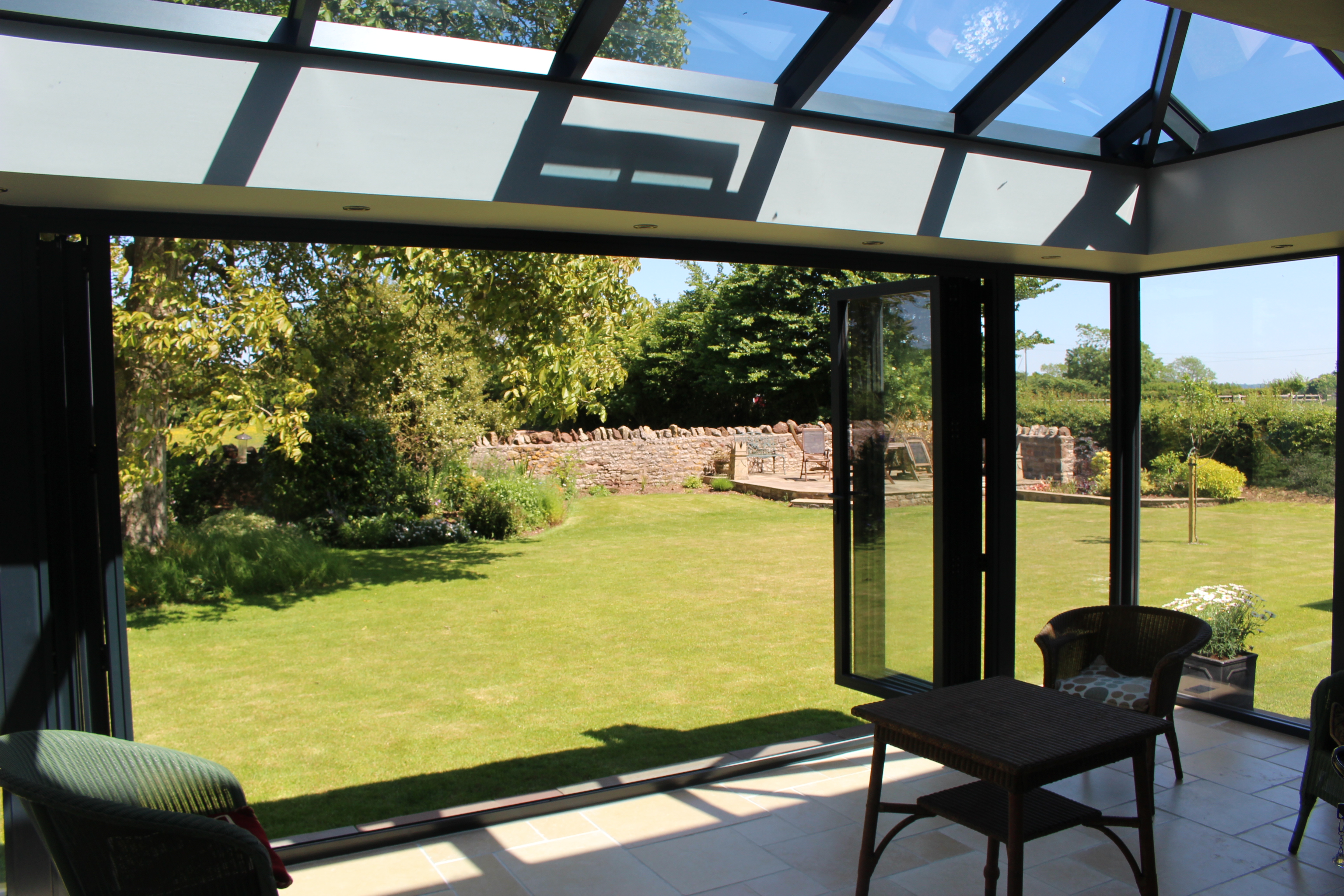 Conservatory Styles
Our range includes a choice of different styles, each of which comes with a unique set of benefits. If you want a more traditional look, then a Victorian style might suit you best, due in part to the inclusion of a dwarf wall around its lower perimeter.
Panoramic can also design and install orangeries, skyrooms and fit replacement roofs. Whichever product you choose from our range, you'll be able to tailor it to ensure the design is consistent with your Bristol home. Complete the look of your new build by choosing your preferred material.
UPVC, Timber and Aluminium
Which Material is Best?
Aluminium conservatories are becoming an increasingly popular choice for homeowners. While traditional timber and modern uPVC are still highly in demand.
The best material for your new space is the one that suits your design preferences. All the materials we use are strong and weatherproof and will suit your home perfectly.
Designing Your Conservatory
Although you can specify for your new living space to be built in uPVC, aluminium or timber, these materials can also be combined to create outstanding sightlines that will improve the market-appeal of your home.
A traditional conservatory will often incorporate brick or stone piers and cills. But you can also enhance the design of your new room by combining these materials into an extension built primarily from uPVC.
Timber is ideal if you want to create an authentic effect that will add a classic touch to your Bristol home. But uPVC and aluminium can be coloured and foiled to create the same timeless look. It's a matter of personal choice.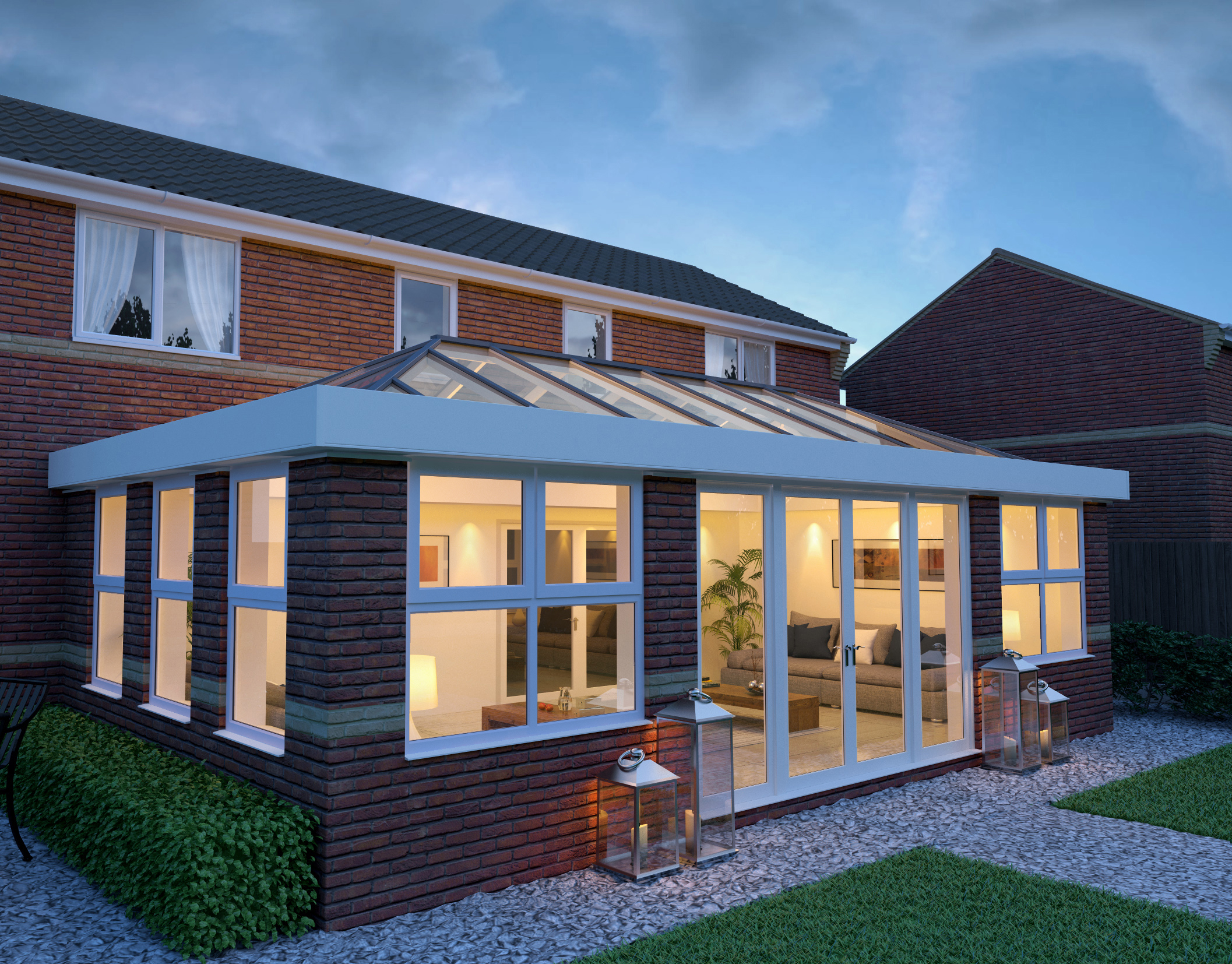 How Do I Know if My Conservatory Roof Needs Replacing?
You can tell if your roof needs replacing by looking at your frames and checking whether air or water is finding its way in through your windows and doors. We will be able to undertake some thorough checks to determine why your room is cold and damp.
A solid conservatory roof can also improve your use of the room, transforming the space into a room you can use all year round. If your conservatory is too hot in the summer and too cold in the winter, then a solid roof may be the ideal solution for you.
Tiled Roofs
Although conservatories come in different shapes and sizes, the LEKA system is highly configurable and can be adapted to suit most of them. Leka tiled conservatory roofs are light in weight, which means they won't exert undue pressure on your frames.
To fit your new Leka roof, a member of the team will visit you at your home in Bristol and complete a series of checks. Panoramic will only proceed if our assessor is confident that your frames can accept the weight of the proposed new roof.
Sky Lights
Sky lights made by Atlas are designed to let in more sunshine. Thanks to the absence of bars and supports, this is a roof system that will breathe new light into your room so that you can spend time in it year-round.
Throughout the Bristol and Bath area, homeowners are realising the benefits of adding an Atlas sky light to their room. Panoramic can tailor the look of this roof system to suit contemporary and classic tastes. Contact us for details or get a free online quote.
Conservatories Prices, Bristol
For a free, no obligation price, use our conservatory cost calcuator online.
Feel free to visit us in our showroom to explore our range of conservatories, orangeries and replacement conservatory roofs. Panoramic will be able to handle the whole process – including preparing drawings and costings and obtaining planning permission if needed. We can also help with building works, electrical fittings and more.
To find out more about our conservatory range and other extension options, please call our team on 01179 560321 or send us a message to request a callback. You can also book an appointment by using our online form if you'd like us to come and visit your property.