Front Doors Bristol
40 Years of Helping Customers in Bristol and Bath With Their Double Glazing
Providing an end-to-end double glazing service for our customers is at the heart of everything we do.
Choose Panoramic as your installer and you will:
be supported by Panoramic's team - from the minute you call us, through to the installation and beyond
be able to buy with peace of mind, thanks to the warranty included with your purchase
gain access to products built by market-leading manufacturers
benefit from impartial advice that's right for you (no hard-sell)
Contact us today to discuss your plans and for help and advice on any of our windows, front doors, conservatories and secondary glazing.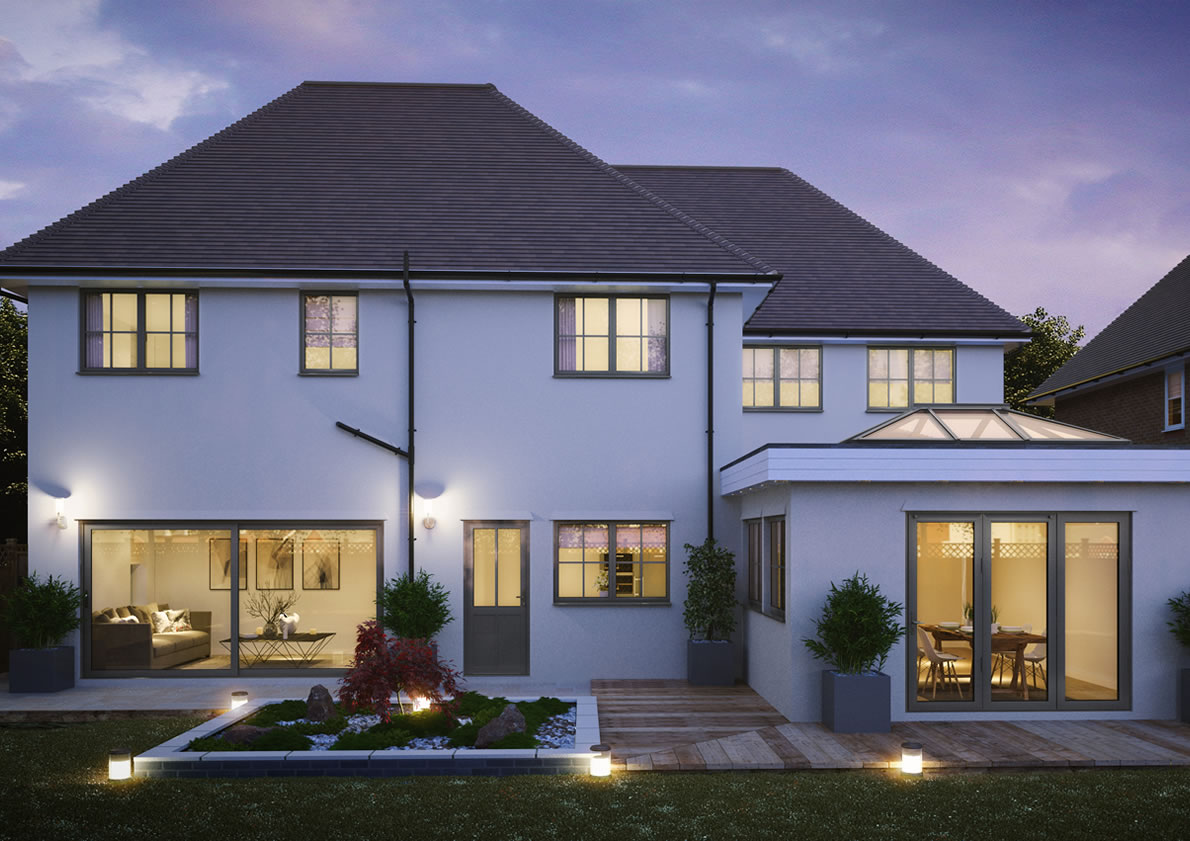 Do You Need Advice About the Best Front Doors for Your Bristol Home?
Contact Panoramic to discuss our range of stunning and high-performing front doors, which will add a touch of essential style to any home in Bristol. Our front doors have been built to include the latest technology and features, so you'll be able to rely on the quality of our front doors to deliver a range of exciting and rewarding benefits for your home.
Because our range of double glazing is so extensive – and has been carefully sourced from the best manufacturers and suppliers – we're able to deliver dynamic solutions for customers in Bristol who are looking for new or replacement front doors. Contact our experienced team today for front doors prices for home owners in the Bristol area.
Composite Front Doors Offer Incredible Strength
If you've been struggling to find front doors that deliver market-leading levels of strength, security and energy efficiency, our composite range will meet your criteria in full. Composed of compressed fibres – made from uPVC, wood and other materials – that are wrapped around a sturdy timber core, these are front doors that will protect your home in Bristol from impacts caused by the weather or by people.
Our composite front doors from Solidor have undergone rigorous testing to ensure that they provide superior levels of strength and security. Each one is fitted with a locking system that is recognised as the strongest in the door industry – so you'll be able to buy front doors from us with confidence, knowing that they'll offer you the level of protection you need when spending time in your Bristol home.
Create a Great First Impression with New Doors
If you have been shopping for a new front door, we can help. Our composite door range is an ever-popular choice for our customers in Thornbury. That's because it offers incredible strength. Built using compressed fibres that are wrapped around a strong timber core, you'll struggle to find double glazing with this level of structural integrity.
Bi-Fold doors continue to grow in popularity too. This type of double glazing brings with it a range of advantages. Bi-Fold doors open almost to threshold length, which means that they act as a superb access point and will come into their own when your home is busy – as friends and family will be able to come and go without any problem.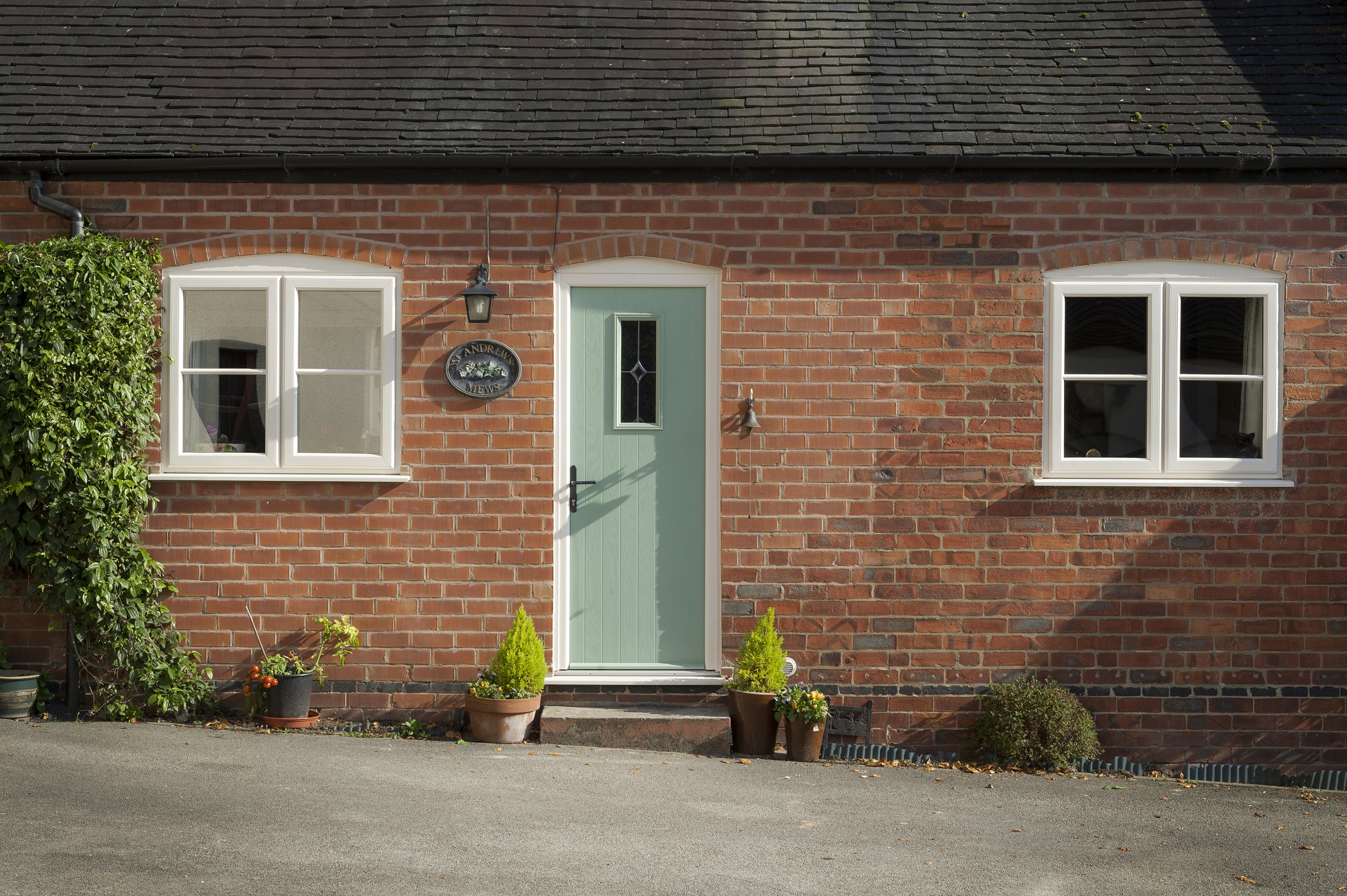 Crittall Front Doors
Panoramic is proud to offer Crittall front doors as part of its double glazing portfolio. These doors create wonderful sightlines but without you having to worry about the long-term performance of your new installation.
Why choose Crittall front doors? They are incredibly strong, stronger, in fact, than aluminium. This means that your home in Bristol will benefit from double glazing that can withstand harsh impacts and won't wear over time.
In terms of the lifecycle of our Crittall entrance doors, they will outlast products made from any other material. You can expect your new double glazing to last up to 50 years, so it will add long-term value to your Bristol home.
Finally, our Crittall front doors are fully recyclable – so you will be able to take comfort from the fact that you've made an environmentally friendly purchase. Find out more by contacting our friendly team for further details.
Rationel Front Doors
A wide range of choice is available when you select from our portfolio of Rationel front doors. Whether you want an entrance, patio, bi-folding, stable or panelled design, we'll be able to find double glazing that responds to your design requirements.
Available timber clad or in aluminium, our Rationel front doors have been designed to meet the highest manufacturing standards and can be decorated in a colour of your choice, so that your double glazing is individual to you.
Find Out More
The Panoramic team can offer advice on any of its double glazing products. Call us on 01179 560321 today for advice about our windows, doors and conservatories, or to get some guideline prices. Or you can come and meet us at our showroom, so that you can have a closer look at some of the items we sell.
Get in touch now for competitive double-glazing prices in Thornbury and customer service you can depend on by booking an appointment online or using our design tool to build your products online and generate guideline prices - and as many times as you like.
A new front door can add an aesthetically pleasing first impression to your home, which can add value and 'saleability'
We have a wide range of residential doors available in a variety of materials, also stock an array of attractive knockers, bells, letter boxes and handles to choose from.
Timber Doors
Our Timber Doors are made to the highest standards and can be customised to your design and specification. Working with Altus Joinery, our timber doors are low-maintenance and have the latest standards of weatherproofing, thermal performance and security.
UPVC Doors
Our range of upvc doors offer a combination of style, high security and warp-free weather resistance. They are meticulously designed to keep out wind, rain and other extreme weather conditions, not to mention unwanted visitors.



Aluminium Doors
Our extensive range of Aluminum Doors offers all you would expect from a quality aluminium door – greater comfort, better insulation, minimal maintenance, aesthetically pleasing appearance and enhanced security.
Front Door & Residential Door Security
All of our residential doors and front doors offer the highest in security specifications. They incorporate a fully-welded frame, corrosion resistant fixings, stainless steel locks and galvanised steel reinforcement for extra strength.
They feature robust multi-point locking, strategically positioned on the hinge and handle sides for maximum efficiency. Our doors also boast a combination of hooks and deadbolts to provide effective all-round intruder prevention.
Our Front Door and Residential Door Quality Guarantee
At Panoramic Windows, we are supremely confident in the quality of our doors and we are therefore pleased to offer our no quibble ten years guarantee on all our Front and Residential Doors.
Contact Panoramic Windows for Front Door Prices in Bristol, Bath and the Surrounding Areas
The Panoramic team can offer advice on any of its double-glazing products. Call us on 01179 560321 today for advice about our windows, doors and conservatories, or use our design tool to get guideline prices. You can also come and meet us at our showroom so that you can have a closer look at some of the items we sell.