Rationel Windows and Doors
Rationel manufactures high-end products in both wooden and wooden clad with aluminium. This superior quality and energy saving range of windows and doors offer both comfort and security.
Good, solid, quality workmanship has characterised Rationel's windows and doors since the first products were shipped from their factory in Sdr. Felding in 1954.
Based on this sound foundation, Rationel is today an international company with sales offices in Great Britain, Ireland and Denmark. For further information on Rationel Windows and Doors please follow this link.

Rationel UK - Market-Leading Double Glazing from Panoramic Windows and Doors on Vimeo.
Rationel's continuous programme of research and development ensures that the company always meets current statutory requirements as well as market requirements for design and functionality.
Rationel AURA & AURA PLUS
The AURA range is constructed from solid timber offering all the beauty of a natural wood finish.
AURAPLUS timber composite windows also have durable exterior aluminium cladding, which provides extra protection against the harshest of weather conditions and requires zero maintenance.
Both AURA and AURAPLUS ranges offer a wide variety of different styles, colours and additional glazing options to suit your project.
For outstanding architectural elegance and energy efficiency look no further than AURA and AURAPLUS triple-glazed windows and doors. Their sleek, minimalist design and superb optical clarity is ideal for creating extensive glazed areas that let in maximum natural daylight for a pleasant modern living environment.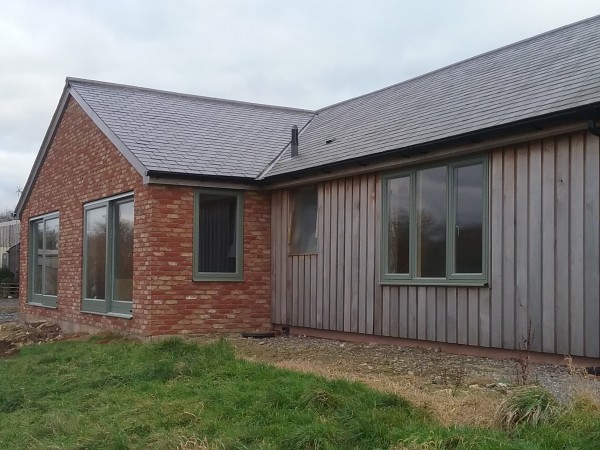 With its high-performance triple-glazing, AURA and AURAPLUS can easily achieve the Passivhaus standard of energy efficiency, dramatically reducing your CO2 emissions and energy bills.
Rationel FORMA & FORMA PLUS
Forma & Forma Plus are the new concepts from Rationel that provide a traditional look for your new or renovation project. Today, period and classic houses can also be refurbished to enjoy the advantages of energy efficient windows.
Our FORMA range consists of all-timber windows with slim, non-continuous bars.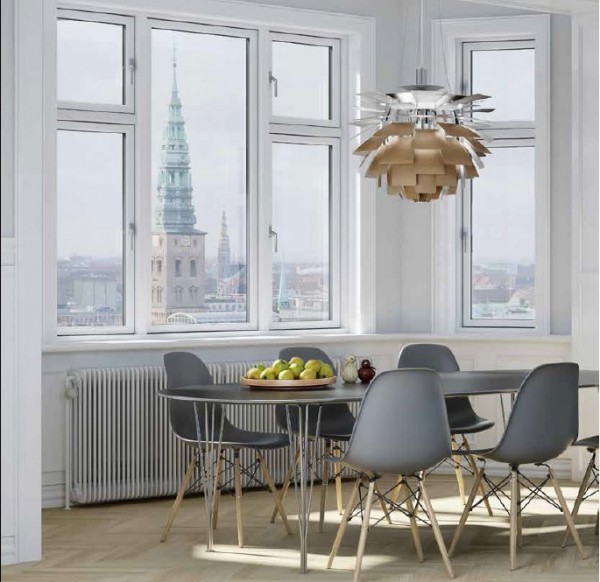 The FORMAPLUS range is similar to the FORMA range, produced with the same solid timber construction. The only difference is that FORMAPLUS is provided with external aluminium cladding attached with clips, ensuring minimum maintenance. This product range is also ideal for new build if a classic expression is desired.
FORMA and FORMAPLUS are available both with and without glazing bars. To fit in with your design, we have a variety of different glazing bars. Terrace and entrance doors with glazing and wooden infill panels are also part of the range. They are easy to join in multiples and therefore suitable for complex window solutions.
Rationel Door Styles
The door to your house is the gateway to your home which is why it is important to make the right choice.
Your choice of entrance door and the way it looks influences your home's architectural expression. It is therefore important that you carefully consider the opening and closing functions and the designs available from Rationel.
We want you to find a door that reflects the personality of you and your home. Colour is therefore another important aspect of expression to consider which is why we offer such a variety to customise your purchase with.
Colours
Discover how our wide range of colours can add character and distinction to your home. You can choose from our popular standard colours or, for an additional cost, our exclusive range of non-standard RAL colours. From White to Anthrazite, Silver grey to Rowanberry we'll have the perfect finish for your door.

White
RAL 9010


Creme white
RAL 9001


Light grey
RAL 7035


Slate grey
RAL 7015


Anthrazite
RAL 7016


Black
RAL 9005


Silver grey
RAL 7001


Dark brown
RAL 8017


Olive green
RAL 6003


Navy blue *
RAL 5013


Rowanberry
RAL 3011


Mid grey
RAL 7042


Pebble grey
RAL 7032


Beige
RAL 1001


Beige grey *
RAL 7006


Yellow *
RAL 1018


Dark green
RAL 6007


Blue black
RAL 5008


Clear lacquer
(Internal only)

Benefits of Choosing Rationel Windows & Doors
Choose Rationel windows and doors from panoramic to enjoy market-leading products that combine performance with superb aesthetics. For consistency, combine Rationel doors and windows to form part of a suite that will catch people's attention and make your home stand out.
We have no doubt that you'll fall in love with your purchase once the construction is complete. All of our installation teams are trained professionals that boast a wealth of experience within their craft. We'll respect and protect your property throughout the installation process.
All of this quality results in an Assure accredited supplier and installer of double glazing. We are proud of the many achievements we have earned over the years, and in fact we were the first company in Bristol to gold a Kitemark licence under the product installers' scheme operated by BSI. When you work with Panoramic, you work with the best.
Rationel Windows - Secured by Design from Panoramic Windows and Doors on Vimeo.
Rationel Windows and Doors Prices
If after looking through this page you think that Rationel windows and doors may just be the perfect product for your home improvement project, then get in contact with our specialists today. Request a callback from our team with this tool right here on our website. You can also phone us by calling 01179 560321, where you'll speak to a specialist.
On the other hand, you can also head over to our contact page to fill out our online contact form. This will allow you to submit a question to our team in writing. You can even book an appointment with our team by submitting a request. Finally, for a free and bespoke online quotation, head over to our quoting engine. This is by far the fastest way to a personalised price.