Double Glazing Thornbury
Panoramic Has 40 Years Experience in the Double Glazing Industry
During that time, we've provided double glazing solutions for customers throughout Bristol, Bath and the immediate area. Our approach is based on what's right for you, which means we'll help you choose the right product - but without any 'hard-sell.'
Our commitment to helping our customers is reflected in our Kitemark accreditation and by the reviews you'll be able to read on our website. Contact Panoramic's friendly team today for an informal discussion about your requirements.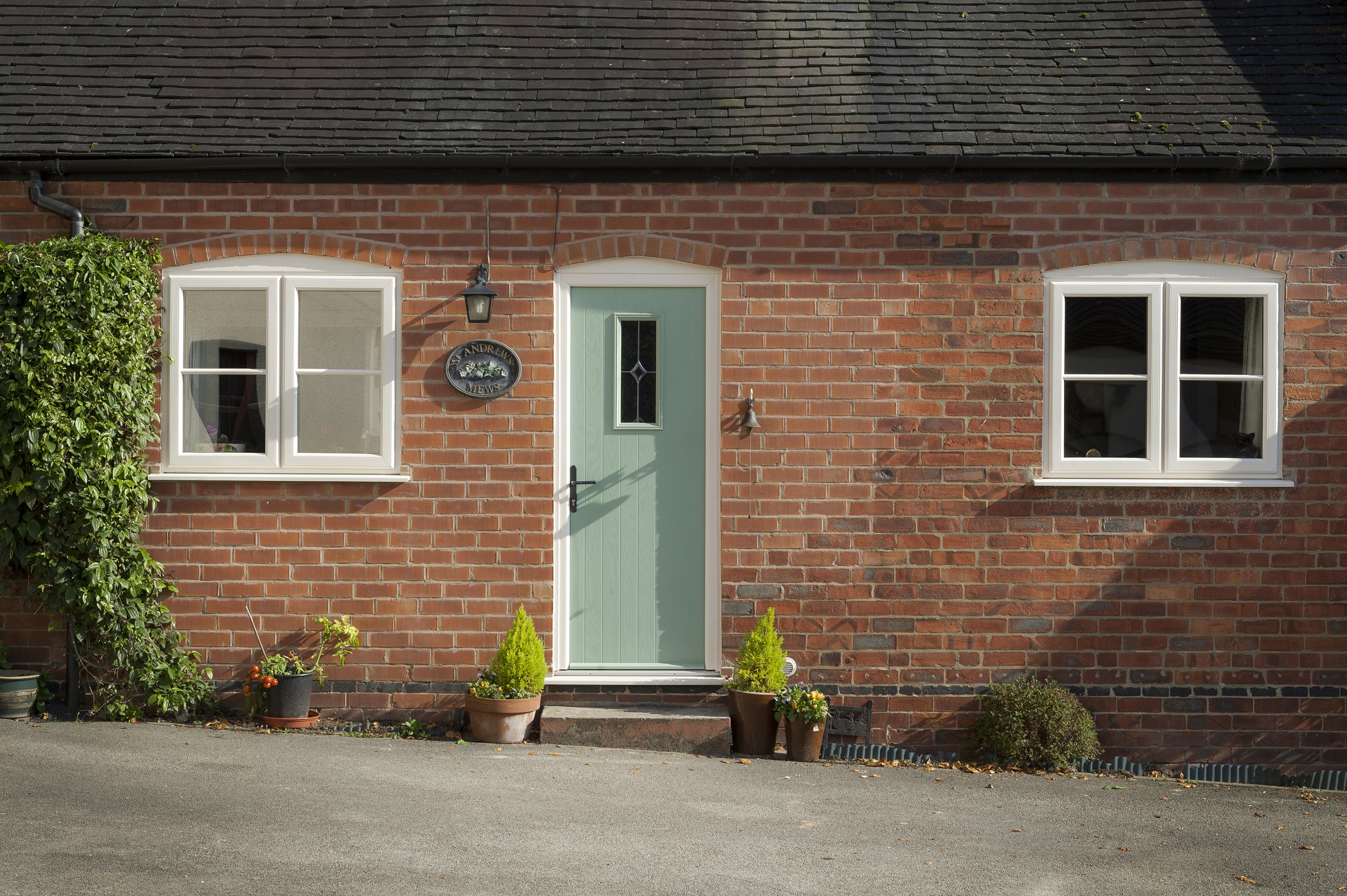 Do You Need A Double Glazing Company in the Thornbury Area?
If you do, then contact the Panoramic team. We have a wealth of double glazing products that mean we're often the first choice for homeowners in Thornbury who are embarking on a home improvement or refurbishment project. Whatever the scale of the work, we'll help you find the right solution at the right price.
We frequently help customers in and near Thornbury with their double glazing requirements. Our wide range of doors, windows and conservatories means that we can act as a one-stop-shop for your project. Contact our friendly and knowledgeable team today for advice and competitive double glazing prices in Thornbury.
Create a Great First Impression with New Doors
If you have been shopping for a new front door, we can help. Our composite door range is an ever-popular choice for our customers in Thornbury. That's because it offers incredible strength. Built using compressed fibres that are wrapped around a strong timber core, you'll struggle to find double glazing with this level of structural integrity.
Bi-Fold doors continue to grow in popularity too. This type of double glazing brings with it a range of advantages. Bi-Fold doors open almost to threshold length, which means that they act as a superb access point and will come into their own when your home is busy – as friends and family will be able to come and go without any problem.
A Window of Opportunity for Homeowners in Thornbury
You could be replacing your windows for a range of reasons. Your existing double glazing may be failing, due to their age or problems with the original installation. Alternatively, you may just want to refresh your home by updating your existing windows to include designs equipped with the latest industry technology and features.
Our double glazing can be installed using a range of materials. Depending on your budget and aesthetic preferences, you can choose from our range of uPVC, steel and aluminium windows. We can offer a choice of two enduring styles – sash or casement, both of which will blend in seamlessly with your home in Thornbury.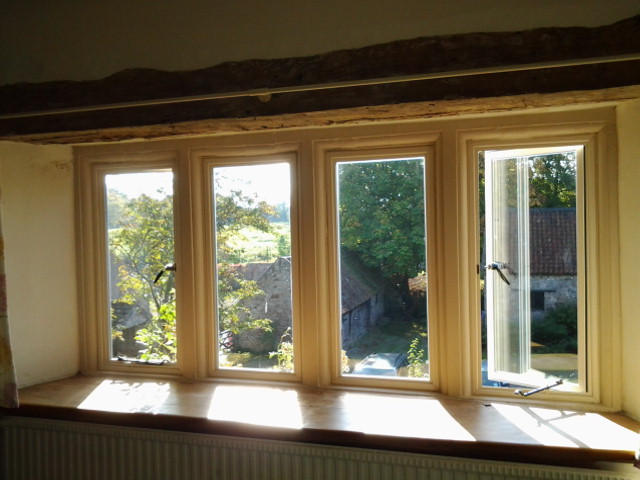 Orangeries and Conservatories: A Cheaper Alternative to Moving
Customers in and around the Thornbury area are choosing to install a conservatory or orangery at their home instead of moving. Updating your double glazing can, in a lot of cases be less expensive (and certainly not as stressful) as relocating. You can, instead, create the space you need by staying where you are.
Deciding whether to install a conservatory or orangery will be one of your main considerations. An orangery features a higher brick-to-glass ratio, resulting in a more enclosed feel that will make your new room feel like a natural extension of your Thornbury home. Conservatories are composed mostly of glass and often feature a dwarf wall.
Conservatories and orangeries can be designed to suit contemporary or traditional tastes. This means that we can design either structure to suit your design requirements. If you want your orangery to feature more double glazing, we can help you achieve this. Equally, we can build a conservatory that is composed of lots of masonry.
Do You Need to Replace Your Conservatory Roof?
If your double glazing is functioning perfectly, you won't need to replace the doors or windows in your conservatory or orangery. But, if your conservatory roof is letting in cold air and making your room space unusable during the summer, you'll need to replace your structure with one that's high-performing instead.
Our range of market-leading conservatory roofs will complement your existing double glazing to deliver an environment that's warm, comfortable and which will act as beautiful segue into your garden. Install our bi-folding doors to open out your conservatory further and create a seamless link to the outside.
What if Double Glazing Isn't an Option?
In most cases, Panoramic will be able to fit double glazing in your home in Thornbury. But, if your property is built in a conservation area, or has listed status, you'll need to explore other alternatives instead.
Secondary glazing responds to the above problem. It can be affixed to any door or window in a single paned format. You'll still experience the same benefits of double glazing, including thermal efficiency and better security.
Contact the Panoramic Team for Double Glazing Prices in Thornbury
The Panoramic team can offer advice on any of its double glazing products. Call us on 01179 560321 today for advice about our windows, doors and conservatories, or get some guideline prices by using our quoting tool. Why not come and meet us at our showroom, so that you can have a closer look at some of the items we sell. Get in touch now for competitive double glazing prices in Thornbury and customer service you can depend on.