How Can Bifold Doors Be More Energy Efficient?
Energy efficiency is a very important thing to consider when choosing a brand new bifold door for your home. At Panoramic, all our bifold doors are made from aluminium which will help you reduce your carbon footprint because aluminium is a recyclable material. But how can your doors be more energy efficient? Read on to find out more.
With the UK being one of the least energy efficient countries in Europe, there are ways to bring in natural light and save lots of money on your energy bills. Bifold doors bring a very innovative design to your home because they look fantastic, increasing your home's market value in the process. They can be fitted with double glazing, which is the most common type of glazing. A double glazed bifold door is fitted with two panes of glass which leads to added insulation, trapping warm heat in your home. This helps your home be warmer and comfortable in the winter and cooler in the summer. Double glazing is the ideal choice to help improve the environment and also reduce your heating bills and energy bills. You will have a more sufficient home all year round.
You can also boost your energy efficiency by using triple glazing, which operates the same way as double glazing. However, instead of using two panes of glass, triple glazing uses three. This will make your home much more secure. Even though it costs more than double glazing, you will save money on your energy bills, saving money in the long run. Your aluminium frames are the strongest support for triple glazing frames because they are equally heavy. They are also very strong insulators of sound because they can keep noise out. This will help you get more privacy, especially if you are living in a busy area such as a neighbourhood or an airport. All these noises and distractions can be reduced to a whisper.
Because they fold out like a concertina, your bifold door will be very energy efficient in the summer. This is because it lets a strong breeze of fresh air in your home, which will save you money on air conditioning and costs to cool your home. This way, you can spend money on the things that matter to you.
By bringing more light into your property, a bifold door can brighten your home up naturally. This can make your living space more pleasant to live in, in particular a conservatory. You will get a return on your investment and also a quality of living.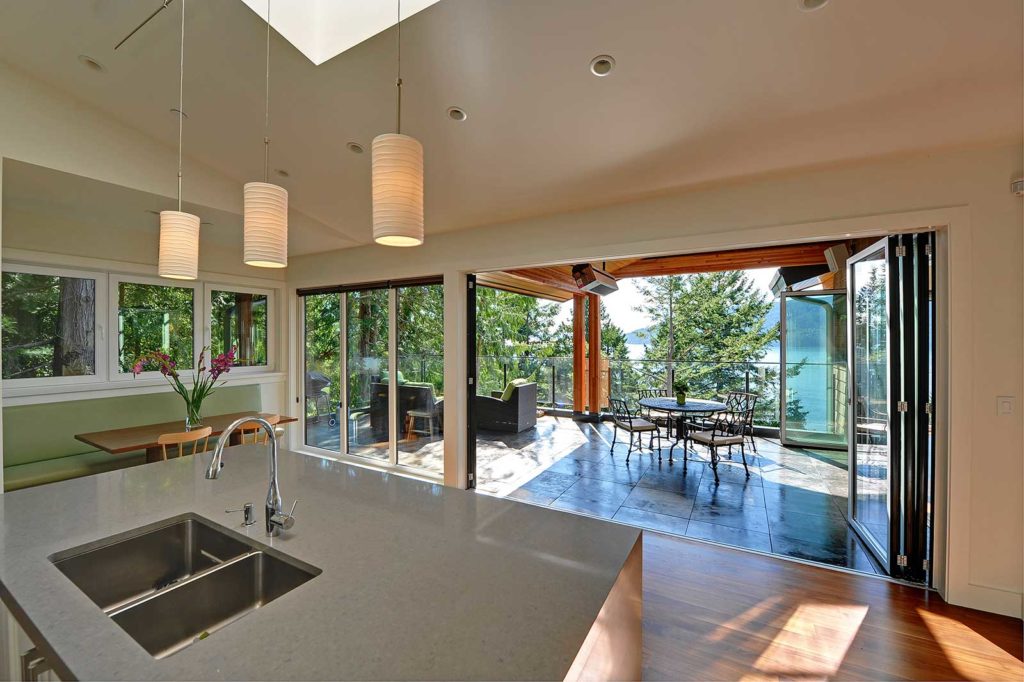 Your bifold door is also very useful because it has very low U Values. A U value shows how effective a door is as an insulator, showing how well it keeps heat in your home and bad weather out. Because of its low heat values, your bifold door is very energy efficient in the long run, while the double glazing is very ideal to keep the weather out. Despite aluminium previously having a poor level of thermal efficiency in the past, modern doors come with a robust thermal break which is included in the construction of the door. This is made from a conductive material, which will make a huge difference to your energy efficiency levels.
If your bifold door features a low threshold option, this is a very important way to make your door energy efficient. The low threshold is the part that separates both the outside and inside, so it will stop water from seeping in. The lower down it is, the less likely water is to enter your property. Furthermore, you can also get a tight seal that will not only reduce heat, but also water and wind.
However, in comparison to aluminium, uPVC is naturally more thermally efficient. Not only is it more affordable in cost, but it is also naturally warmer than aluminium, so it will keep the cold air out and warm air in. You can even add double glazing panels to your door to increase the thermal efficiency even more. It is also very secure and stylish as well, and very low maintenance. So you don't have to experience cold air and draughts, making your home feel much warmer in the process.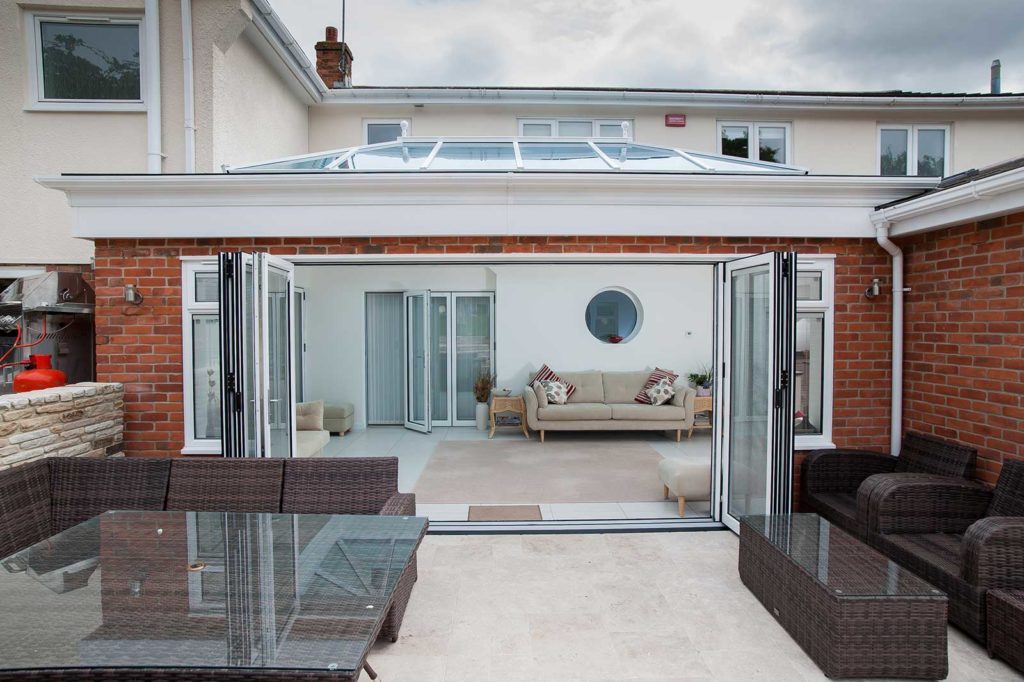 As you can see, there are many ways of making your bifold door energy efficient. A more energy efficient door will result in a door that is very durable and high performing in the process. You will also benefit from a beautiful design that will increase your market value too. We have lots of doors available at Panoramic, so if you want to find out more, contact us on 01179 560 321.
Categories: Updates