Lean-To Conservatories or Victorian Conservatories – Which is Better?
Lean to conservatories and Victorian conservatories are arguably the two most popular styles of a conservatory. But which one is better? We will be going through the benefits, difference, and unique qualities of both types of conservatory, discussing how the two compare and possibly finding out which has better value for you.
Lean to conservatories does what it says on the tin, it leans against your property, sporting a more streamlined shape that minimises the amount of exterior space it takes up, whilst still providing your property the extra living space for your interior. Effectively giving you the extra room, without losing much of your garden space. Due to its low-pitched roof, it is a perfect extension for homes with height restrictions and can also be tailored to fit into more awkward spots around the house, such as the side as opposed to facing the back garden. This allows for a fairly flexible conservatory that not only has a versatile fit but also does not compromise on aesthetics or performance.
Because of its flexible shape and ability to take up less outside space as it gives more inside space, lean to conservatories are quite the cost-effective option for homeowners looking to renew their property with an extension that can be utilised as a new room, such as a home gym, a new dining area or perhaps even a playroom for the younger ones.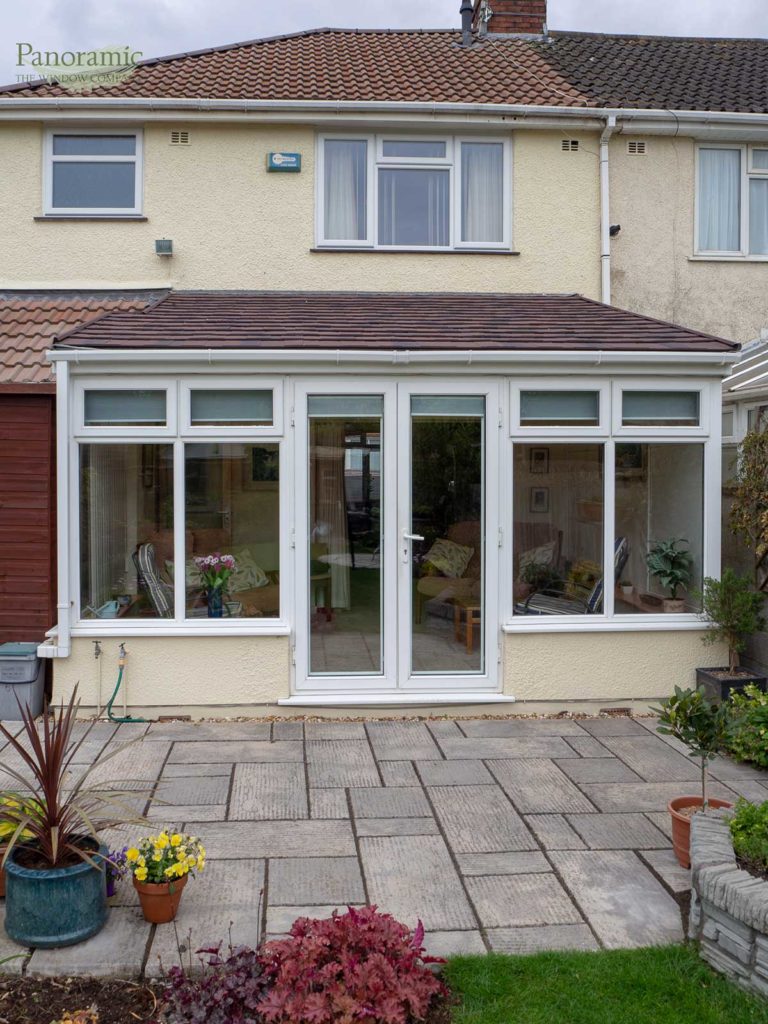 A Victorian conservatory on the other hand is arguably one of the most famous and enduring designs of conservatories. With its iconic apex roof and rounded bayfront, a Victorian conservatory has a timeless design that is just as compatible with the aesthetic of any home. Granting a spacious interior, you certainly will not be limited with what you can do inside. Perfect for those who want to incorporate a wide dining area that is adjacent to the kitchen, or perhaps a secondary living room with a sofa and television, so that you can sit down and relax as you use your beautiful back garden as a serene backdrop.
It is easily recognisable for its shape and style for a reason. This design is undoubtedly a popular choice for homeowners looking to expand their home with more interior space, enjoying a new purposed room whilst being able to enjoy their garden from afar. A Victorian conservatory can create a seamless transition from the kitchen to a new dining area and even into the garden, enhancing both the inside and outside experience of your home.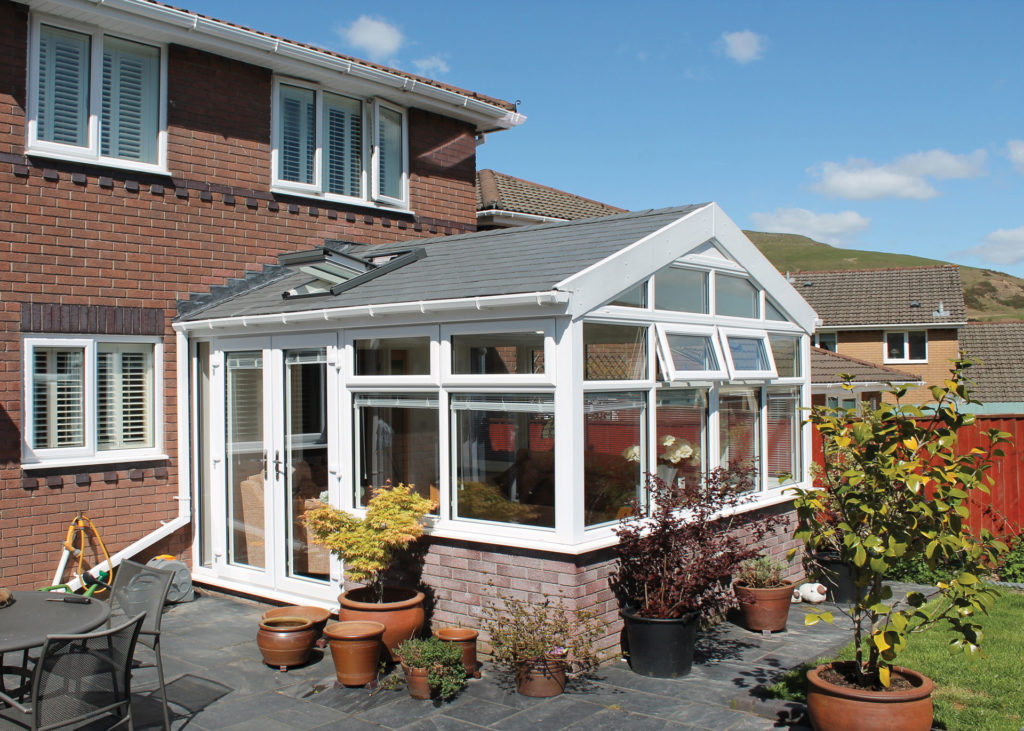 Both Victorian and Lean to conservatories are also highly customisable, available with a multitude of hardware and style options. One example is how you can choose what type of roof you want for your conservatory. We offer market-leading conservatory replacement roofs that can improve the look and performance of your conservatory. Our lightweight tiled conservatory roofs are a perfect choice for those who want a resilient roof to protect against the harsh weather, whilst reducing pressure on the frames and foundation of your Victorian or Lean to conservatory. It will comply with current planning and building regulatory standards – so you won't need to worry about unforeseen problems later on.
We also offer glass conservatory roofs for those who want the let the natural sunlight shine through into the interior illuminating your conservatory. Utilising lower U-values, these glass conservatory roofs act as amazing insulators that keep the cold air out and keep the heat in. This means that you can enjoy a warm and cosy interior no matter what time of the year it is. You can also rely less on the central heating, meaning you save money on the energy bill whilst you stay warm inside.
Our Victorian and Lean to conservatories are also available in multiple materials that will ensure your choice of conservatory will stand the test of time as it resists heavy rains and strong winds. Such materials are aluminium, uPVC, and timber. Timber builds are perfect for making your Lean to or Victorian conservatory attain that classic and authentic look that will no doubt be the envy of family and friends alike. Whereas uPVC and aluminium can be coloured and foiled, creating a much more unique look that either matches the style of your home or enhances it with its own aesthetic. We are a Kitemark Approved installer and a member of the Assure Certification Scheme, which means the quality of our work is independently audited. When you choose our range, you'll be buying a product that comes complete with a manufacturer's guarantee for your peace of mind.
A Victorian conservatory sports a timeless design that is compatible with any home, whilst Lean to conservatories functionality and practicality offers all the benefits of a conservatory with much less of the hassle. Whatever your choice, both can be easily customised and improved with our select hardware and style options that will make your conservatory of choice even better.
Categories: Updates