When To Replace Wooden Windows
When is it right to replace wooden windows? The sooner you replace these older designs, the better it could be. Wooden windows, while they have an authentic look, can wear down quite easily over time. The wood in the frames could chip, crack or lose its strength, meaning your whole window becomes weaker and less efficient.
One of the main reasons is that timber isn't a weatherproof material. That means, when the weather turns on you, your wood can crack and twist when water gets into it. Because of this, gaps can emerge in the frame, which allows cold air to pass into your home. At that point, you could lose a lot of your home's energy.
However, instead of repairing the windows, which can be costly and time-consuming, why not replace your wooden windows? At Panoramic, we offer a wide range of designs that could be the ideal replacement for your home. You could choose uPVC or aluminium windows that are fully weatherproof, or choose timber windows that are far more durable than older designs.
With these modern windows, you won't have to worry about rust, wear and any kind of damage. As a result, your windows will maintain their strength to keep your home secure and comfortable. You could even pay the cost of your investment back, as you'll be able to save more money on your energy bills!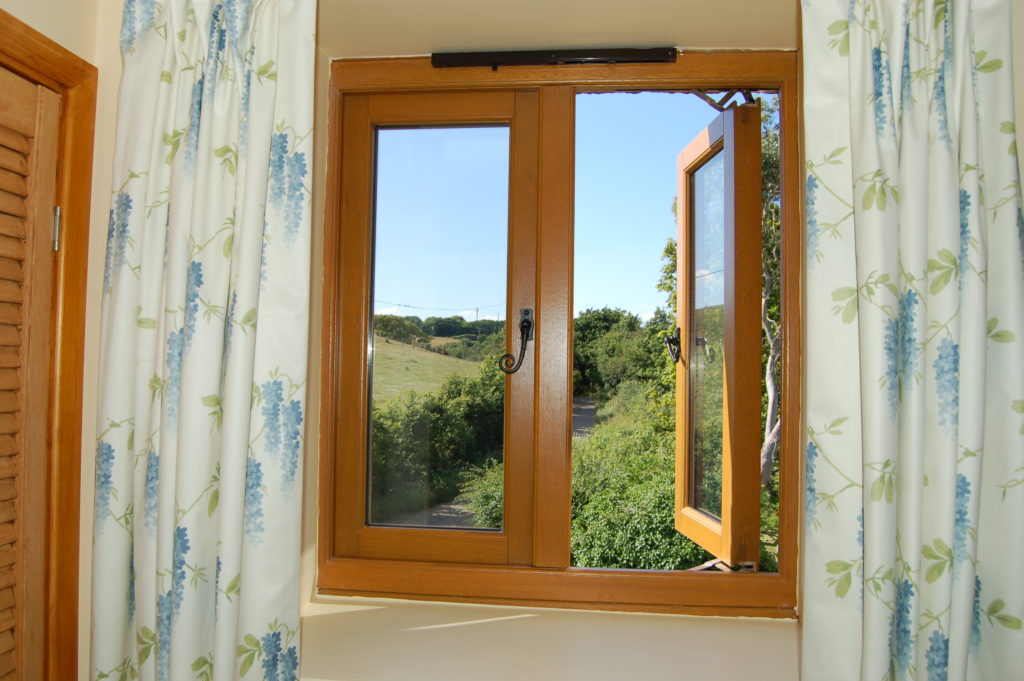 Reasons to Replace Wooden Windows
So, why should you replace wooden windows? A crucial way to know when could be to check the windows regularly. As wooden windows can be so fragile, doing maintenance is an opportunity to have a look at your windows. If you notice any sign of damage, like chips or cracks in the frame, then it could already be time to replace them.
That's because, while fixing them in the short term with timber filler is cheaper, you could still end up losing a lot of your home's energy. If the gaps re-emerge, you'll either have to repeat the process or send them for full repairs too. That can be costly, but it'll also keep you caught in a vicious cycle of repair prices, meaning you spend thousands only to keep underperforming windows.
There are other reasons to replace wooden windows as well. For example, if your windows are prone to condensation, it could be a sign that they're letting more cold air into your home than they should. Not only that, but you might be tired of maintaining them. Older timber windows needs regular repainting and revarnishing which can take up a lot of your time.
With brand-new windows, you won't have to worry about damage developing over time. You'll get a design with double glazing, which is far more resilient than a single pane of glass, as well as robust uPVC and aluminium frames. Your new window, then, could perform for up to 50 years without regular maintenance.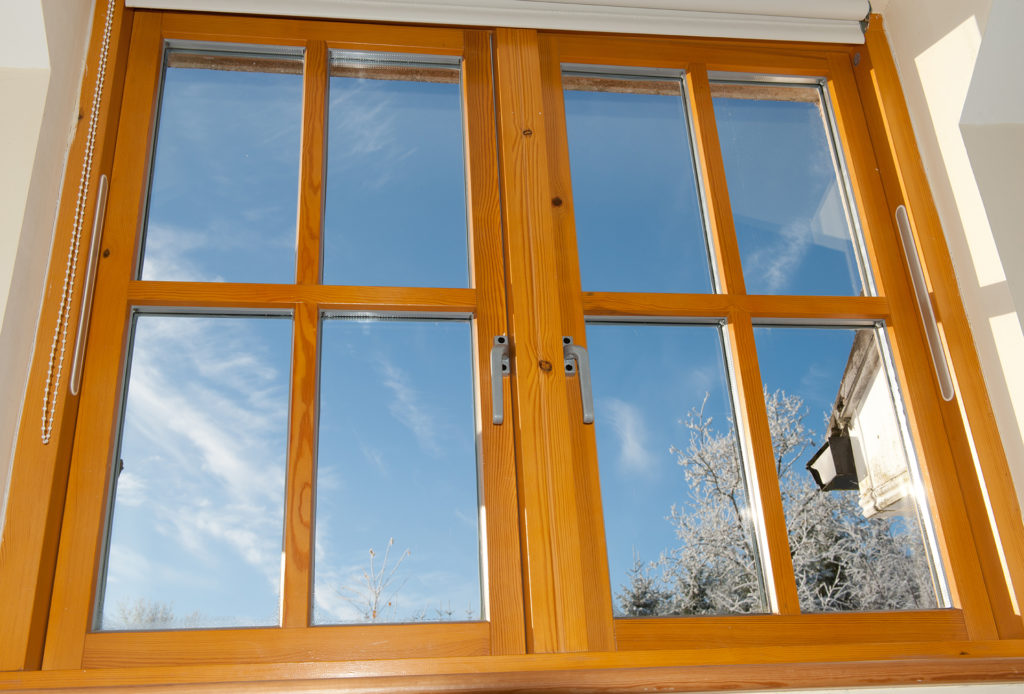 When Should I Replace Wooden Windows?
The right time to replace wooden windows could be sooner than you think. That's because, if you wait for a significant problem to emerge, you could leave your home out in the cold. If a chip or crack develops in the frame or glass, then the whole window could fail, meaning cold air can rush into your home and make it incredibly uncomfortable.
Because of this, it's important to work out what problems could happen, so you don't have to deal with them in the long run. Also, if you feel cold inside your home even when the windows are working, it could be time to replace them. You could be losing up to 10% of your home's energy through underperforming windows, meaning a change could save a lot of money.
By replacing your wooden windows, you could get back in control of your home's performance. Not only that, but you can secure your home for years to come. If you spot any weaknesses in your windows, including worn locks and hinges that are creaking, then your home could be more vulnerable to burglary.
A skilled intruder can notice issues with windows and target them. Because of this, it's crucial to make sure your windows can withstand these threats. With new designs, you can get windows with highly robust frames and innovative security hardware, such as multi-point locking systems, to keep you safe. As a result, it can never be too early to replace older wooden windows.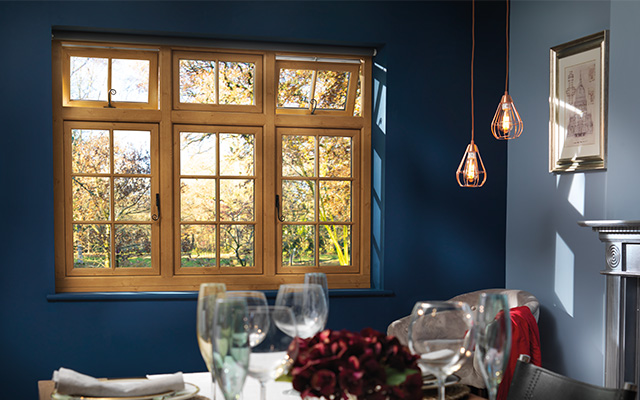 The Best Ways to Replace Wooden Windows
When you replace wooden windows, you can open your living space to a world of opportunities. That's because, at Panoramic, we offer a broad range of windows with unique designs for your home. You won't only be able to get a more durable design, but one that's more functional too. Our tilt and turn windows open in multiple ways, while our sliding sash models open vertically for an elegant addition.
Not only that, but you can fully customise your new window to suit you. Because of this, you won't have to settle for an off-the-shelf design. You can choose the precise size and shape, as well as the glazing, frames and colours the windows come in. No matter your selections, you'll get a made-to-measure fit from Panoramic's installation team!
Also, you don't have to sacrifice your home's style with new windows. At Panoramic, we offer all of our windows with authentic woodgrain finishes. Because of this, you can match up your new designs to the look of your old ones, preserving your home's style. All you'll do is cut out the drawbacks and improve the comfort of your living space.
And, if you want to keep your old windows, you don't have to leave them to bear the brunt of the British weather. We offer secondary glazing at Panoramic, meaning you can get a new window that protects your old window from damage. That way, when you work with Panoramic, you can replace wooden windows with an ideal design for your home.
Replace Wooden Windows with Panoramic
If you'd like to replace your wooden windows, use our online quoting engine today. This interactive tool lets you pick your new windows and customise them, meaning you get a personalised price for a unique design in minutes.
Alternatively, for any advice and information, our friendly team is happy to help. Get in touch via our online contact form or call us on 01179 560 321 today to ask us anything!
Categories: Updates
Tags: replace wooden windows, when to replace wooden windows, Windows, wooden windows