Why Should You Invest in Double Glazing for Your Windows?
At Panoramic, we offer plenty of different window styles for your home. But they can be enhanced fully with advanced double glazing, which will help massively in giving your home protection. But why else should you consider double glazed windows for your home? Read on to find out more.
A window with extra double glazing will help you and your family stay warmer for longer. This is because double glazing is a very thermally efficient material, keeping your home insulated throughout the year. Not only that but pockets of cold air will also be left outside, which will make your home even warmer. You can benefit from this feature, especially in the cold winter months, when the energy bills constantly rise.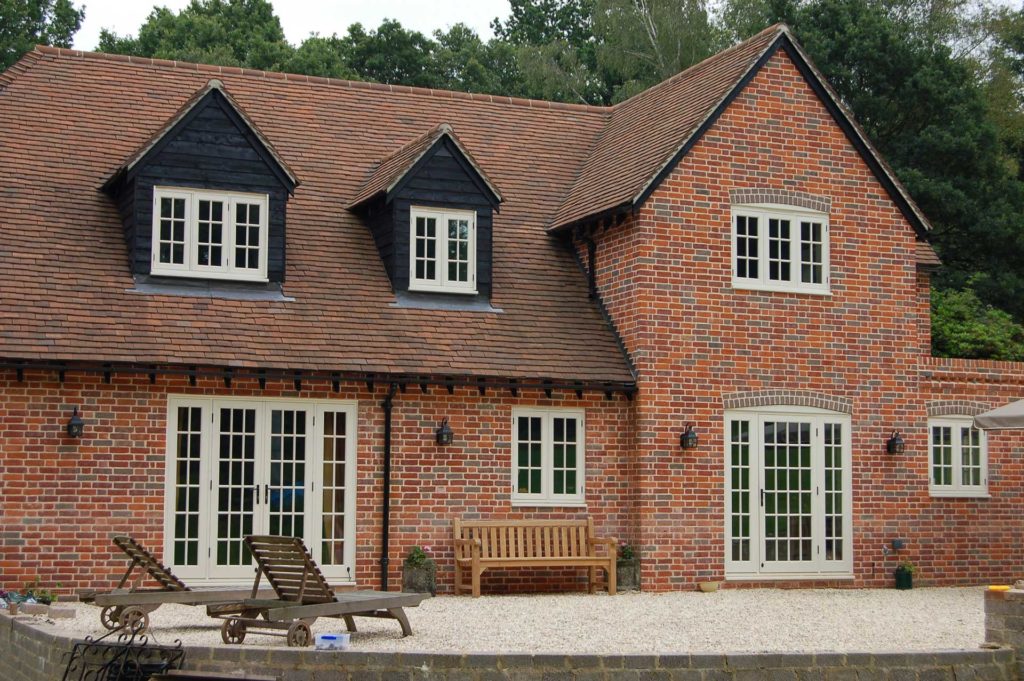 When you invest in double glazing, you can also benefit from saving money in other ways. For example, you can save on your energy bills because you don't have to use much energy to heat up or cool up a room. This will result in less energy and money saved in the long run, while if you add more layers, you won't need to spend as much. This also translates into the warmer summer months because you don't have to worry about air conditioning. This is because when the windows are open, you will experience a lot of fresh air, which will save you money on your electricity bills. By doing this, you can spend money on the most important things to you.
A double glazed window will also be more secure and weatherproof. It will withstand anything that the weather can throw at them. This is because its robust design can resist windy conditions and make your home quieter, thanks to the extra pane of glass. It is a good sound insulator, so you can do so in relative peace when you relax in your living space. This is also beneficial if you live in an area close to a loud neighbourhood or even an airport, then the double glazed windows will quieten them down. Not only that, but if you want to do something like listening to music loudly, then with a double glazed window, you can do this without having to worry about what the neighbours are thinking. Ultimately, this can lead to a more relaxing experience.

Your home will also look beautiful when you choose double glazing over single glazing. The aesthetics will help it look more contemporary and modern, giving your kerb appeal a more attractive feel. In turn, this will increase your home's value and sales potential because its contemporary look will bowl over potential buyers. It will also look cleaner because it will minimise condensation and mould too, so you won't experience any long term health issues. When the weather gets rainy, condensation tends to build up on the windows. However, double glazing is very easy to clean. All you must do is wipe the window with a damp cloth, and it will look as good as new. If you do this once every few weeks, your windows will last you for many years to come.
A double glazed window will also be useful because it will help the environment in the process. This is because when you replace your windows with modern double glazing, you can save plenty of money on your energy bills, reducing how much you spend on heating. Intruders will also find it impossible to break through your windows because they are fastened very tightly, so tools such as crowbars will not be able to force the windows open. Not only that, but the tightly sealed windows will also resist hard knocks, so you and your family can be well protected in the long run.
When installing double glazing for your windows, you can also save money on repair bills. The panels are both airtight and watertight, so you won't experience pockets of water or cold air seeping in. As a result, you will experience a warmer and cosy home in the winter and summer.
As you can see, these are just some reasons why you should consider double glazing for your windows. They let in plenty of natural light and keep your home warmer in the process. If you get stuck, talk to Panoramic for more information.
You can create your double glazing product using our online design tool. Customise every bit of your double glazed product, and we'll get back to you with a bespoke price. Alternatively, you can call us on 01179 560 321 or fill in our online contact form, and our friendly team will be on hand to help you.
Categories: Updates