Patio Doors
Stylish, Strong and Energy Efficient Patio Doors
There are absolutely no compromises with the 'Ultimate' patio door range. Stylish, strong and energy efficient, it is the first door to be granted Secured By Design status - the Police's highest security accolade.
Selecting the right patio door for your Bristol home is integral to creating a space in your property that will benefit from excellent functionality as well as beautiful aesthetics. You will want a design that can blend seamlessly into your existing building without looking out of place which is where we can help.
Our patio door range means that you won't have to compromise between visually pleasing patio doors and superior strength. Our patio doors tick both of those boxes with ease. We only use the very best premium grade materials that can perform superbly all year round.
Make Your Bristol Home More Energy Efficient
Simply by adding patio doors to your home you will find your heating bills reduce drastically. This is because our patio doors are created with a tight seal that prevents heat escaping and creates a warm and comfortable environment in your home. With your reliance on the central heating decreasing, so will your carbon footprint which is brilliant for contributing to a greener environment.
Focusing on High Security Locking Systems
Our patio doors include the highest security available with a six point lock with pincer action hooks, Yale anti-bumping cylinder and a set of interlocking protectors and spring bolts that combine to make the most secure patio door available on the market.
The "Ultimate" patio doors are glazed as standard with laminated glass for Ultimate security. In addition Panoramic can offer you a number of optional energy efficient upgrades tailored to suit your house and its environment. Panoramic Patio Doors offer a Secured by Design option.
Not only are you safe from potential break-in attempts but you are also safe from extreme weather conditions. Our patio doors are created to be able to withstand adverse weather and you will find that your home won't suffer with water ingress, draughts or condensation. You can be confident that your Bristol home will be protected from mould and damp.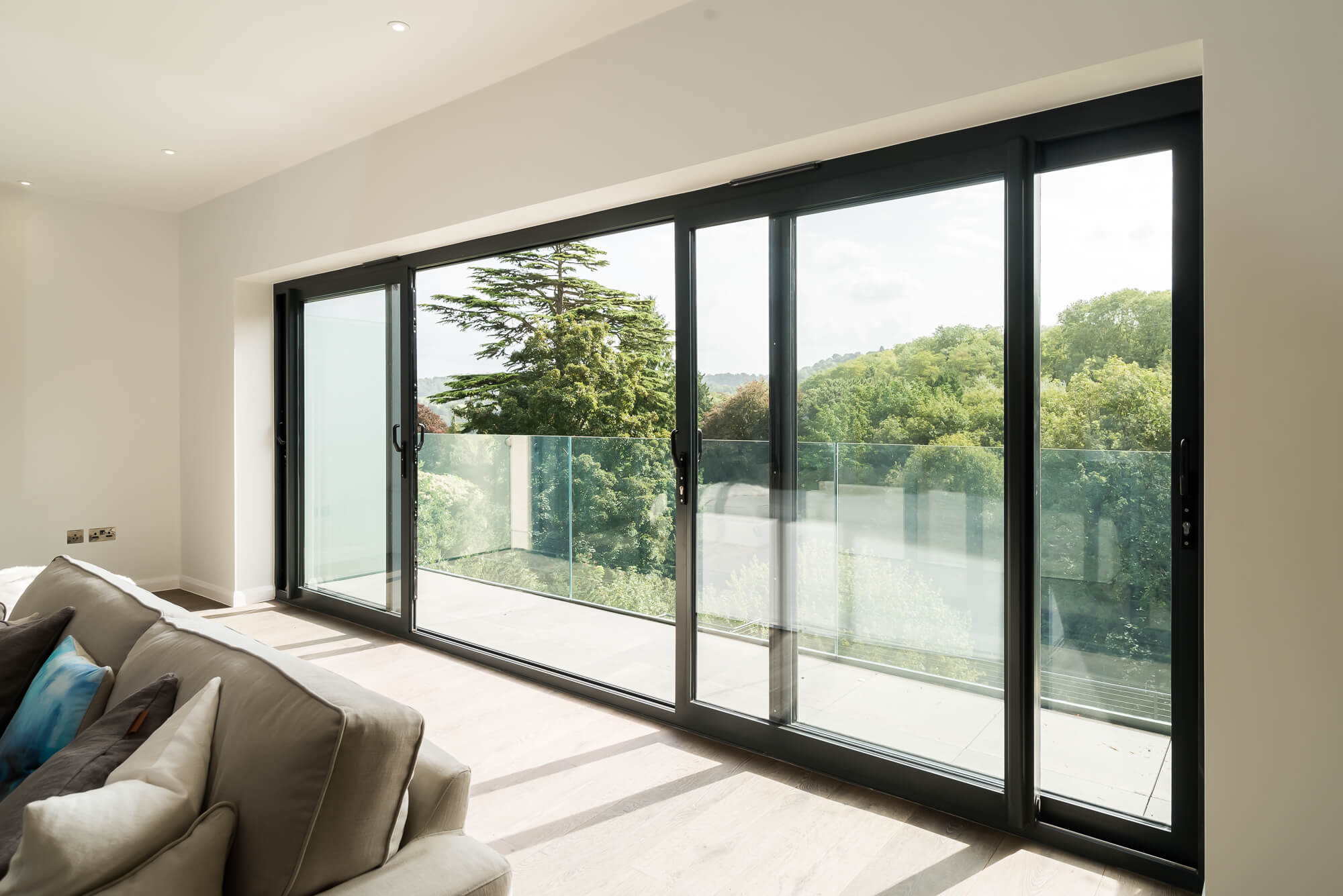 Patio Door key features include:
An exclusive six-point pincer action lock
Patented interlock protectors
A unique security handle
Yale anti-bump cylinder
Elevate Your Home and Open up Your Space
Patio doors are a low cost and long term solution for your Bristol home. They are a popular home improvement product that have a practical design and complement any property type. There are a lot of home elements where you are forced to choose between function and style however with our patio doors this won't be the case.
The natural sunlight that your patio doors will allow into your home will do wonders for your interior. Adding a warm and soft glow to the atmosphere of your home it will give everything a shine which immediately makes a room more desirable to spend time in.
The "Ultimate" patio doors offer an aluminium low threshold option on its sliding patio doors. Featuring a ramp on either side of the patio door, it's an innovation that enables easy access for wheelchair users.
Available in a choice of two colours - silver or gold
Anti-slip ridges to increase grip in wet weather
limline design to ensure ease of access
Utilising the Space Your Property Has
Most doors swing inward meaning that they require an amount of space for clearance and this is especially difficult in smaller properties. Patio doors solve this issue easily, as they slide from left to right without taking up any space at all.
Your patio doors will allow you ease of access between the inside and outside of your home, and because the glass panels slide effortlessly you can move about freely. They will noiselessly glide each time that you operate them providing a level of satisfaction you can't beat.
Patio doors are a cost-effective investment that adds an appealing, energy efficient, safe and durable option to your Bristol home.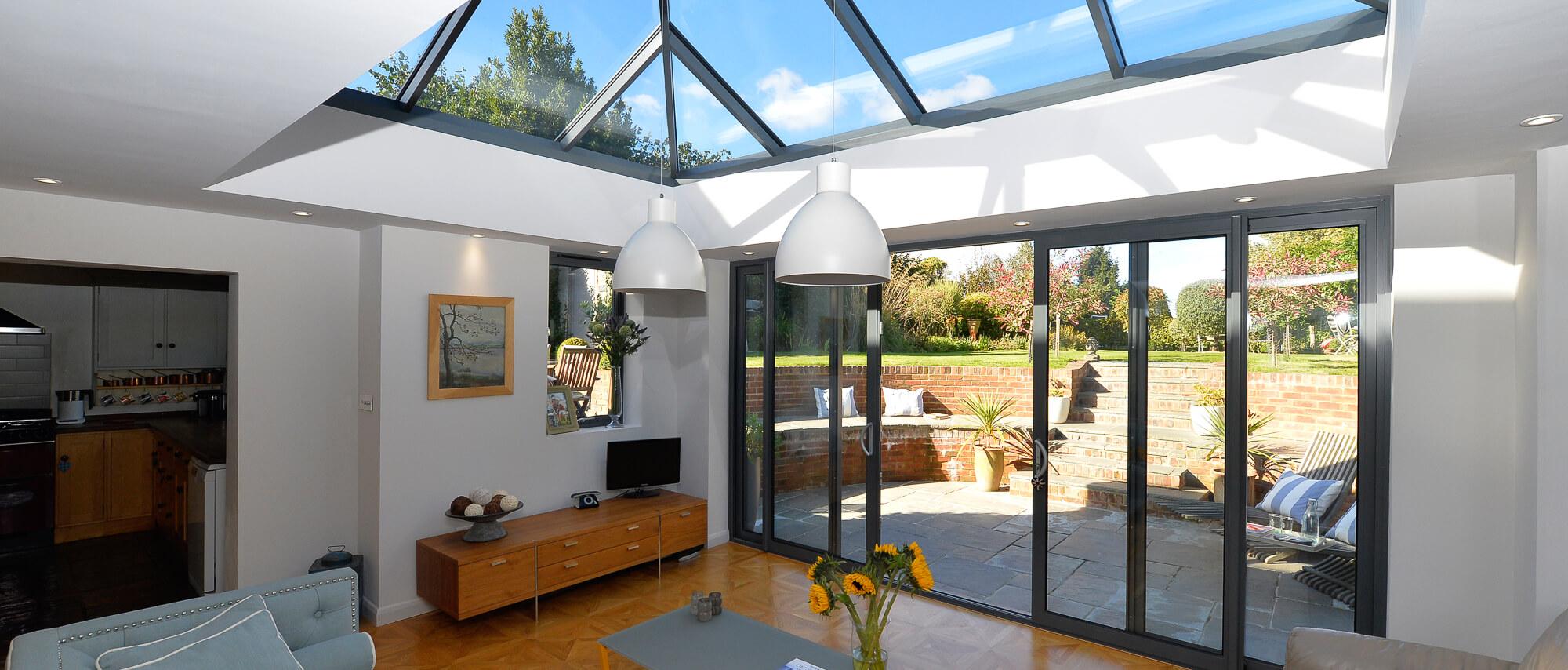 We Work With Industry Leaders
Smart Systems Patio Doors
Our patio doors from Smart Systems return superb thermal performance, thanks to the inclusion of a polyamide thermal break. A stunning choice of colours will be available when you choose this design, which has also met the standards of the following British Kitemark system – KM 530838 & PAS 24:2012.
Reynaers Patio Doors
Enjoy patio doors with less glass and better views when you choose one of our patio doors from Reynaers. This innovative double glazed door system features anti-lift technology, which works in line with other features to deliver outstanding levels of security, while also improving thermal performance and dampening ambient noise.
We Work with Suppliers of UPVC, Too
By working with market-leading industry names, we can deliver patio doors that:
Come in a stunning range of colours
Meet PAS 24: 2016 criteria in full
Abide with Part Q specifications
Come with a 10-year warranty
Patio Doors Prices, Bristol
We have many years of experience when it comes to providing Bristol homes with patio door solutions. We can talk you through the range and discuss any requirements that you have. If you have any questions or queries about any of the products in our range, simply let us know and we can discuss your specifications. We have patio doors that can cater to your individual tastes as well as complement your property type.
You can call us on 0800 373737 to obtain an accurate and guideline quote or use our patio door cost calculator to generate a price. We cover Bristol and the surrounding areas and can book a home visit if you require one so that we can advise on the best solution for you. This way you can be confident that you will get the patio door solution that best suits your needs.