Secondary Glazing
If you are restricted by regulations on Listed buildings or Conservation Areas SECONDARY GLAZING might be the right option for you. It is suitable for all types of premises including Grade One and Two Listed Buildings and Conservation Areas.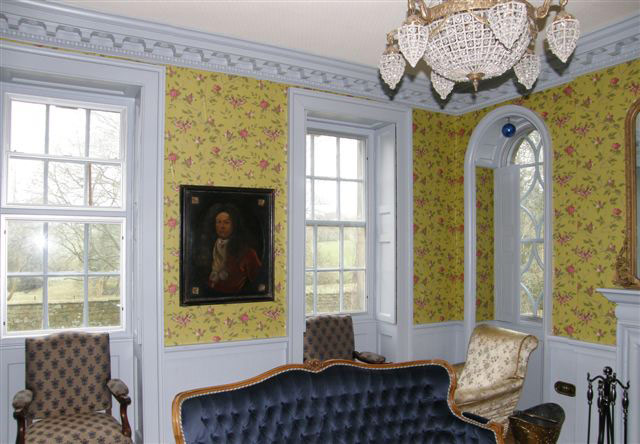 We carefully design each installation to use appropriate Secondary Glazing Windows that match the style & design of the primary window - making sure that the Secondary Panel & Frame Sections line up with primary window mullions & transoms.
Fixings are hidden & finishing trims are scribed-in to the surrounds to ensure a perfect finish.
Once they are fitted you can forget about them & get on with your life, enjoying the same uninterrupted views from your windows whilst enjoying the benefits of a warmer, more comfortable, secure, quieter home - with reduced heating bills as an extra bonus!
What is Secondary Glazing?
Secondary Glazing can be fitted to most Windows & Doors.
It is usually Single Glazed with the glass panes secured by compression gaskets into extruded aluminium framing sections.
These are then mounted using hinges, rollers, glides or spiral balances into an extruded aluminium outer frame, which allows the individual glass panes or panels to slide horizontally or vertically, hinge open or slide. This allows access to the existing primary window for ventilation.
The exceptions to this would be Lift-Out Units & Fixed units, which are either lifted in & out or are permanently fixed!
The Secondary Glazing units are then fitted inside the existing primary windows & doors.
Benefits of Secondary Glazing
Sound Reduction Demonstration
Panoramic Windows in Bristol specialise in the supply & installation of Internal Secondary Glazing for Noise and Thermal Insulation. We can install Secondary Glazing into flats, houses and most properties throughout the Bristol, Bath and South West areas, wherever there is a need for Noise and/or Thermal Insulation, especially where the character of the property makes more modern replacement type windows inappropriate or, in the case of listed or conservation area properties, where they are not allowed.
When the major consideration is to reduce noise, Secondary Glazing will always be much more effective than replacing the existing windows.
An additional benefit of Secondary Double Glazing is that it provides increased security.
The Secondary Glazing System
Our range of Secondary Glazing comprises a slim aluminium outer frame joined to a seasoned hardwood surround, usually all finished in white, which allows for a neat, unobtrusive installation.
A range of sub-frames and scribing trims are used to assist face fixing, reveal fixing and the coupling of units. This allows for a sympathetic installation to all types of properties and all types of windows.
The Secondary Glazing Range
Panoramic Windows in Bristol provide a comprehensive range of secondary glazing styles to suit just about every application, including Horizontal Sliders, Hinged Units, Fixed and Lift-Out Units, Vertical Sliders, Balanced Vertical Sliders and Tilt-in Balanced Vertical Sliders. We can supply frames in white, silver or brown as standard and can accommodate any RAL colour upon request to suit individual requirements. We can also provide a wide range of glass types such as clear, patterned, toughened, laminated and acoustic.
How does the Secondary Glazing look?
Because of the inherent strength of aluminium, the panels and frames are a lot smaller than timber or upvc sections. Our standard finish is powder coated white in a high gloss finish.
Our Secondary Glazing windows are virtually invisible - they are designed to be discreet and unobtrusive.
Secondary Glazing Insulation Efficiency
Our range of secondary glazing is renowned for its thermal efficiency. Varying degrees of improved thermal insulation can be achieved by using such glasses as Pilkington K and Low E.
Secondary Glazing Noise Reduction
The tests were carried out by Chiltern Dynamics in October & November 2012 under laboratory conditions in accordance with BS EN ISO 1014-2 'Laboratory measurement of airborne sound insulation of Building Elements'.
Quality Secondary Glazing installation throughout Bristol, Bath and surrounding areas
Remember, Panoramic Windows in Bristol has been installing quality Secondary Glazing for many years in the Bristol, Bath, Somerset, Gloucestershire and Wiltshire areas and has been awarded the Kitemark for window installation.