Skyroom
With its sleek contemporary appearance, superior thermal performance and exceptional strength, the Skyroom offers the light of a conservatory with the look of an Orangery.
Designed to exceptionally high standards, the Skyroom combines slimline technology with visible elegance, outstanding strength and industry leading thermal performance. This combination of clever engineering and contemporary aesthetics makes Skyroom one of the finest looking products on the market today.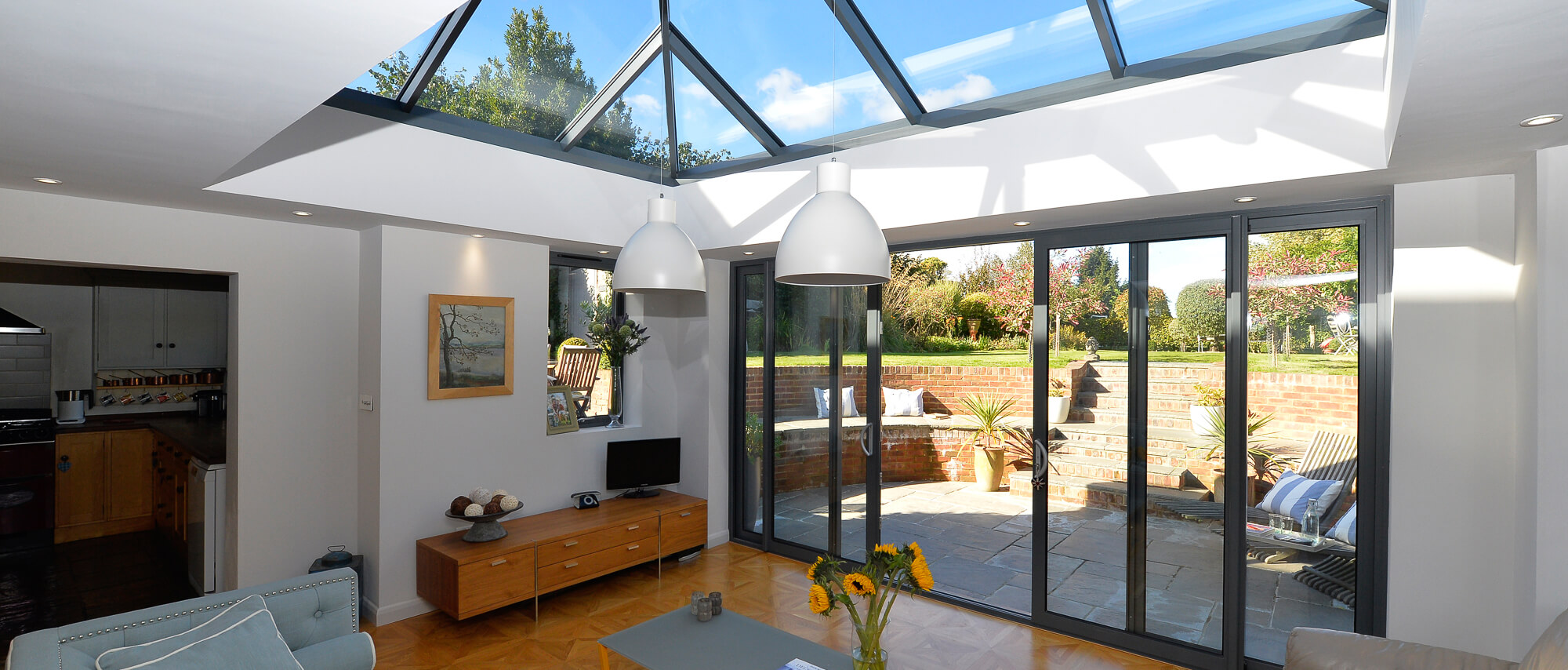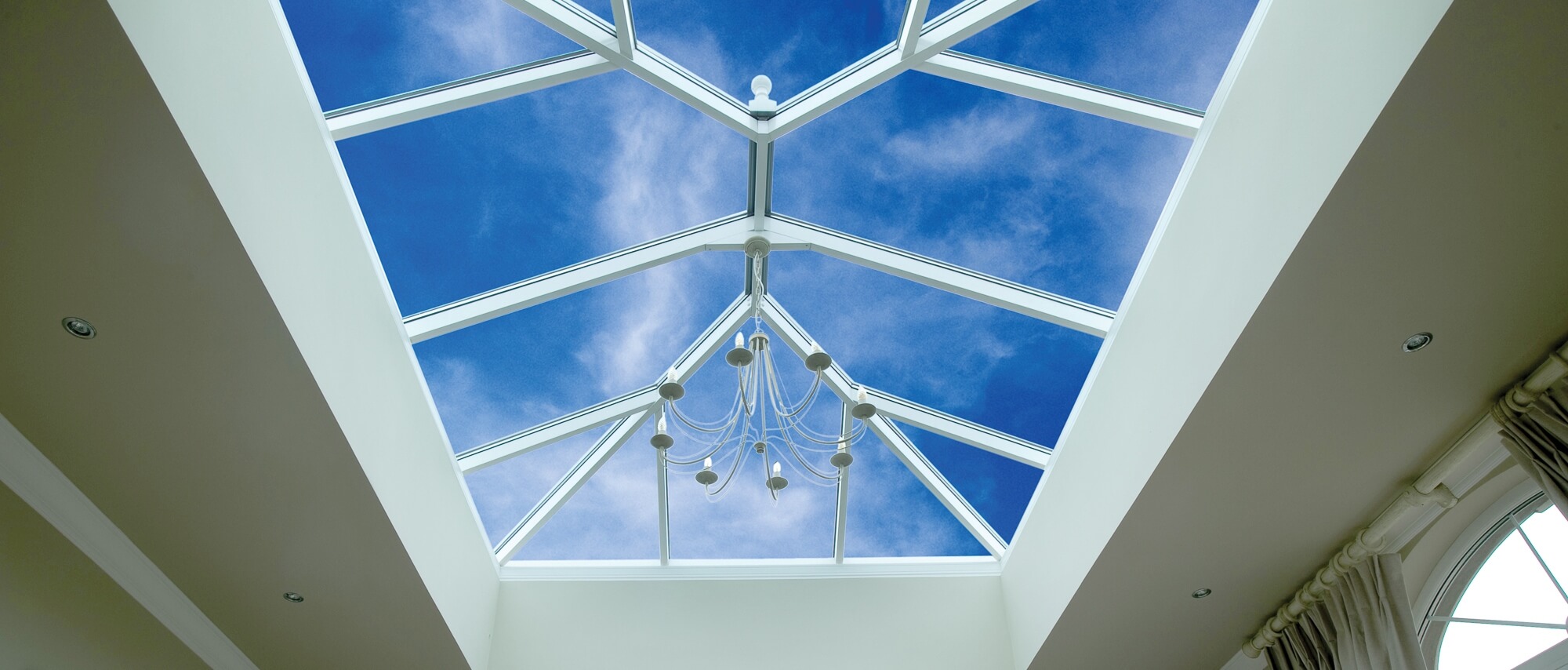 The Skyroom Luxurious Interior
The Skyroom boasts the signature credentials of an Atlas roof - subtle roof frame with large expanses of glass. Its unique design combines the clean sharp lines of the Atlas conservatory with the features of the classic orangery. The super slim 40mm internal ridge and rafter sectionscreate a sleek look, whilst maximising the use of light
and space within your home.
The Skyroom Intelligent Detailing
The key external feature of any orangery is the external cornice (top fascia). The architecturally engineered 300mm high external fascia is a statement of luxury and elegance, giving a ful orangery appearance.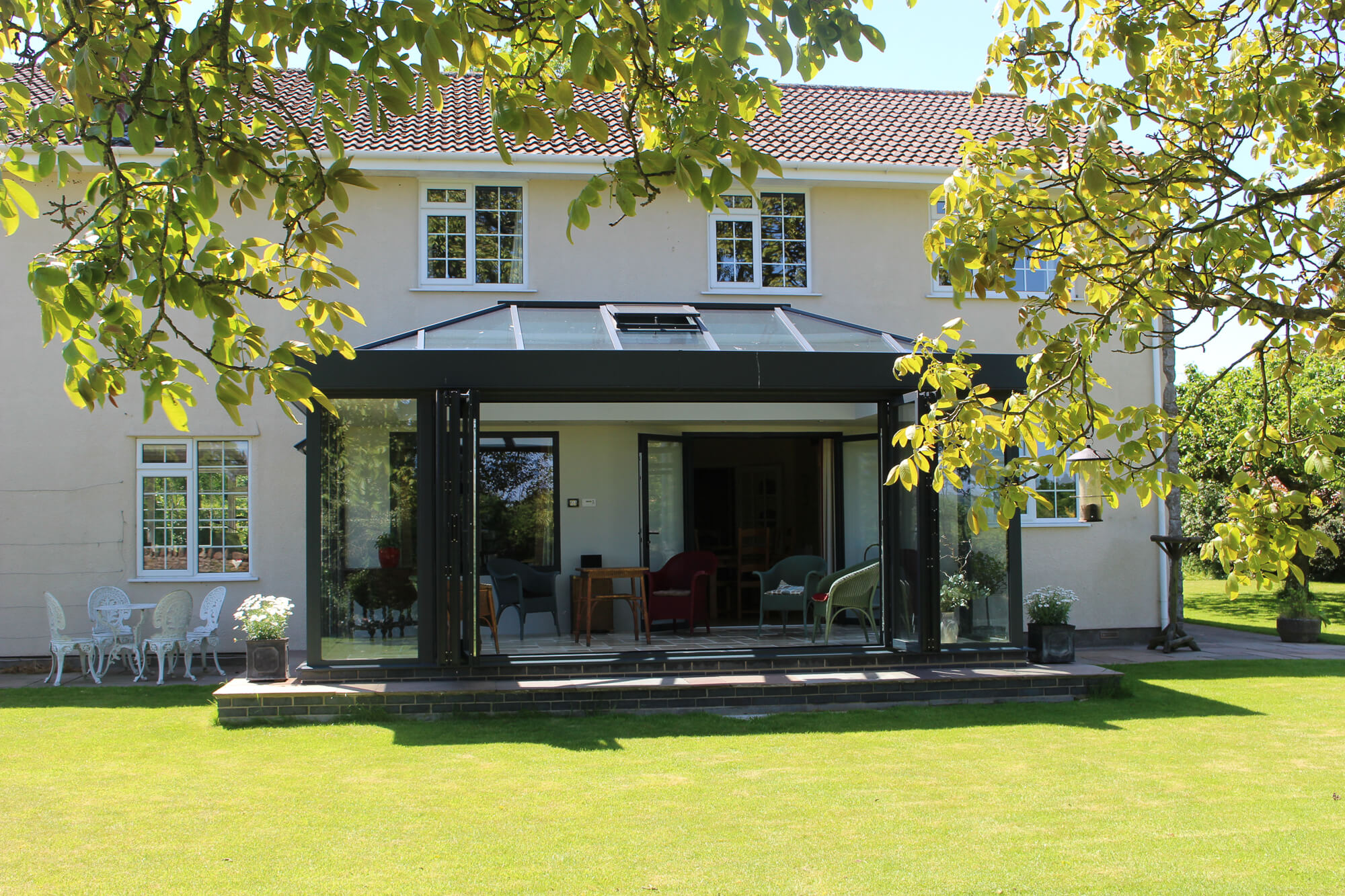 Admire your SKYROOM from above
The experienced engineers at Atlas have added a black film to the low level roof glass to conceal the inside of the internal pelmet, when viewed from above or an upstairs window. The purpose designed glazing film is on the inside face of the glass and is tastefully obscured from view at eye level by the external fascia cornice.
Come and view a Skyroom at the Panoramic Bristol Showroom
Why not visit the Panoramic Showroom in Bristol to view the beautiful Skyroom at your leisure?
We have also been awarded the "Installation of the Month" for a Skyroom that we installed in North Somerset earlier this year, which you can read about in our Award Winning Stunning Skyroom article.