Sunrooms
Beautiful and Elegant Sunrooms, Orangeries, Skyrooms and Conservatories for your home
Enhance and expand your home with this additional living space...
If you are considering a conservatory, skyroom, orangery or sun room then contact Panoramic Windows in Bristol today; we are very experienced in designing and installing these stunning living areas and also provide a 10-year guarantee on our work, giving you complete peace of mind.
Panoramic Windows Has the Perfect Living Area to Complement Your Home
Our design and build process will bring your ideas and wishes together for your new enhanced living space, making this the perfect addition to your home.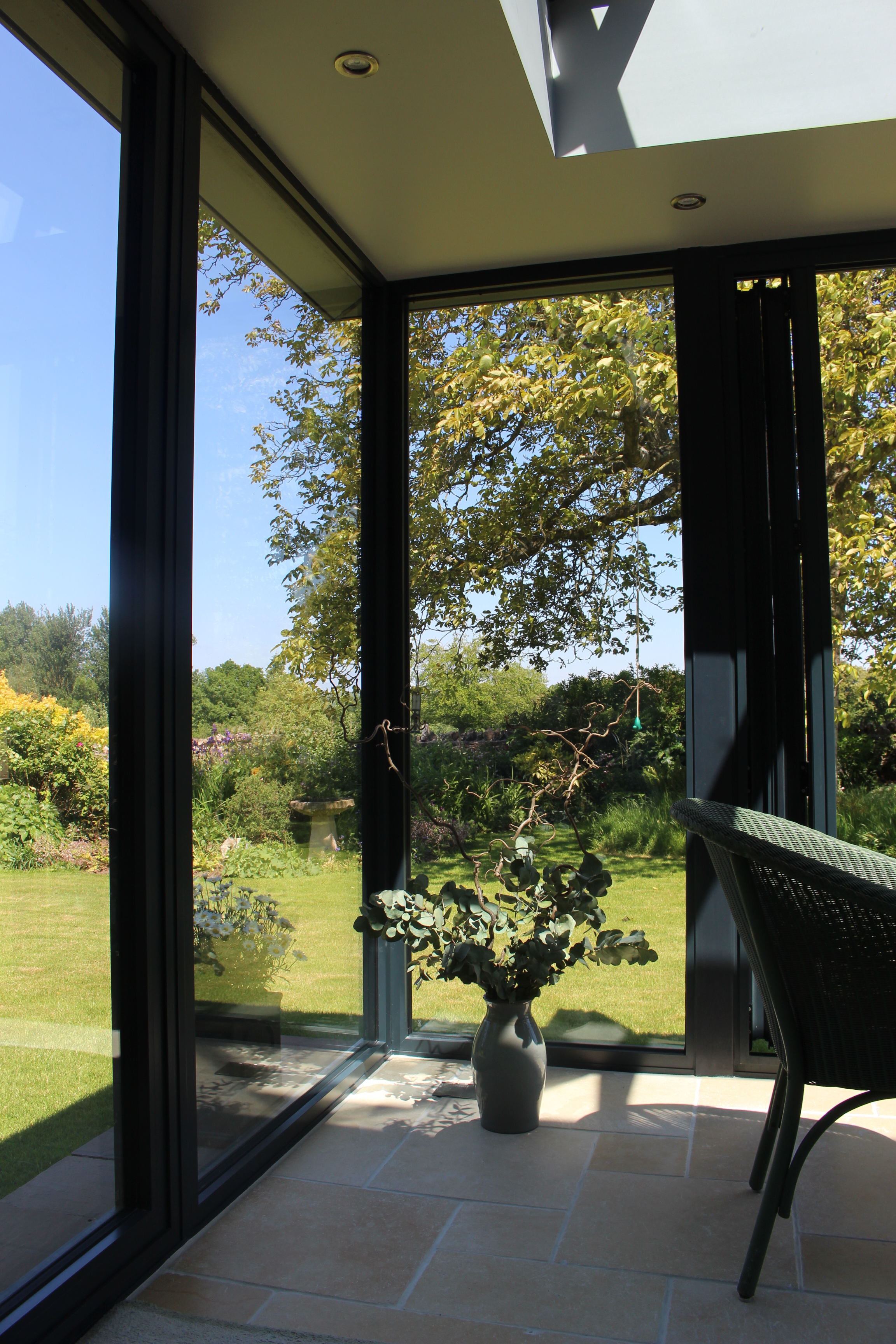 Come and visit us in our Bristol Showroom and have a look at the superb range that Panoramic Windows can offer you or alternatively we can come to you.
Beautiful Design and Quality Installation for your Sunroom, Skyroom, Orangery or Conservatory
Panoramic Windows in Bristol has been designing and installing conservatories, skyrooms, orangeries and sunrooms throughout Bristol and Bath for over 40 years.
From traditional conservatories, to stunning sunrooms, to high end orangeries you can be sure you'll never regret choosing Panoramic Windows, but don't just take our word for it....
We have just been awarded Installation of the Month for the beautiful Skyroom recently installed in North Somerset and you can read the full article Stunning Skyroom installation in our case studies section.
Please also view the testimonials to see what some of our happy customers have to say about us.
Enhance Your Home with a Beautiful Sunroom
At Panoramic Windows, we are experienced in helping our customers choose the right sunroom, conservatory, orangery or skyroom. We'll take care of the entire installation process – no matter what the size your project is.
A sunroom is as an orangery, whereby our standard roof system has been modified. The gutter is replaced with a frontend feature gutter, creating an overhanging external soffit to conceal the ends of the glazing and roof bars.
Internally, purpose-made brackets pull the internal eaves cladding into the room – creating an internal soffit similar to that found on a traditional orangery. It allows the inclusion of downlighters and a speaker system.
A sunroom is a beautiful way of creating an extra room for your home and can be designed to incorporate stone or brick piers, with external stone cills. Bi-fold doors and
Affordable Luxury – Let the Light Flood Through
Convert your existing conservatory into a stylish new sunroom
Panoramic can transform your existing conservatory into a beautiful sunroom. Contact us for further information if you're looking for a professional installer in Bristol, Bath or the surrounding areas. Our sunroom prices start from £15,000.00.
Come and see for yourself - you can view our extensive range of products in our Bristol showroom. Contact us to book an appointment, or, if you're in the areas, stop by and talk to a member of our team.
additional glazing can be added to create a contemporary design.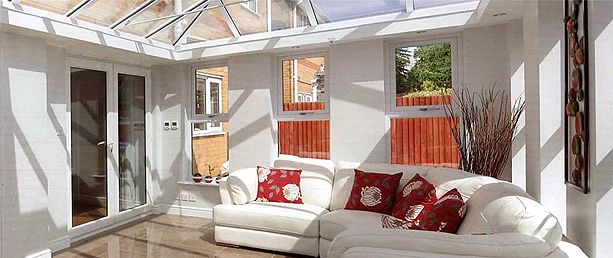 Affordable Luxury – let the light flood through…..
For your beautiful sunroom, contact us today on 01179 560321
The Benefits of Extending Your Home
However you decide to extend your home in Bristol or Bath, you'll be able to enjoy the same range of benefits.
Additional Space
Your newly-created space will function as a new room. Convert your sunroom, conservatory or orangery into a dining area, living room or playroom – the choice is yours. Instead of moving – which can be a costly and time-consuming exercise – you'll be able to stay in your home in Bristol or Bath and add market-appeal to it at the same time. Improved Security
A sunroom, orangery or conservatory works as an additional barrier that sits between your home and garden, making it harder for potential intruders to gain access. The market-leading doors, windows and roof systems we provide will further prevent break-ins, making your property in Bristol or Bath much more secure.
A Choice of Styles
Choose from our stunning range of sunrooms, orangeries and conservatories to find a design that will tie-in with the themes and schemes of your home in Bristol or Bath.
We can design and install a modern-looking conservatory that features bi-fold doors, or an orangery-styled room that uses stone pillars to convey a traditional design.
Sunroom Prices – Bristol, Bath and the Surrounding Areas
Find out about our beautiful range of extension options by calling us today on 01179 560321 or emailing our team with your question.
You can look at our products by visiting our showroom in Bristol. Use our booking form to make an appointment.
Why not get a sunroom quote using our design tool? It only takes a couple of minutes to enter your details.