Testimonials
Mr & Mrs Baker from Nailsea
"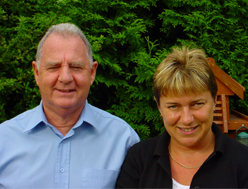 I would like to thank you for the service that you have given me over many years, this being the second house that you have completed for me. I have always been 100% satisfied with both my dealings with you and the quality of the windows and installation process, also the friendliness of the staff on the end of the phone. Visitors to our house have also complimented us on the conservatory that you fitted two years ago. Should I move again I would have no hesitation in contacting you, I would also have no hesitation in recommending you with full confidence to any person thinking of, either a conservatory or windows installation, or indeed any product that you offer. I would also recommend that on comparison of price they compare the quality of your windows against other manufacturers. I would like to thank you once again for your services and also your fitter who was a credit to your company."
Mr & Mrs Hodges from Almondsbury
"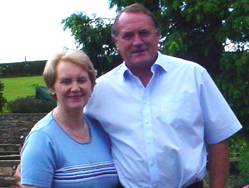 We first used Panoramic to install a full set of windows to our house about 25 years ago. Although these windows were still giving good service and there was nothing wrong with them, we decided to change them for wood grained windows with leaded glass. We felt these would suit the house better and enhance the appearance. Knowing Panoramic to be a well established local company with an excellent reputation, we felt they were the natural choice to carry out the window installation. In fact, we didn't even think of going anywhere else. We are so delighted with our new windows that we have now ordered a conservatory from Panoramic."
Mr & Mrs Jackson from Shipham
"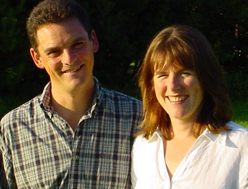 Panoramic were recommended to us and we were impressed by their product specification and their approach to the work. We have been very pleased with the resulting installation and we would be happy to recommend Panoramic to other prospective customers."
Mr & Mrs Hawes from Bath
"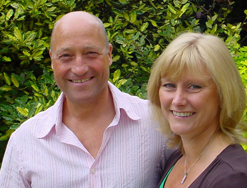 As a senior salesman for a top ten Financial Company, I don't suffer pushy or inept sales people gladly. So I was pleased to discover that, unlike other window companies, Panoramic didn't employ aggressive sales techniques. Indeed, in my experience your company has always been very professional and efficient throughout the whole buying and installation process. Proof of this can be found in the fact that we have not only replaced all our windows with your company, but previously we also added a conservatory. Thanks to your whole team for a job well done"
Mr & Mrs Hooper from Chippenham
"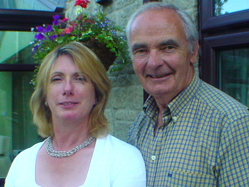 As my wife and I both work and I spend a lot of time travelling worldwide to negotiate aviation contracts, we were looking for a reliable local firm which would give us what we want and who we could trust to 'get on with the job'. We wanted a selection of quotes to choose from and I found Panoramic via the web. Unlike some of the really unpleasant and aggressive sales techniques we encountered from other companies, Panoramic were informative, polite and professional. We replaced all our windows with Panoramic, also adding a beautiful conservatory. We've been really impressed with the sheer product quality and the careful workmanship of the Panoramic installers."
Mr & Mrs Bardsley from Knowle
"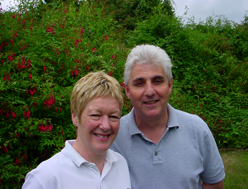 With my wife and I both being busy Physiotherapists, we were looking for a straightforward, no hassle service, and we found it with Panoramic. The whole process from start to finish was (no pun intended) - painless. We are really delighted with the quality of the conservatory which you installed for us and it brings us great pleasure. We have been delighted to recommend Panoramic to a number of our friends"
Mr & Mrs Matthews from Brislington
"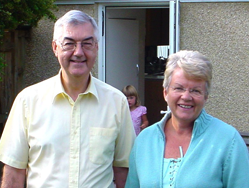 As you know Panoramic and the Matthews go back quite sometime. Over the years, you have completed a number of installations for us in different houses and most recently you have completed projects for both our daughters. We've always been delighted with Panoramic's service and excellent value, which is why we keep coming back for more! The recent job you did for us, fitting a new composite front door, has been as excellent as ever. It's refreshing in this day and age to find a company with good old fashioned values like quality and service. Keep up the good work!"
A member of the clergy from the Bristol Diocese
"I would like to take this opportunity to comment very favourably about our new secondary glazing units and the way the process has been handled by Panoramic. The effect was instant, no longer do the blinds in the bedroom and kitchen sway in the breeze and we've had to turn down the heating! All three members of staff from Panoramic have been great: particularly the guy who came to fit them on Monday who was with us at the time he said he'd be here (not as common an occurrence as you might expect!) and fitted the units with care and precision (they really do look fab), and had come and gone well within the time he said it would take."
Mr R Davies, Patchway, Bristol
"I write to thank you very much for the service and support I received from the Panoramic team today. I have had several installations undertaken by Panoramic , always to a very high standard. Today however proved your true commitment to customer service. At a little before 09.00 hrs I rang the office to advise that a back door installed some 2 years ago had developed a problem which prevented me being able to lock it, hence making the house insecure. Before 10.00 hrs there was a Panoramic engineer on my door step . Before 11.00 hrs the difficulty was corrected and all is now working perfectly. Yes I may have been lucky that there was an engineer available, but even so, what other window company/installer would consider dispatching someone to offer the level of customer care I experienced. It's when you need a problem solved that you really know the worth of the customer support promise. In this case I can only say you exceeded all expectations. Thank you again."
Peter Gibbons MD Genius Consultancy
"I am writing to tell you how pleased I have been with the service from yourselves. From the initial meeting with John Eickhoff, right through to the installation of our secondary glazing, I have been very impressed. The secondary glazing has practically reduced any external noise and as a consequence our heating bills are lower. Being a grade 2 Listed building it was important that the work was carried out to the highest standard and that is just what Panoramic did. It was completed with little fuss and the Fitters tidied up after themselves. I wouldn't hesitate in recommending Panoramic Ltd."
Malcolm - Bristol
"We had 25 windows and 2 sets of French Doors installed at our home. We are full of praise for Panoramic Windows. The quality of service is excellent and any request to attend to any minor adjustment is carried out quickly and with the minimum of fuss. We would wholeheartedly recommend Panoramic Windows."
Mr & Mrs Oddy - Bristol
"Excellent all round from initial consultation through / design / survey and final fitting Products were of good quality - excellent help with design and recommendations. Fitters superb - explained everything and made sure we were happy at all stages - nothing too much trouble."
Mr Foster Gloucestershire
"We chose Panoramic because they offered the best combination of security, credibility and value for money. The Kitemark was important to us as well. Great, honest sales approach coupled with efficient, friendly fitters who minimised any mess and handled any issues that arose professionally."
Mrs Russell - Bristol
"I was recommended to Panoramic by a friend and I was impressed from the moment I walked in the Showroom and met the polite salesman. There was no pressure to buy and he gave a clear explanation of the products that I wanted. Very good service: the fitter cleaned up after the installation. All the people I have come in to contact with whether in person or on the telephone were excellent with outstanding customer service."
Mr Barry Geen - Clutton
"My cottage style timber casement windows which were partially rotten and very draughty needed replacing. I initially wanted timber windows as a direct replacement but my wife was not keen on the maintenance aspect and the Evolution timber alternative product was reluctantly accepted as a compromise solution. I have to say I have been impressed with the result. It is indistinguishable from a timber window whilst the period furniture complements the windows perfectly. My thanks to Steve Evans for persuading me of the benefits of the Evolution product despite my initial protestations."
Mrs Cotton Cirencester
"The installation of our Evolution windows was carried out to an excellent standard - I am delighted."
Mr & Mrs Pearson
"We both really love our Composite Doors and our house looks a lot better. Also we have added value to our house. Well done and thank you !"
Mr & Mrs Collins Avening Gloucestershire
"We found all company representatives including the fitters, exceptionally polite and friendly. We were impressed with the quality of service generally from Colin the salesman and the contact from the office staff. Everyone did all they could to provide a great service. We have had kitchen fitters, builders, tilers and electricians and your service has been outstanding."
Ms Lateu, Bradford on Avon
"I thought the whole process was made easy. Everyone I spoke to or met was polite and professional. I am delighted with my door and with the company's service. Thank you !"
Mr & Mrs Lindsay, Kingswood, Bristol.
"We were very impressed with the service from start to finish. Very professional company and we wouldn't hesitate to recommend you."