Timber Alternative Windows
Windows with the traditional look of wood and timber but with all the advantages of modern, low maintenance, window technology
Have you ever wondered why uPVC windows don't look more like traditional wooden windows? Surely the uPVC material can be made to look more like timber?
Well the people at Evolution asked the same questions and came up with a passionate yes to both. The results of their work are stunning!
Evolution Timber Alternative Windows
The Evolution timber alternative window range offers all the aesthetics of a wood window and features mechanical joints and the proportions of a joinery constructed product. To complement these features the Evolution Storm wood effect window range offers modern double glazing materials, state-of-the-art technology, improved energy efficiency and greater security features all put together using traditional British design and craftsmanship.
Beautiful, Innovative Wood Effect Windows
The Evolution timber alternative window range looks authentic. It comes in a traditional wood effect finish, performs exceptionally and has the great advantage of being low maintenance.
Combining traditional manufacturing techniques with modern materials the Evolution window range ensures that you have the look of traditional wooden windows with all the practicality and advantages of modern, state-of-the-art window technology.

Traditional timber and wood styling providing a beautiful wood effect
Exceptional energy performance
Slimmest sight lines available
Exquisite design detailing across the whole frame
Discreet trickle-ventilation
Available in a wide range of colours
Are you ready to find out more? Panoramic Windows covers Bristol, Bath and the surrounding areas. Call us on 01179 560321 for details.
More images available on our Houzz page

Evolution Storm Windows
Our top quality storm-proof windows are rebated or lipped onto the window frame and incorporate a double weather seal to protect the installation from rain and water.
The handles have multi-point locking systems with modern stainless-steel friction hinges. Storm-proof windows can be made in any style and using your chosen stain or paint finish.
The completed effect is stunning and will enhance the appearance of your home in Bristol or Bath. Panoramic Windows will help you design and perfect your timber alternative windows.
Evolution Timber Alternative Storm 2
With our Timber Alternative Storm 2 window range it's difficult to tell the difference between Storm 2 and real timber.
Its design inspiration has been taken from classical cottage windows with period detailing, and emulates the look of traditional wood windows but provides a virtually maintenance free window.
This style of window is ideal for those looking for replacement wooden windows or a home that is looking to achieve a traditional timber effect combined with all the modern window technology.
Other benefits of the Timber Alternative Storm 2 Window include:
Window aesthetics heavily inspired by traditional timber effect styling, with deep timber cill and timber-like proportions across the whole window frame
Exceptional energy performance of A+13 and Triple Glazing is also available
Slimmest window available with a greater glazed area to let more light into your home
Exquisite wood detailing across all of the frame
Discreet trickle ventilation via our unique weather bar
The Storm 2 Timber Alternative window is available in a range of standard colours and in over 200 RAL colours, giving you the exact look you desire as well as being excellent for conservation areas
Our Bristol Showroom has an excellent and fully comprehensive range of Timber Alternative windows that you can view. If you live in Bristol, Bath – or the surrounding areas – please come and see us for advice.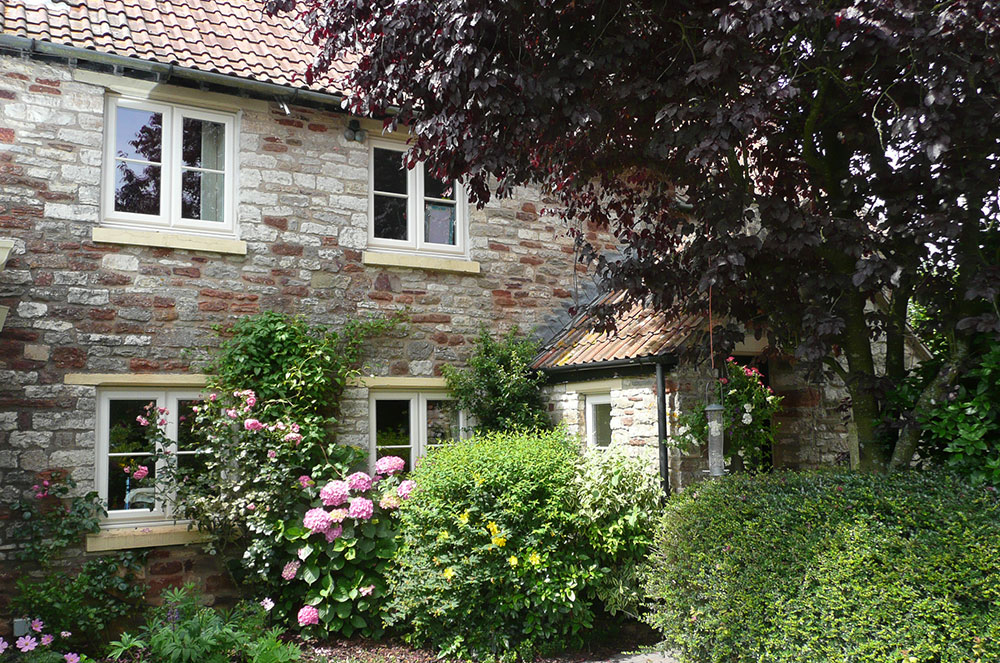 Roseview Timber Alternative Windows
Instead of choosing a uPVC or wooden window design, you can get the best of both worlds with an alternative timber window from Roseview. A range of outstanding sash designs is available, each of which will add a touch of traditional character to your home in Bristol or Bath.
Three different timber alternative window designs form the Rose Collection:
The Ultimate Rose. Perfect for use in conservation areas, this window is characterised by a slim frame and 35mm meeting rail. The mechanical joints used in its construction – coupled with its authentic putty lines – make the Ultimate Rose an investment.
The Heritage Rose. The period detailing that characterises this entry in the Rose Collection makes it a popular choice for homeowners – not just in Bristol and Bath, but London suburbs like Kensington and Chelsea. It is suitable for conservation areas, too.
The Charisma Rose. This stunning timber alternative window is perfect for homeowners who want to replace an older installation or upgrade to a modern design fitted with the latest industry technology. The Charisma Rose is also easy to maintain.
To discuss the benefits of the Rose Collection for your Bristol or Bath home, call our experienced and knowledgeable team on 01179 560321.
Timber Alternative Windows – Bristol, Bath and Surrounding Areas
Panoramic Windows has been installing quality windows throughout the Bristol, Bath and surrounding areas for over 40 years. We have been awarded the Kitemark License for window installation, giving you complete peace of mind.
If you would like to consider Timber Alternative windows for your home, call 01179 560321 or pop in and see us at our Bristol Showroom. You can also use our design tool to generate online prices for your project and for most of our products.