Crittall Doors Bristol
Crittall Doors – The First Choice for Homeowners in Bristol, Bath and Surrounding Areas
Panoramic Windows has been designing and installing Crittall Doors for its customers for many years. The Crittall brand continues to add value to homes throughout the Bristol and Bath area - and has been recognised for its quality for 160 years.
Our Crittall Doors continue to set the industry standard because they offer strong performance across all important criteria – security, strength and thermal efficiency.
We also offer a steel alternative range of doors in aluminium. If you're after slimline aluminium doors, then visit our Slenderline 31 range.
Make New Crittall Doors Your First Choice
If you've yet to explore the many benefits of Crittall Steel doors, here are just some of the benefits you'll be able to enjoy with your new installation.
A Choice of Styles for Your New Project
Crittall doors can be installed in a variety of styles, including:
Crittall Bi-Fold Doors. Open your home to the outside with doors that open to near threshold length and maximise light and air entry into your home.
Crittall French Doors. This ever-popular door looks traditional and can be used internally to separate your home from your conservatory or as a lead-in to your garden.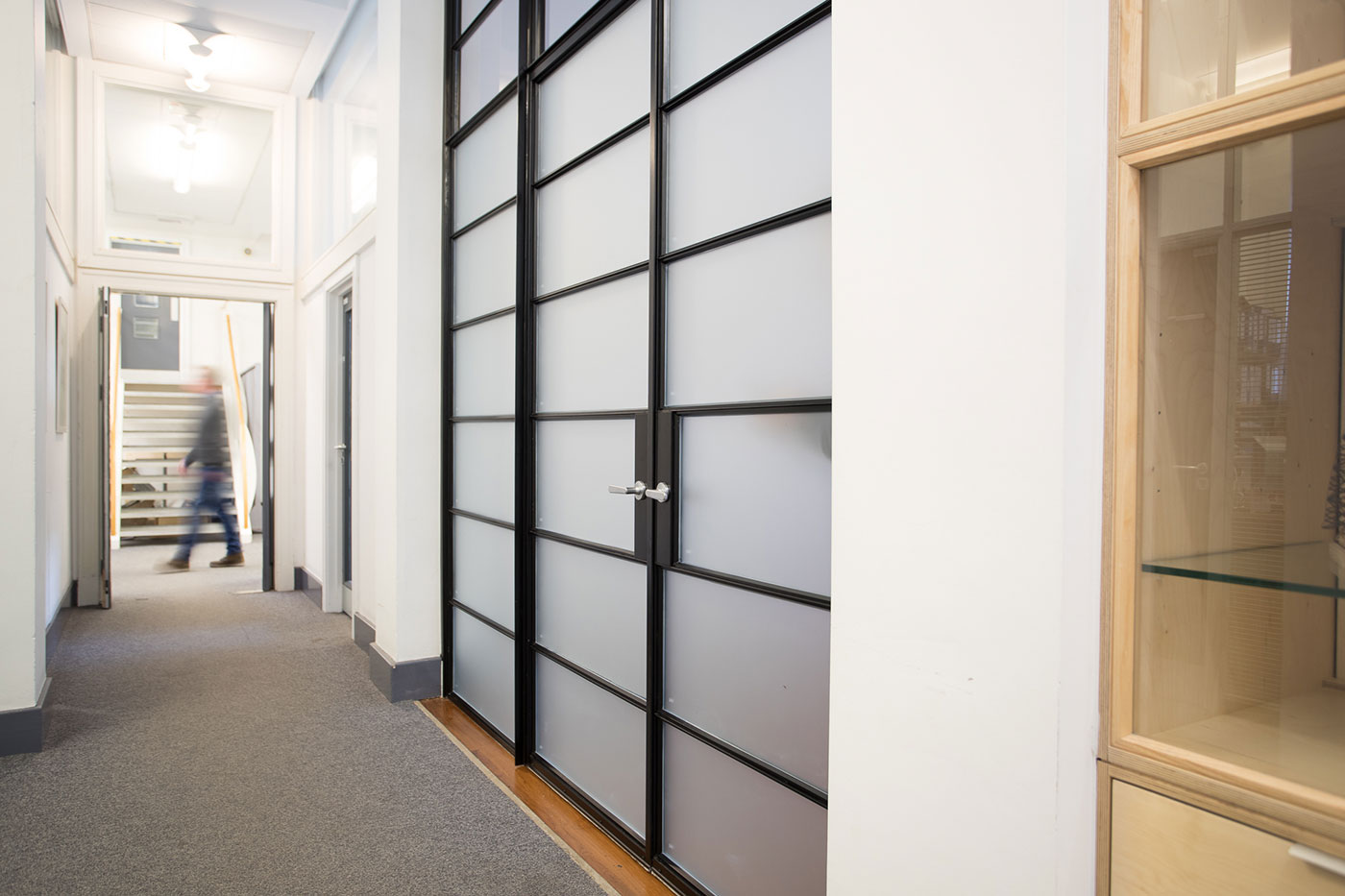 Incredible Views
Crittall Steel doors are incredibly strong, but the inherent strength of this style doesn't mean you'll have to compromise on aesthetics. The fine sightlines that characterise your design will reward you with a stunning panorama of the outside.
Flexible Designs
Crittall Doors can be used to enhance the characteristics of a traditional building, but can also be modified to suit contemporary surroundings. This is an incredibly flexible product that can respond to the specifications of almost any project.
Fantastic Security
Keep your home in Bristol or Bath safe when you install a Crittall Door. The sheer strength of its steel profile – combined with market-leading locks and hinges – will keep you and your family protected throughout the year.
A Long-Lasting Investment for Your Home
Steel is a very durable material. Even in its unmodified state, it has a long-life cycle that will make it an investment for your home in Bristol or Bath.
Modern advancements in window technology – like hot dip galvanising and powder coatings – further enhance the investment appeal of this product.
Our Crittall Steel doors are also fully recyclable, which means they make ecological and economic sense. Contact us for further details or a quote.

Crittall Steel Doors: Benefits
Whichever door you choose from our range, you will be rewarded with incredible thermal benefits that exceed current industry guidelines.
The W20 Profile
An endless range of styles can be created using then W20 profile. Your Crittall Doors will also be fitted with a high-performing weather stripping system that will reward you with a low U-value and lower your heating costs.
We have installed Crittall Door using the W20 profile for many of our customers in Bristol, Bath and the local areas. Your new installation can also be shaped into a range of configurations to suit your preferences.
Install A W20 Crittall Steel Door and experience:
A door fitted with clever weather stripping technology that will make your home, conservatory or extension warm year-round and less expensive to run
Fine sightlines designed to optimise light penetration, which will, in turn, connect your space and make them feel bigger
A product that meets the standard defined by English Heritage, so that it can be used in a heritage setting
Contact us for further information about the design possibilities available with your new Crittall Steel doors. Call 01179 560321 or email us for details.
Panoramic Has Extensive Knowledge of Crittall Steel Doors
Contact our knowledgeable team to discuss your project. We will be able to help with every aspect of the design to tailor your steel doors, meaning they will look and perform how you want them to. We can help customers living in Bristol, Bath, Bishop Stoke, Henleaze, Westbury on Trym, Clifton, Redland, Clevedon, Thornbury, Keynsham, Chew Valley, Snead Park and nearby.
Call us Now for Crittall Door Prices – Bristol, Bath and the surrounding areas
Contact the Panoramic Windows team for design guidance and a quote today. You can call us directly on 01179 560321 or send us a message to request a callback, in which case we'll get in touch very soon.
Our experienced team can help with every aspect of buying your Crittall steel window – including choosing the right style and size and helping you select the right hardware, glass and accessories